DnA Spa-tacular Reinvention Retreat- Connecticut

Sunday, November 11, 2012 at 2:00 PM

-

Tuesday, November 13, 2012 at 6:00 PM
Event Details
DnA Spa-tacular Reinvention Retreat
Revive, Recharge & Renew your Inner & Outer Glow
 with this Transformational Retreat for Women
This season's most sought after Women's Getaway Experience!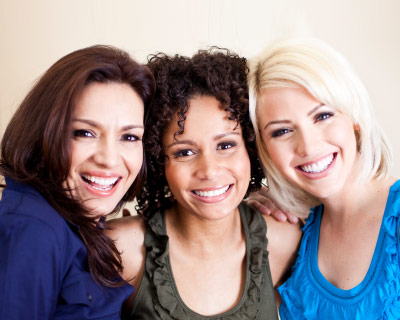 Retreat Video Overview: http://youtu.be/bcXCyoYod_Q
Are you ready to relax, get pampered, meditate, decompress, make new friends and share laughs- all while empowering and nurturing your inner self?
DnA Reinvention Retreats are more than just girlfriend getaways, they are empowering and nurturing experiences that ignite the connection to your authentic self.
REINVENTION: "To make anew, to revive, to make over in a different form."
Sheer opulence personified, the DnA Spa-tacular Reinvention Retreat offers something truly special- a complete reinvention from the inside out.
First, let's get to how we supercharge your INNER glow...
The retreats are led by Dee Rivera & Allyson Spellman (aka DnA)- celebrated authors, speakers, women's empowerment coaches and the creators of the popular workshop Decoding Your DnA: How to Unleash Your Authentic Voice to Live & Love Deliberately.
Together, this DnA Duo have become "Interventionistas" causing powerful interventions with women everywhere to stop settling for less and start living the lives they deserve!  Dee and Allyson have coached hundreds of women to live extraordinary lives and have fulfilling relationships.
Dee & Allyson have now nestled their life changing workshop in the beautiful location of Washington, CT at the luxurious Mayflower Inn & Spa.  Come get immersed at a power retreat set in an environment of inspiration, relaxation, reflection, fun and laughter.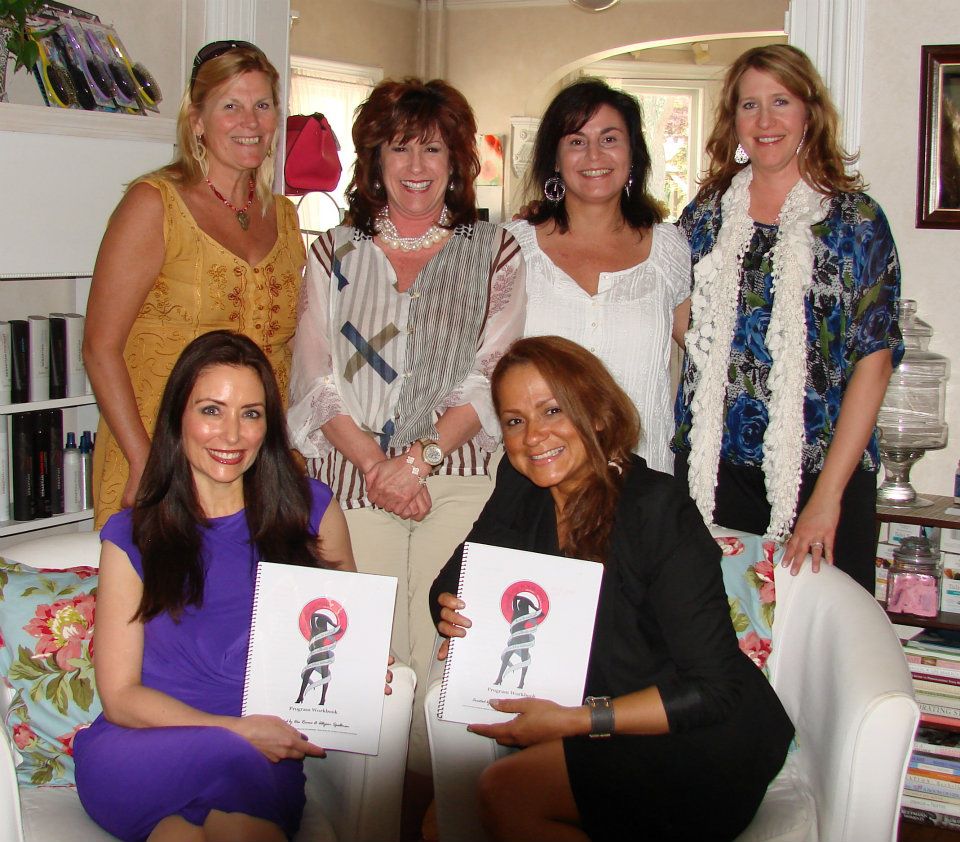 DnA Reinvention Retreats are cause-driven events with a portion of workshop proceeds going toward organizations and causes that enrich the lives of women.

The Mayflower Inn & Spa is the place that Travel + Leisure deemed  "The Number #1 Spa in America" as well as  "One of the Top Ten Spas in the World" and Vanity Fair describes as "being transported to a heaven on earth."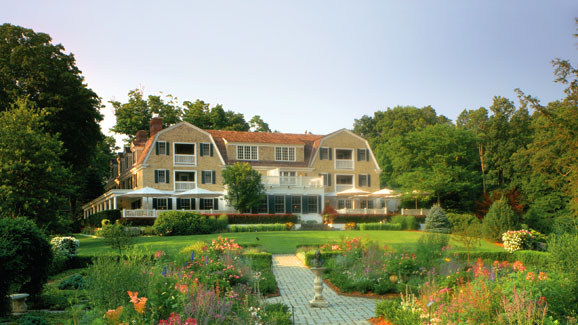 The Mayflower Inn and Spa is located in the idyllic town of Washington, Connecticut less than 2 hours from New York City.
At this exquisite and world famous getaway, you will discover a country house hotel of magnificent proportions complete with a full service luxury spa.   Fall is considered the most beautiful season in New England so you can take in an array of autumn colors and surroundings.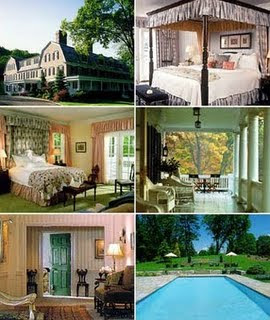 The Mayflower's superb setting in the New England countryside is combined with the elegance of Relais & Chateaux five-star, five-diamond accommodations.  Each of the guest rooms are individually decorated to offer a unique experience.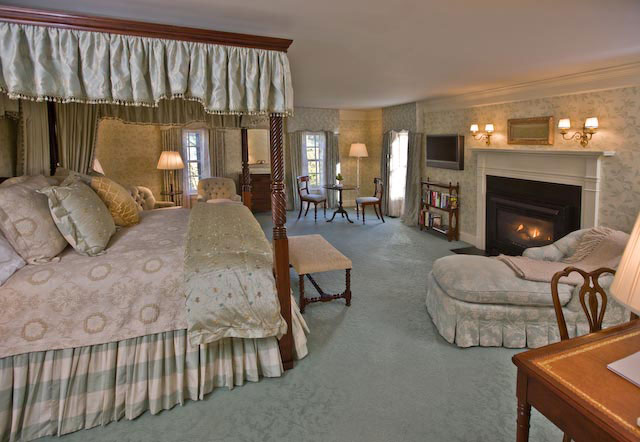 Outside the Connecticut luxury hotel and spa the gardens and surrounding areas provide a breathtaking setting and perfect environment to enjoy a relaxing stroll or just some peace and quiet.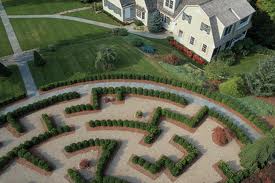 Enjoy one of the many services available in the luxury spa, relax with a good book from the library or indulge in a delicious meal, hand-crafted just for you by the dedicated culinary team.
 Now for supercharging your OUTER glow…
The Mayflower Inn Spa is a triumph in both luxury and indulgence.  Two spa services are included in the retreat for VIP DnA Divas- along with full spa access including the pool, fitness club, steam room and relaxation rooms.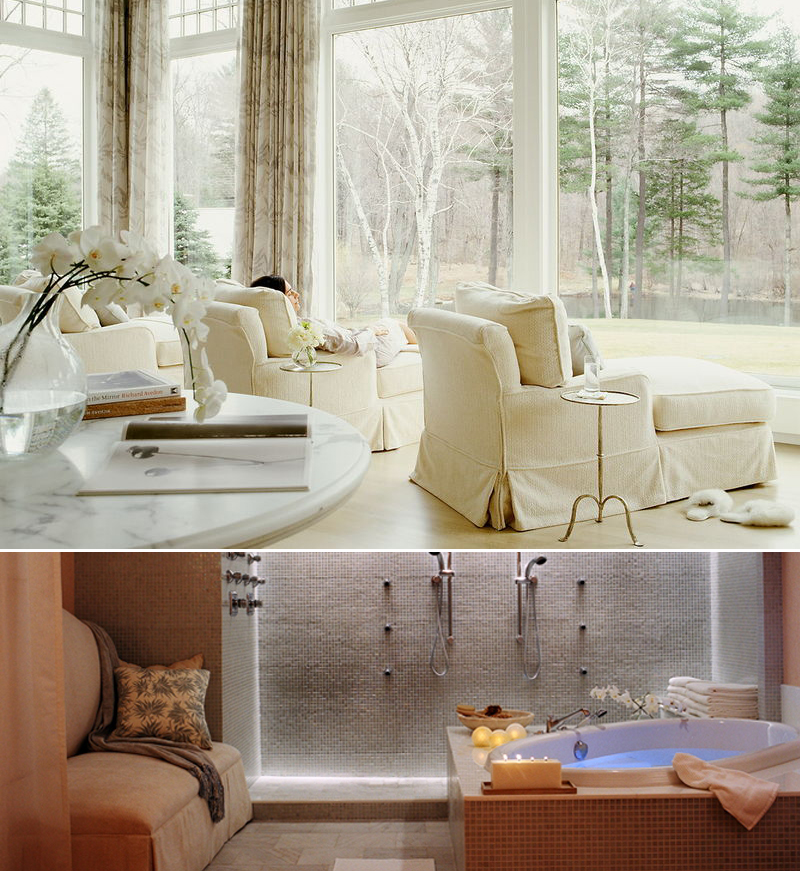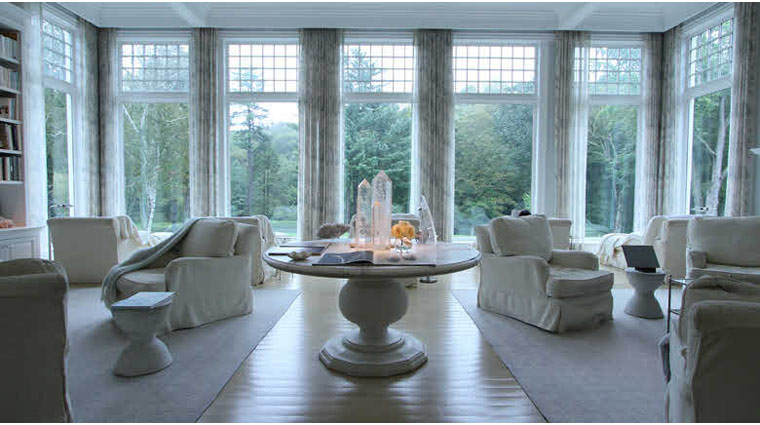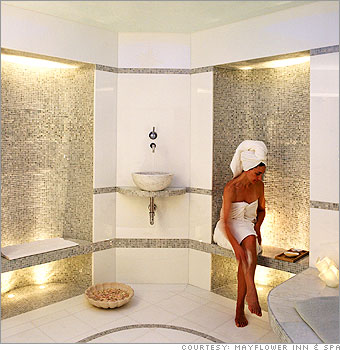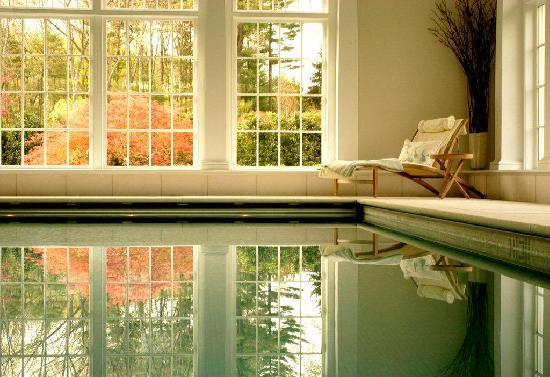 Did we mention the FUN factor?
Enjoy a fabulous girls getaway tea party- which we call Possibili-teas.  It is chance to bond, share and be inspired all in a beautiful setting while enjoying a roaring fireplace.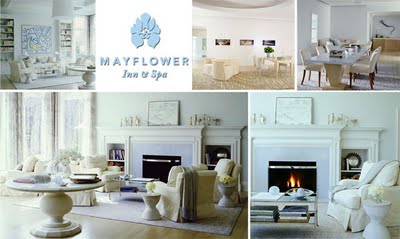 5 Star Dining?  The Mayflower Inn has it!
What girl doesn't like GREAT food? You will experience the unparalleled delights of the freshest, most seasonal, nutritious and hand-crafted meals.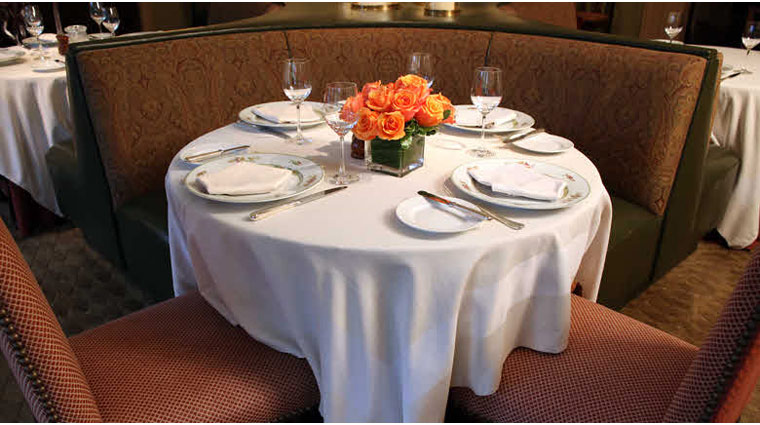 We could honestly go on and on about this AMAZING inn and spa. 
Check out more pictures and details about this exquisite place here: www.mayflowerinn.com

Now... Are you ready to be a DnA Diva?
Learn more about the Decoding Your DnA workshop:
As you probably know, DNA is your make-up.  It is what makes you unique and no one else in the world has your DNA.
The question is:  Are you living with productive DNA or destructive DNA?
In other words, are you living from your authentic core or are you living from destructive beliefs that keep getting you the same results over and over again?
Did you know that the DNA you live by sets the stage for all the relationships in your life?
It's time to Decode Your DnA and turn inward to embrace who you really are.
Through this workshop you will discover how to live authentically and have healthy, fulfilling  relationships.
Learn more about the DnA Duo: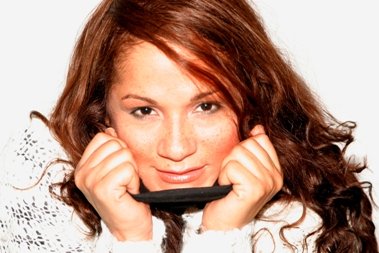 Meet "D": Dee Rivera aka "Vitamin D" is a speaker and relationship expert who likes to give as she calls it "straight like tequila." Her no-nonsense approach has changed women while renewing and restoring their hope in themselves to believe in LOVE again! Dee is a philanthropist and a successful entrepreneur who believes in encouraging women to "live deliberately" & "live on purpose." She is the author of "Chick Flick Love Volume I: Lessons and Myths on Love from the Best Chick Flick Movies."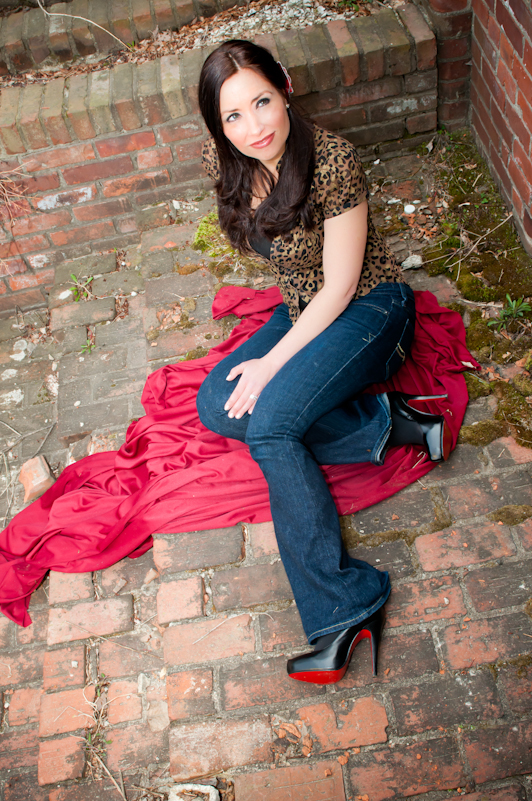 Meet "A": Allyson Spellman has coached hundreds of women to stop settling for less and start living  without limits.  She is an empowerment coach, writer, speaker, "Mompreneur" and the author of "40 Days of Voice Redemption: A Daily Devotional to Unleash Your Authentic Truth." She is the founder of Unleash Your Voice and the creator of Unleashed Voices, a social networking site to empower women.  Allyson has dedicated her life to helping women all over the world to own their authentic voice.
What women are saying about the Decoding Your DnA workshop:
"Thank you Dee & Allyson for helping me unlock the key to my true heart's desires.  You have given me a road map to finally take back the ownership of my life!  What a dynamic duo!"
"Finally!  I am hopeful, inspired, energized and clear on what I really want and who I really am.  I had no idea how much I was living by society's and other's expectations for my life.  I am now in touch with my authentic self and I can taste freedom thanks to the Decoding Your DnA workshop!"
"Dee & Allyson are a perfect powerhouse team.  They are making huge waves in an incredible movement for women everywhere to own their authentic truth and have healthy, vital relationships.  I finally believe I deserve to be in a loving relationship. This workshop rocks!"
Now it's YOUR chance to become a DnA Diva!
Reinvent, decode and recode your relationships and inner being to create new beginnings.  Don't wait for the new year to reinvent your life.  Join us now!
Washington, CT Retreat  
MAYFLOWER INN & SPA


November 11th-13th 2012 
(Take advantage of an early noon check-in on Sunday to enjoy more of your exquisite setting)

RETREAT PACKAGE:

VIP DnA DIVA: This ALL INCLUSIVE Package includes the Decoding Your DnA Workshop, 2 Spa Services, 6 Five Star Meals, 2 Nights Hotel Stay (Single Occupancy), Tea Party, Course Material & Workbook, Books by Dee & Allyson, Deluxe Goodie Bag plus follow-up personal coaching session with Dee or Allyson.  $2250  (Includes gratuities, state & lodging taxes).

We offer a payment plan made up of 3 installments.  The first installment is required immediately to hold your spot.  Once you make this initial deposit, you will be sent an agreement for your remaining 2 payments.  $100 of your deposit goes toward registration fees and is non-refundable.  VIP DnA Diva Deposit:  $799


We also offer a $200 discount for paid in full reservations before October 1st.
Due to the intimate nature of this retreat, space is limited!
Contact us at dna.decodingworkshops@gmail.com
PS- If something is resonating with you about this retreat, don't ignore your gut feeling.  It is your intuition, your greatest guide.  Join us and be a DnA Diva!
When & Where

Mayflower Inn & Spa
118 Woodbury Road
Route 47
Washington, CT 06793


Sunday, November 11, 2012 at 2:00 PM

-

Tuesday, November 13, 2012 at 6:00 PM
Add to my calendar
Organizer
DnA Reinvention Retreats: Dee Rivera & Allyson Spellman
DnA Spa-tacular Reinvention Retreat- Connecticut