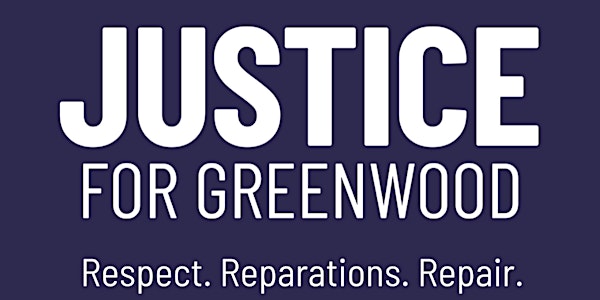 DNA Databases: Know Your Rights Town hall
Before submitting your DNA to any kind of public-information database, you should be aware of the purposes for which that data can be used.⁠
About this event
The conversation around 'personal dna data ownership' and rights to access to a person's private data for health related reasons or cases involving missing persons has increased across the nation.
In New Jersey, State police just subpoenaed their state run lab for a blood sample that was drawn from a child.
The sample that was obtained from the state-run lab linked to an immediate family member, whose DNA allegedly was at the scene of a crime that took place 25 years ago.
Just a few weeks ago, we were notified about the City of Tulsa contracting out the sophisticated job of identifying the 14 DNA samples secured from the mass graves site at Oaklawn Cemetery.
We wish this was news to celebrate.
However, they've created no privacy protections for the descendants or Black people in Greenwood and North Tulsa who decide to submit their DNA willingly.
And that is a HUGE problem.
We're working with DNA experts because we don't have the answer right now—however, until the appropriate legal parameters are in place, the police should not be allowed to take advantage of the loopholes that exist today.
Especially when they themselves aren't willing participants, according to this tweet from the LegalAid Society - New York Chapter: "The fact that rank and file officers are unwilling to have their DNA stored due to privacy concerns puts a laugh to their argument that it's not a big deal to have your DNA collected as long as you're not committing crimes."
We're planning to share more in our LIVE Town Hall with experts including Loyola Marymount Professor and Lawyer Eric Miller, will discuss the legal implications of DNA databases and if you're a member of the Greenwood Descendant Community, why you should not submit your DNA to the City-led project.⁠
Join us on August 25 at 6:30 pm CT/ 3:30 pm PT for a virtual town hall with our community.
This is going to be an open conversation about your rights and who should have access to your personal information.