Description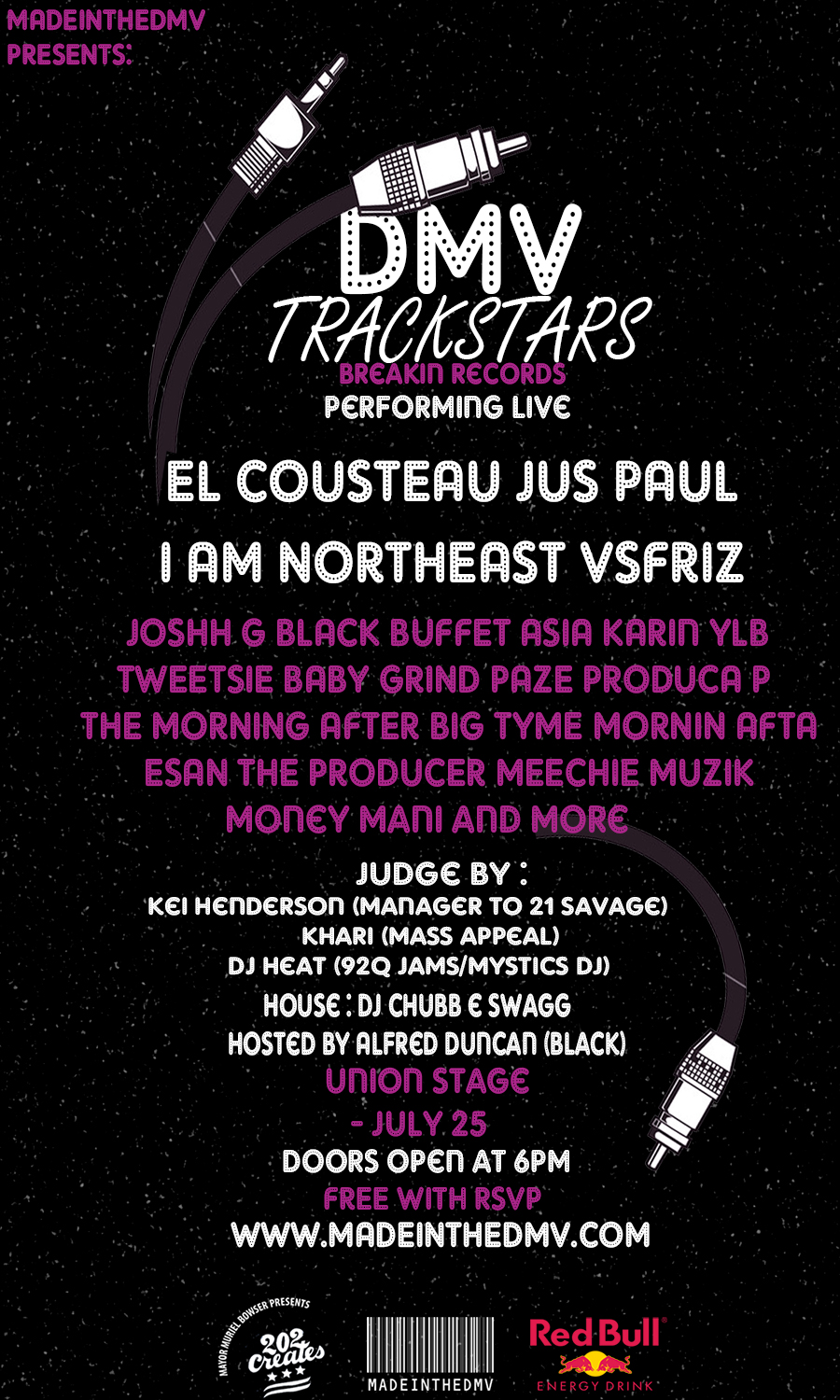 FREE WITH RSVP
Track Stars is a platform for producers & artist to showcase talent and perform their single/ record in front of a panelist of industry experts for feedback and a chance win prizes. Each participant will be critique & receive feedback from invited panelist there show & record. Track Stars was created to help give artist and producers insight & guidance on their music. Participants will be preselected through audition or personal invite. Participants will have a chance to win studio time, and other prizes from participating sponsors & judges.
The Show: FREE with RSVP
Artist:
Participating artist will be given up to 5 minutes to perform their most popular track or tracks of their choice. Artist will be receive feedback from all judges .The artist with the highest scores and votes from fans will win a prize pack from sponsors including digital marketing from MadeInTheDMV*, Artist must audition if not invited.
Producers:
Each producer will be given up to 3 mins to play beats in front of judges and will receive feedback from all participating judges. The top 4 producers selected by judges will move on to the 2nd round. Producers will be given up to 3 mins in the 2nd round . Judges will select one artist as the winner from the 2 round. Producers must audition unless invited
In the case of a tie between contestants based on judges scores,artist/producer will be given 2 mins to perform .
Auditions: July 18 will be used for anyone that registers after July 14 ONLY. Industry experts will judge the auditions. Artist will receive feedback . Auditions guarantee a spot on the DMVTrack Star Show