Description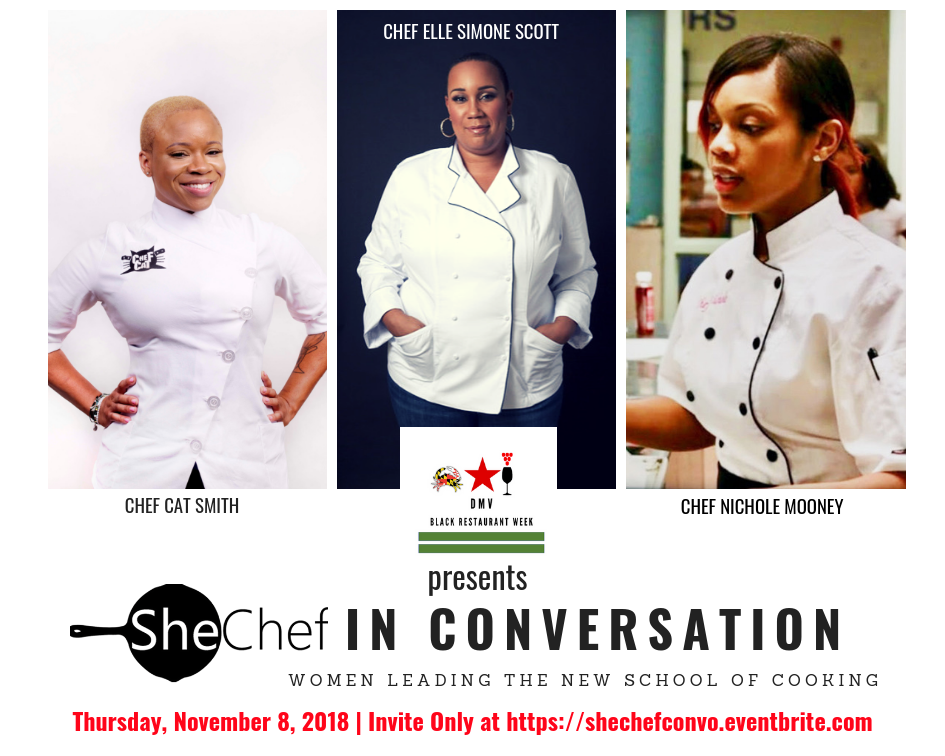 WOMEN'S ONLY EVENT!!!
Chef Elle Simone Scott
Since 2006, Elle Simone Scott has dazzled the culinary world with mouthwatering dishes across television, advertising, and editorial. With a creative eye for telling a story with food, she's contributed to the Food Network, Food Network Magazine, The Cooking Channel, The Katie Couric Show, CBS Corporation, ABC's The Chew and Bravo's hit TV show—Chef Roble and Co.
Chef Cat Smith
Chef Catina Smith, 32. Chef Cat, as she is called, has made a remarkable impact on the food scene in Baltimore. Currently working as a chef at The Forbes four-star, Relais and Chateaux, The Ivy hotel in downtown Baltimore.
Chef Nicole A. Mooney
Chef Nichole A. Mooney is the Executive Director and Founder of the non-profit organization Black Girls Cook. Black Girls Cook teaches adolescent inner-city girls of color the true meaning of farm to table by operating hands-on cooking classes and growing edible gardens.
---
Founded by Culinary Maverick, Food Stylist and Social Entrepreneur, Chef Elle founded SheChef, a professional networking organization, for food entrepreneurs, aspiring and seasoned chefs and other professionals working in the food and beverage industry. With a special focus on women of color, SheChef aims to bridge the gender and race gap in the culinary industry.