Description
Thanksgiving Deep Fried Turkeys 2017
That's right! E-Solutions Plus (Under RX Catering) will be on the deep fryers this Thanksgiving, November 22nd & 23rd, 2017. Need a deep fried turkey? We got you covered! Southern Deep Fried Seasoned turkeys will be available for $70. Delivery is also available for $30-$35 within a 25 miles radius of Alexandria, VA. Turkeys will be fully injected with butter and other seasonings!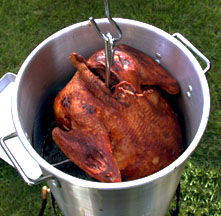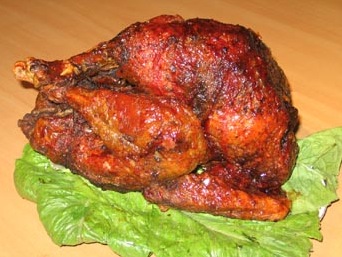 PRICES:
One Whole Fried Turkey (15-17 lbs) Southern Seasoned: $70.00

Delivery Fee (1-20 Mile Radius of Alexandria, VA): $30.00

Delivery Fee (21-25 Mile Radius of Alexandria, VA): $35.00
All turkeys must be fully paid for prior to November 17, 2017 at 5:00 PM to be included in the frying batch for Thanksgiving. Any turkeys with a request for delivery must be within 25 miles of Alexandria, Virginia. Addresses for delivered turkeys will be requested via phone or email based on the contact information provided with your order. Those who would prefer to pick up your turkey fresh can do so by visiting 444 Swann Ave, Alexandria, VA 22301 with prior coordination. PICK UP WILL BE AVAILABLE BETWEEN 9 AM AND 11:00 AM ON THANKSGIVING!!!!

Feel free to email us at esolutionsplus@gmail.com if you have any questions.