Description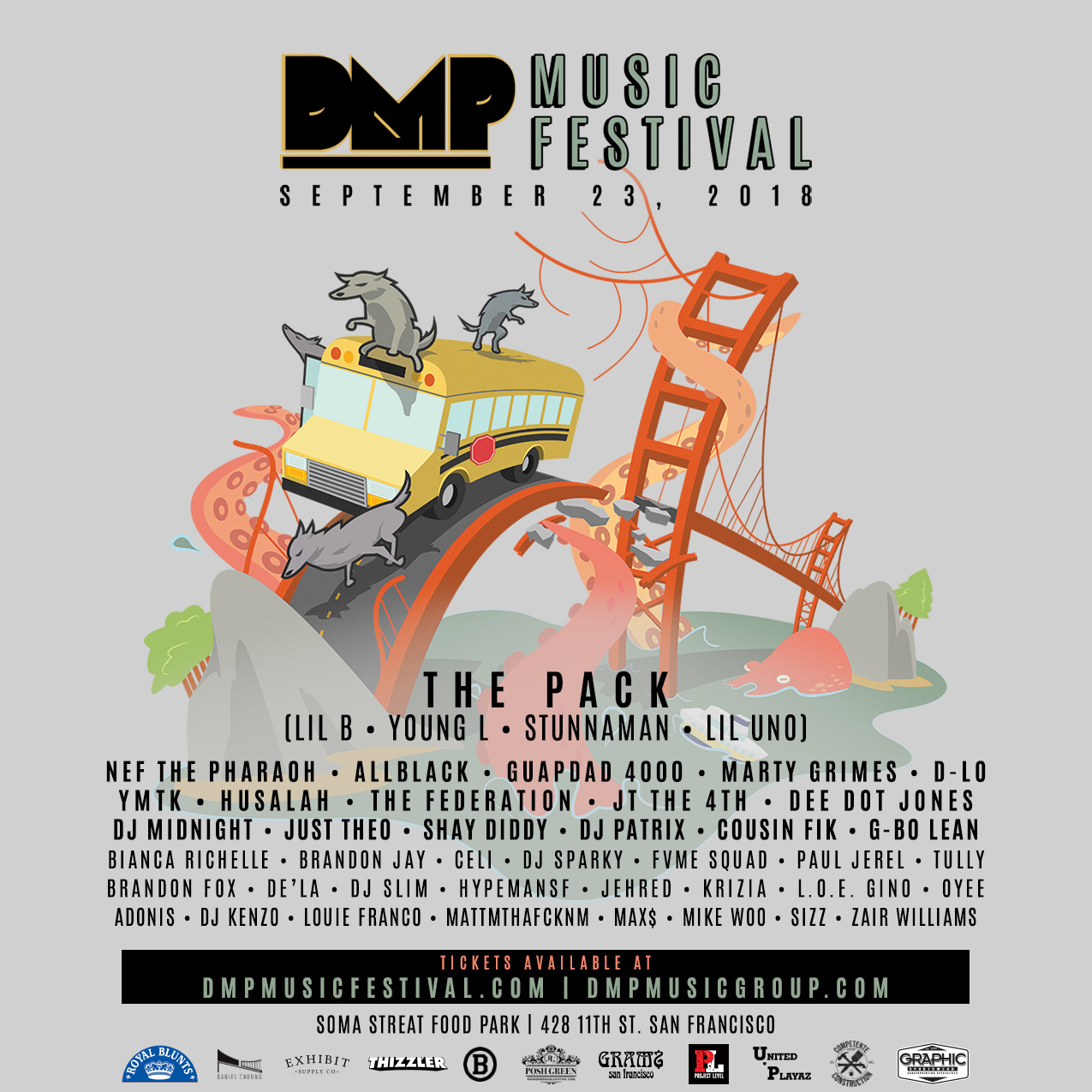 Brought to you by: DMP
This is an ALL AGE Event
Come join us for the second annual
DMP MUSIC FESTIVAL
Food Trucks | Vendors | Beer | Wine | Thizzler 18+ Day Club Stage
w/ LIVE PERFORMANCES BY:
THE PACK - (including; Lil B, Young L, Stunnaman, Lil Uno)
Don't miss the first time THE PACK will be performing as a full group in nearly a decade!
ALLBLACK + Nef the Pharaoh + Guapdad 4000 + D-LO + Marty Grimes
Husalah + The Federation + YMTK
JT The 4th + Dee Dot Jones (HBK & Cult) + G-Bo Lean + Cousin Fik
AND MORE TO BE ANNOUNCED!
along with....
Adonis (Boogie) + Bianca Richelle (Project Level)
Trak Nation - De'la + Krizia + Louie Franco

Zair Williams (Inner Haven Music) + Max$ (Undrdgs)
HOSTED BY: Shay Diddy (106.1 KMEL)
DJs:
DJ Midnight (99.7Now) + Just Theo + DJ Patrix (WiLD 94.9)
Brandon Fox (Fox Group) + Fvme Squad
DJ Sparky + Paul Jerel + Brandon Jay
DJ Slim + Tully + Celi
Oyee + Jehred + HypemanSF + MattMthfcknM + Mike Woo
******************************************

*** Scenes from DMP Music Fest 2017 ***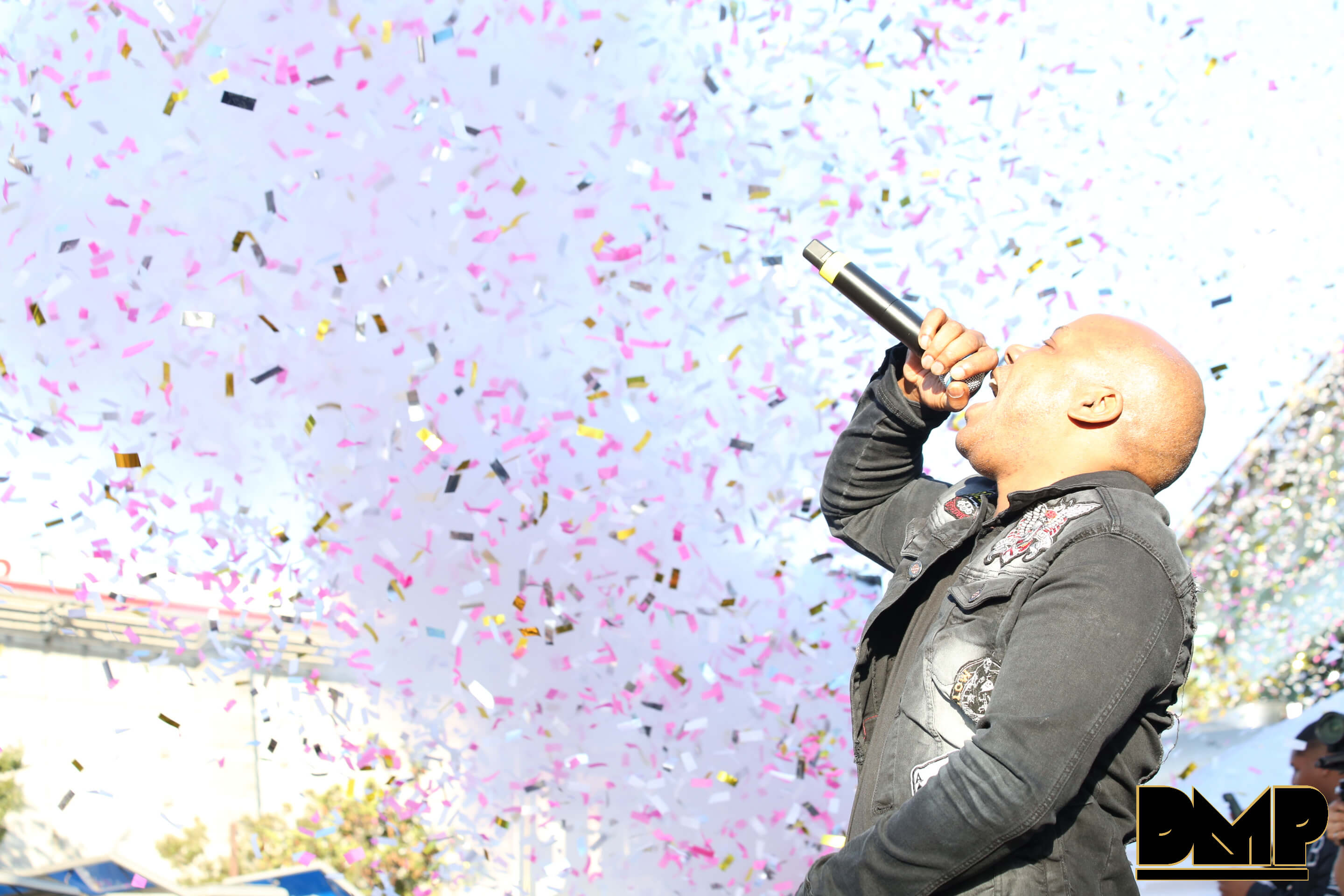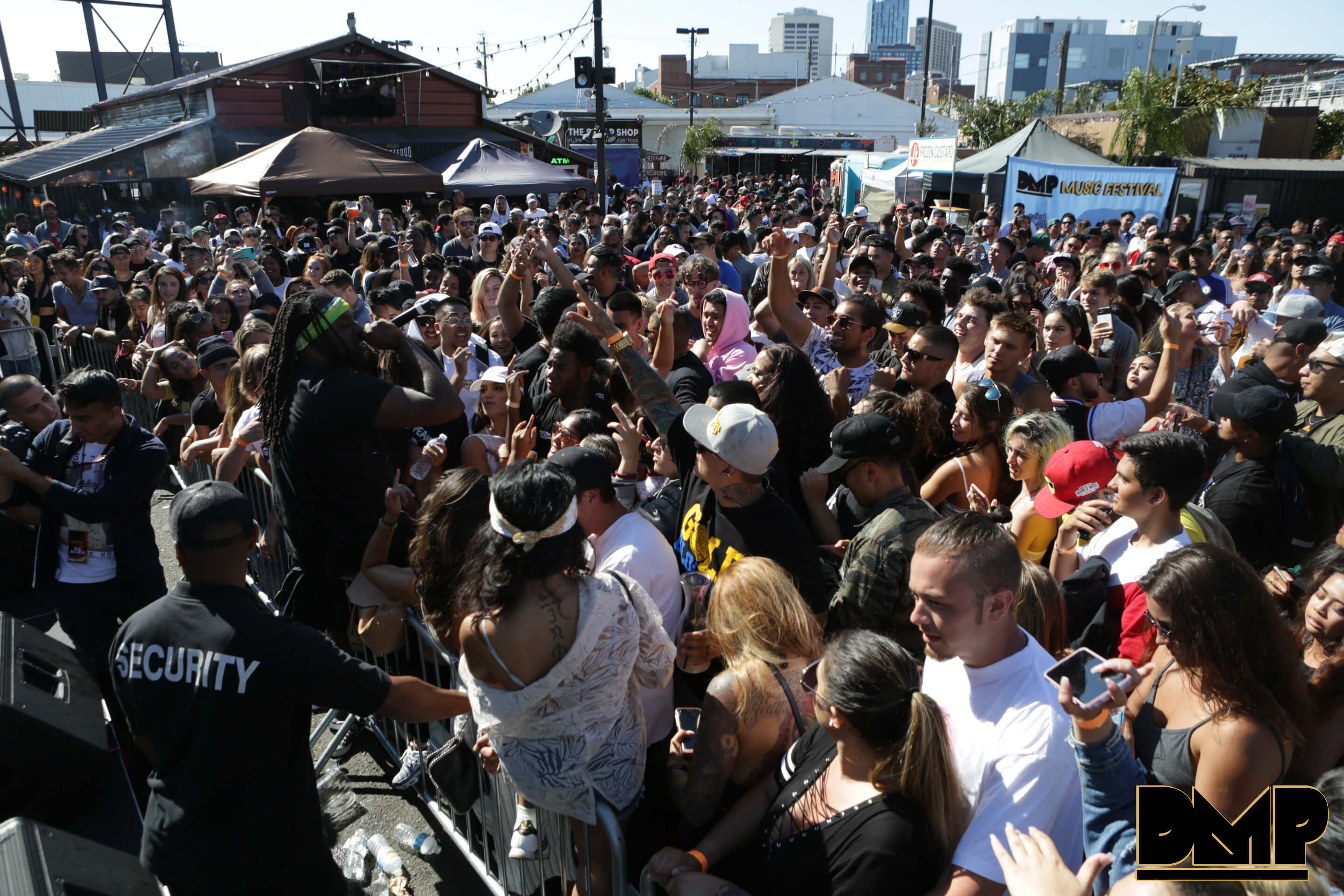 ******************************************
Interested in being apart of the event? email: Jobs@DMPMusicGroup.com
Sponsored by:
Competente Construction
Graphic Sportswear