Description
In April, we we had Peder Norrby from Trapcode come to talk about his company's origins and the applications he has created.
For our May meeting, Ashley Postlewaite came to talk about Renegade Animation's beginnings and their continued success in the world of Flash Animation.
This month, we're happy to bring you Video CoPilot's Andrew Kramer.
Andrew has been a supporter of DMALA for several years, sponsoring multiple door prizes from the Video Copilot shop. This month, come join us to hear Andrew talk about Video CoPilot, past, present and future.
The entry fee (as always), covers free food and drinks. JOIN (free) our DMALA ADOBE GROUP @ http://dmala.groups.adobe.com for more benefits from Adobe too.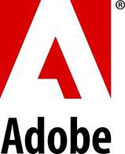 Al Mooney, product manager for PremierePro will be coming to the meeting to show off some of the new features that may make your use of CS 5.5 even better than you thought.
Have your questions ready for Al when he comes! He'll also be giving one lucky attendee a copy of Adobe CS 5.5 Production Premium. You have to be there to win!
Be sure to check out Adobe.com and Adobe.tv to find out more about each part of Adobe Production Premium.
And make sure you're a member of the Adobe group (to win!)
---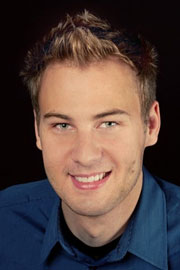 This Presentation will be led up by Andrew Kramer. During the presentation Andrew will be explaining some insight to Video Copilot, some of his key features and core product's, he will also be discussing some of his new products that will be released sometime this year.
President & Founder
Andrew is responsible for content development at video copilot including products and tutorials.

Company Profile:
Video Copilot is a collaborative resource for training, design tools and artists. Our goal is to show you what is possible and how effects can be created so that you can apply these techniques on your own creative adventures. We strive to develop distinctive and innovative tools that improve the quality and speed of your production while offering freedom and flexibility. http://www.videocopilot.net
---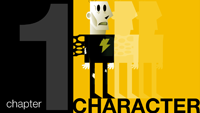 Want to learn how to create your own cartoons in After Effects?
Ryan Boyle will show you some tips and tricks on how he created some of his cartoons using Illustrator and After Effects. Learn how to design a character, create a walk cycle, lip sync, and set up a background set in After Effect's 3D environment.
Ryan is a motion designer and animator who has worked on several films, tv shows, and commercials.
Ryan has worked with yu+co, Disney/ABC, and the Black Eyed Peas and has directed several commercials and music videos. "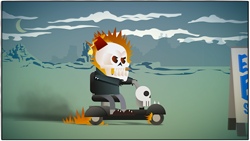 ---
*Scheduled speakers and lineup may change on day of event
ADOBE USER GROUPS!

If you've ever been to one of our meetings before, you know that we're also an ADOBE USER GROUP, which means that there are even more benefits for you online. http://dmala.groups.adobe.com.
--------
AWE INSPIRING WORK
• STASH http://www.stashmedia.tv
Sit back, open your cranium and let Stash take you on a high-altitude tour of the planet's most innovative and outstanding animation, VFX and motion design companies and projects
RESOURCES FOR THE COMP:
• Hooladanders http://www.arsenal.gomedia.us
Animated Hooladanders is made especially for motion graphics artists and animators. They were created in Adobe After Effects and the files are available to you so you can have complete control over how they work with your video.
• Footage Firm
Footage on DVD from several locations around the world. Joel Holland and his team are developing easy to use footage, motion graphics, music and sound effects that you can use in your next comps. Use special code for group discounts (shipping only costs): http://www.footagefirm.com/affiliates/idevaffiliate.php?id=258
PLUGINS for PROS:
• Red Giant Software http://redgiantsoftware.com
Red Giant Software. Everyone jsut says "REDGIANT" year - because everyone knows - trapcode / magic bullet / knoll light factory / colorista /... and most think of RedGiant for the plugins you purchase from them - but did you know that Aharon is also running tutorial videos at the site (the many superstar guest hosts). Check it out.
GET SMARTER - READ UP
• Class on Demand http://www.classondemand.com
Tons of classes for Adobe software. DMALA members know their Photoshop and After Effects front and back.... but do you know all of Production Premium? How about Adobe Premiere Pro? Class on Demand is giving away special online prizes this year! Check them out
• Peach Pit Press http://www.peachpit.com
With tons of eBooks to choose from (as well as physical paper), you can fill your melon with tons of tech. Many of the offerings have Safari Books Online subscriptions attached as well. ADOBE CLASSROOM IN A BOOK? Peachpit makes it - check out their iTunes podcasts as well.
• Focal Press http://www.focalpress.com
Publisher of Steve Wright's books on compositing, Focal press has given readers a resources for their library mainstays. Whether you're an animator in After Effects, Nuke, Flame or other software, you'll want to check out how Steve can help you improve the look of your digital comps.
*Thanks to Our Supporters*
• ADOBE SYSTEMS http://www.adobe.com
Each meeting is made possible by Adobe. Whether your a beginner or a veteran Adobe user, you should probably check out their site again. Did you know that there is a Community Page at the Adobe site for tips/tricks/FAQs about their software?
Also: Save 15% on Adobe Software through the store.
-Visit http://www.adobe.com/go/cspartners
- Enter your info and the validation number : 72360
Until then, please be sure that you're part of our growing Adobe groups page (over 500 members already this year!): http://dmala.groups.adobe.com
--
So get 'em while they're available (seats are first-come basis)
Not on the list, or can't bring your ticket? Bring your wallet / Tickets $10 door!
--
SPONSORS
I'd like to thank our annual sponsors for giving us stuff to give to you! You can thank them too by checking out their websites. Many have new tutorials / tips / project files for their end users. http://www.dmala.org
SPECIAL THANKS to Adobe Systems for providing a space for us to meet.
SPECIAL THANKS to ComputerRentals as well.
--
Ko
ARE YOU ON FACEBOOK? Update your wall with our meeting
Twitter users too! Check link buttons on this page!
*Must be registered with Eventbrite and be present to win, other restrictions may apply
If you've signed up before - it doesn't matter - please sign up again. We'd like to know if you're coming. If you have a friend who wants to come along - great, but please have them sign up for their own ticket.
Share your pictures with us: http://www.flickr.com/dmala
Registration does not guarantee you a seat! Be sure to show up early.
Doors open at 6:30PM.
PLEASE REGISTER FOR THIS MEETING
We will be issuing doorprize tickets to registered attendees when you come in.You MUST BE REGISTERED here for a doorprize ticket.
See you there.
Ko, Warren, Sharon & Ed
Special thanks to Adobe Systems for providing space for you to join us each month!