Description
What does it take to make your movies fun and exciting? Sometimes a little VFX can go a long way. Sometimes, you can use a whole lot of VFX to make them even more fun and exciting. This month, Hashi is going to come and talk about how he turned little movies about James into much, much more with some AdobeAE.
---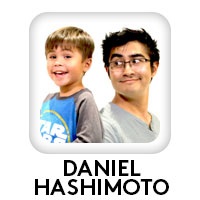 For nearly a decade, Daniel "Hashi" Hashimoto worked for DreamWorks Animation's visual development team. Since early 2014, Hashi has been using his VFX skills to turn his 3-year-old son, James' playtime into the viral web-series "Action Movie Kid", which has earned 375 million views and over a million followers across social media. For his ability to turn ordinary life into cinematic adventures, Toys 'R' Us hired Hashi to co-write and direct over 60 commercial vignettes for their "C'mon Let's Play" campaign. Hashi still consults for Disney, Sony, and Warner Brothers on upcoming feature film projects - but plans to venture into developing original series with his writing partners.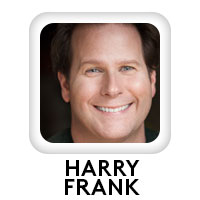 Harry Frank works for Red Giant in a role that is a mixture of product design, coding, and tutorial authoring. An influential figure in the motion graphics industry, Harry's ideas and tutorials have been viewed millions of times, in countries all over the world. Prior to working with Red Giant, Harry was a freelance motion designer in Detroit, Chicago and LA, working with clients such as Digital Kitchen, Blur Studio, Bl:nd, NBC and more. You can find him in various pockets of the Internet under the moniker "Graymachine."
---
more details coming soon!
OUR AWESOME SPONSORS ACTUALLY SPONSOR YOU...
YES! Part of our evening is going to feature our door prize drawing. Everyone who comes gets a ticket.
The prizes are offered by the companies who help you make your work better - please click on their links and check out their gear.