DMALA: January 2013: Howard Simpson / Donovan Keith

Tuesday, January 15, 2013 from 7:00 PM to 10:00 PM (PST)
Event Details
JANUARY 15 : DMALA 1ST OF 2013

Our meetings are on the third Tuesday of each month.   THIS MONTH, however, the third Tuesday is actually the 15th of January - TWO WEEKS from the first.

HOWARD SIMPSON / Illustrator

We're really excited to finally have the chance to get artist Howard Simpson to our Hollywood meeting so he can showcase some of his work, techniques, and a robust drawing application called ArtRage.  Howard is a freelance artist who has created illustrations for storyboards, comics, and cartoons.
Don't let budget drive you away from realizing your creativity. 

The software that Howard is going to showcase is a full featured illustration and drawing application that comes with a tiny price tag.  The Studio version is less than $20, and the Studio Pro version which has the ability to import and export Photoshop PSD format files, maintaining your Layer and Group structures, Text Layers and Blend Modes as you pass information between the two applications, is under $30.
If you'd like to load up your tablet instead of a computer, you can load up your iPad for under $5.  http://artrage.com
Whether you're new to digital drawing or you're using something else to get the task done, you'll want to come hear some great tips and tricks from Howard on the 15th. http://abbadabba.com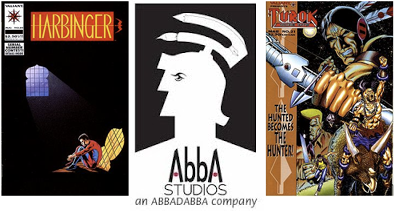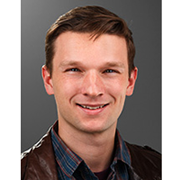 DONOVAN KEITH / Animator
Donovan Keith is a freelance animator, C4D trainer, plugin developer, and technical director living in Los Angeles. He specializes in animating medical and educational subjects but works on everything from flying logos to film vfx. Keith is a Lynda.com and Cineversity course author and has contributed chapters to two books on Cinema 4D. He has been profiled in WIRED and Animation magazines.
Keith will be dropping by to share some Cinema 4D tips and tricks and to give a sneak preview of his upcoming Lynda.com course on Cinema 4D Production Rendering Techniques.
He'll cover how to light with HDRI, bake lighting setups down into your own HDRI maps, and tweak GI settings to get a good looking flicker-free animation before your project's looming deadline. If time allows he'll show some tricks for getting great looking metallic objects every time, or maybe just open the floor for a general C4D Q&A.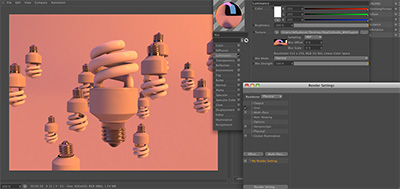 WORDPRESS LAUNCH
We've launched a new look for the DMALA website. Currently, the direct URL is http://dmala.wordpress.com.  We'll be moving back to HermosaWave once we start to build this up.  Got any ideas? We wanna hear 'em.
Come check out our first pass, v.1.0 if there are any comments you have for it - post 'em in the site.  This should be a scalable template too!
FUND RAISING DRIVE WITH LACPUG
First - a request for help with the BGT fundraiser.  The IndieGoGo campaign is temporarily on hold, but if you contact Mike and let him know that you'd be willingn to help out, he'll pencil you in (lafcpug.org)


Toolfarm: http://tinyurl.com/toolfarm-dmala
Plugins and Applications to suit all of your editorial, animation, compositing needs.  DMALA gets special consideration.  Need to purchase for multiple seats? Get in touch with Michele over the phone if you need several licenses, or you have a big order that you need to organize.
-Ko
(@ninjacrayon)
ARE YOU A MEMBER OF OUR FB PAGE? You should be. Jobs, Specials, News, More...
GOT A COMMENT? SUGGESTION? WANT TO GIVE A PRESENTATION? WANT DIFFERENT PIZZA? Shoot me an email.
Did you know you can add/approve your friends for the FB Group?
INVITE A FRIEND
Attendee List
Sort by:

Date

|

First Name

|

Last Name
When & Where

Barnsdall Gallery Theater
4800 Hollywood Boulevard
Los Angeles, CA 90027


Tuesday, January 15, 2013 from 7:00 PM to 10:00 PM (PST)
Add to my calendar
Organizer
Digital Media Artists \ Los Angeles
Digital Media Artists / Los Angeles (DMA/LA) is an association for professionals creating imagery for video, film, and other media using desktop tools. MGLA was formed in August 1997 through the merger of several previously-existing groups. DMA/LA is an extention of that - continuing in 2008. DMA/LA's area of discussions are not restricted to a specific hardware or software solution, understanding that an artist often has to employ 2D, 3D, and other digital tools to realize their vision - and that artistic inspiration can be universal.
DMALA: January 2013: Howard Simpson / Donovan Keith