DMALA: January 2012 Producing a VFX Short

Tuesday, January 17, 2012 from 7:00 PM to 10:00 PM (PST)
Event Details
2011 is out 2012 is IN!
WHAT'S UP DMALA PEOPLE!!  :)
Hope eveyone had a good end of year 2011.  We're ready to kick off the new year with more meetings. FACE TO FACE.  Many of you have said that this is a great way to make contacts, find jobs, and just get in touch.  Well, guess what. Let's do it again in January!
JANUARY 17.  The Third Tuesday of the month.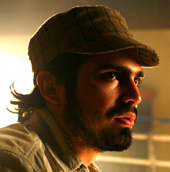 REZLAB is a new breed of creative studio that focuses on creating memorable stories, short films, and unique VFX work with a mission to make exciting feature films.
CREATIVE DIRECTOR CARLOS FLOREZ will be talking about the challenges of creating a SHORT FILM.
The presentation will include the importance of a strong and diverse creative team and streamlined collaboration. Examples of recent short films and animations will be discussed, including the title "Peeping Toms", "NASA", and a new film which is stil in post production, "SuperWannabe Heroes".  REZLAB has been a member of DMALA, and has recently recruited members from the Facebook Group page.
Using Adobe Photoshop, Illustrator, After Effects and MAXON Cinema 4D, Carlos has been able to visualize his work for many companies, and produce his own short films as well.  By being familiar with the tools, Carlos has been able to push the limits of budgets during scripting, storyboards and shooting schedules. 


WARREN'S TRICKS AND TIPS PRESENTATION:
Photoshop, Illustrator, After Effects, Premiere Pro.  You may use one of these, some of these, or all of these, but chances are that there's always some crafty little creative trick that you haven't learned yet.  (If you want to share one at an upcoming meeting, let me know!)
This month, a simple creative tip for your Adobe masterpiece - to finish it or to begin it!
When it comes to creating an animated texture fill, there's probably no better place than After Effects. While many motion designers make use of 3rd party plug-ins to create animated textures, there's no shortage of effects included with After Effects that can be put to good use. Warren will show how to create and experiment with animated texture fills by stacking some of the effects that come with After Effects.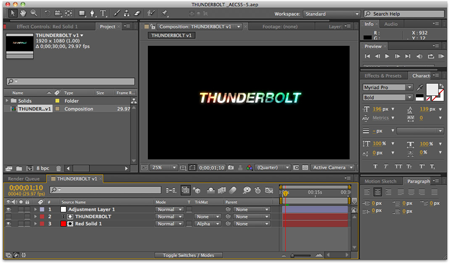 JOB ANNOUNCEMENTS AND DOOR PRIZES:
As if fun creative jobs aren't enough of a prize, we'll also have some door prizes to give out at the end of the meeting.
See you on the 17th!
ALSO COMING UP : 
ADOBE ILLUSTRATOR GROUP (AILA) - Comes up on the THIRD WEDNESDAY January 18 (the day after DMALA's meeting) @ MacMall - Retail Store Santa Monica, 1505 Wilshire Blvd. // Adobe Illustrator Workflow with Adobe Ideas - Featuring Chevon Hicks
LA WEB PROFESSIONALS (LAWPG) - JANUARY 12 (the week before DMALA's meeting) @ Mary Pickford Studio 8885 Venice Blvd., Suite 203, Los Angeles, CA 90034 //  SEO Tips from Click to Contact featuring John Crestani
LA DIGITAL IMAGING GROUP (LADiG) - FEBRUARY (a ways off, but should put it on your calendar): February 2012 Adobe Carousel and Photoshop Touch / Video with your DSL
DMALA will start up with our regular monthly meetings by starting out the year with a great January meeting.  VFX & Making a Short Film, Simple After Effects Tricks to consider, and social time to say hello to people you may not have seen in a while.
DON'T FORGET TO CHECK THE FACEBOOK PAGE FOR LOTS OF J-O-B-S.  
If you are a designer, and/or know After Effects, CINEMA 4D, Maya, Photoshop, FinalCut Pro, PremierePro  MochaPro - companies are looking for you.
---

Did you know you can add/approve your friends for the FB Group?
INVITE A FRIEND: http://dmala.eventbrite.com
SPECIAL THANKS TO VOLUNTEER MEMBERS
Steve Toyama and Paul Lujan
---
ADOBE USER GROUPS!

If you've ever been to one of our meetings before, you know that we're also an ADOBE USER GROUP, which means that there are even more benefits for you online. http://dmala.groups.adobe.com.
APPLE EVENTS!
There are plenty of Apple Events around town, showing what you can do on your Mac. But DMALA is the best place to find out how to use your Apple hardware/software for your visual art and talk to other Mac artists.
--------
AWE INSPIRING WORK
• STASH http://www.stashmedia.tv
Sit back, open your cranium and let Stash take you on a high-altitude tour of the planet's most innovative and outstanding animation, VFX and motion design companies and projects
RESOURCES FOR THE COMP:
• Hooladanders http://www.arsenal.gomedia.us
Animated Hooladanders is made especially for motion graphics artists and animators. They were created in Adobe After Effects and the files are available to you so you can have complete control over how they work with your video.
• Footage Firm
Footage on DVD from several locations around the world. Joel Holland and his team are developing easy to use footage, motion graphics, music and sound effects that you can use in your next comps. Use special code for group discounts (shipping only costs): http://www.footagefirm.com/affiliates/idevaffiliate.php?id=258
PLUGINS for PROS:
• Red Giant Software http://redgiantsoftware.com
Red Giant Software. Everyone jsut says "REDGIANT" year - because everyone knows - trapcode / magic bullet / knoll light factory / colorista /... and most think of RedGiant for the plugins you purchase from them - but did you know that Aharon is also running tutorial videos at the site (the many superstar guest hosts). Check it out.
GET SMARTER - READ UP
• Class on Demand http://www.classondemand.com
Tons of classes for Adobe software. DMALA members know their Photoshop and After Effects front and back.... but do you know all of Production Premium? How about Adobe Premiere Pro? Class on Demand is giving away special online prizes this year! Check them out
• Peach Pit Press http://www.peachpit.com
With tons of eBooks to choose from (as well as physical paper), you can fill your melon with tons of tech. Many of the offerings have Safari Books Online subscriptions attached as well. ADOBE CLASSROOM IN A BOOK? Peachpit makes it - check out their iTunes podcasts as well.
• Focal Press http://www.focalpress.com
Publisher of Steve Wright's books on compositing, Focal press has given readers a resources for their library mainstays. Whether you're an animator in After Effects, Nuke, Flame or other software, you'll want to check out how Steve can help you improve the look of your digital comps.
*Thanks to Our Supporters*
• ADOBE SYSTEMS http://www.adobe.com
Each meeting is made possible by Adobe. Whether your a beginner or a veteran Adobe user, you should probably check out their site again. Did you know that there is a Community Page at the Adobe site for tips/tricks/FAQs about their software?
Also: Save 15% on Adobe Software through the store.
-Visit http://www.adobe.com/go/cspartners
- Enter your info and the validation number : 72360
Until then, please be sure that you're part of our growing Adobe groups page (over 500 members already this year!): http://dmala.groups.adobe.com
--
So get 'em while they're available (seats are first-come basis)
Not on the list, or can't bring your ticket? Bring your wallet / Tickets $10 door!
--
SPONSORS
I'd like to thank our annual sponsors for giving us stuff to give to you! You can thank them too by checking out their websites. Many have new tutorials / tips / project files for their end users. http://www.dmala.org
SPECIAL THANKS to Adobe Systems for providing a space for us to meet.
--
Ko
ARE YOU ON FACEBOOK? Update your wall with our meeting
Twitter users too! Check link buttons on this page!
*Must be registered with Eventbrite and be present to win, other restrictions may apply
If you've signed up before - it doesn't matter - please sign up again. We'd like to know if you're coming. If you have a friend who wants to come along - great, but please have them sign up for their own ticket.
Share your pictures with us: http://www.flickr.com/dmala
Registration does not guarantee you a seat! Be sure to show up early.
Doors open at 6:30PM.
PLEASE REGISTER FOR THIS MEETING
We will be issuing doorprize tickets to registered attendees when you come in.You MUST BE REGISTERED here for a doorprize ticket.
See you there.
Ko & Warren
Special thanks to Adobe Systems for providing space for you to join us each month!
Attendee List
Sort by:

Date

|

First Name

|

Last Name
When & Where
4800 Hollywood Blvd
Los Angeles, CA 90027


Tuesday, January 17, 2012 from 7:00 PM to 10:00 PM (PST)
Add to my calendar
Organizer
Digital Media Artists \ Los Angeles
Digital Media Artists / Los Angeles (DMA/LA) is an association for professionals creating imagery for video, film, and other media using desktop tools. MGLA was formed in August 1997 through the merger of several previously-existing groups. DMA/LA is an extention of that - continuing in 2008. DMA/LA's area of discussions are not restricted to a specific hardware or software solution, understanding that an artist often has to employ 2D, 3D, and other digital tools to realize their vision - and that artistic inspiration can be universal.
DMALA: January 2012 Producing a VFX Short