DMALA: February 2013 Taz Goldstein / Photoshop QuickTip / Six Point Harness

Tuesday, February 19, 2013 from 7:00 PM to 10:00 PM (PST)
Event Details
February 19
Third Tuesday
PHOTOSHOP PRECOMP
Chances are, you've been using Photoshop.  Guess what, so have we. But Photoshop has a ton of features that may have snuck by you - even if you're using it every day. We'll have an assortment of quick tips for your workflow that may help you out.  
DIRECTOR TAZ GOLDSTEIN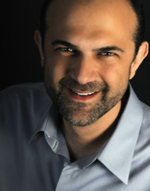 Taz Goldstein has been directing and producing for well over a decade. His award-winning films, television productions, and corporate projects have been enjoyed by millions of viewers worldwide. His popular website, 
HandHeldHollywood.com
, has inspired and empowered a new generation of storytellers, and helped to launch the mobile filmmaking revolution.
Filmmaking with the iPad & iPhone: Director Taz Goldstein exposes how Apple's iPhones and iPads can be used to a aid in nearly every aspect of film and video production. Learn about all the latest apps and accessories that can dramatically enhance your production workflow.
SIX POINT HARNESS

Los Angeles based Six Point Harness Studios specializes in top shelf animation for broadcast, film and the web.  The 6PH team members are known for their cutting-edge technical knowledge, sleek production pipeline and artistic talent.
After landing their first big project, the opening title sequence for Eurotrip, 6PH's resume has only grown more impressive.  Their most notable projects include MTV's Good Vibes, Nick Jr's Wow! Wubbzy, Nickelodeon's El Tigre, Playtone's Electric City.  6PH animated the Drawn Together movie for Comedy Central and has several projects in development at various networks in Los Angeles.  6PH also created and produces the number 1 animated series on YouTube called Dick Figures.  
Tony Christopherson and Greg Franklin will be on hand to discuss the AEFX part of their work on FRINGE. 
This animated piece for Fox's show Fringe, which illustrates the hallucinatory visions of scientist Walter Bishop, was produced in less than two weeks in Flash and After Effects. With such a compressed schedule, the characters and storyboards needed to be locked the first week, while animators analyzed dozens and dozens of Gilliam's cut-out cartoons from Monty Python's Flying Circus in preparation for the final stretch of animation.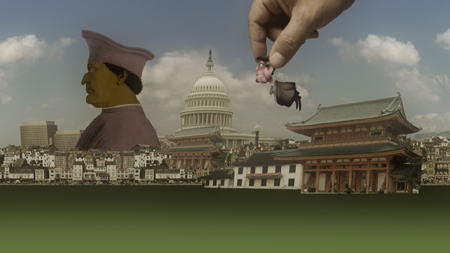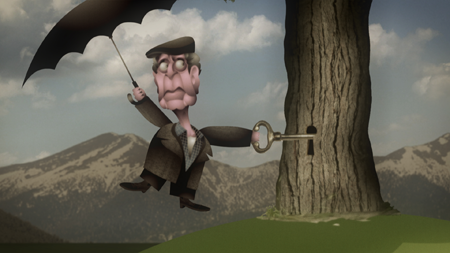 MORE TO COME! SPONSORS COME ONLINE FOR YOU!
(YES, PIZZA TOO)
WORDPRESS LAUNCH
We've launched a new look for the DMALA website. Currently, the direct URL is http://dmala.wordpress.com.  We'll be moving back to HermosaWave once we start to build this up.  Got any ideas? We wanna hear 'em.
Come check out our first pass, v.1.0 if there are any comments you have for it - post 'em in the site.  This should be a scalable template too!
FUND RAISING DRIVE WITH LACPUG
First - a request for help with the BGT fundraiser.  The IndieGoGo campaign is temporarily on hold, but if you contact Mike and let him know that you'd be willingn to help out, he'll pencil you in (lafcpug.org)


Toolfarm: http://tinyurl.com/toolfarm-dmala
Plugins and Applications to suit all of your editorial, animation, compositing needs.  DMALA gets special consideration.  Need to purchase for multiple seats? Get in touch with Michele over the phone if you need several licenses, or you have a big order that you need to organize.
-Ko
(@ninjacrayon)
ARE YOU A MEMBER OF OUR FB PAGE? You should be. Jobs, Specials, News, More...
GOT A COMMENT? SUGGESTION? WANT TO GIVE A PRESENTATION? WANT DIFFERENT PIZZA? Shoot me an email.
Did you know you can add/approve your friends for the FB Group?
INVITE A FRIEND
Attendee List
Sort by:

Date

|

First Name

|

Last Name
When & Where

Barnsdall Gallery Theater
4800 Hollywood Boulevard
Los Angeles, CA 90027


Tuesday, February 19, 2013 from 7:00 PM to 10:00 PM (PST)
Add to my calendar
Organizer
Digital Media Artists \ Los Angeles
Digital Media Artists / Los Angeles (DMA/LA) is an association for professionals creating imagery for video, film, and other media using desktop tools. MGLA was formed in August 1997 through the merger of several previously-existing groups. DMA/LA is an extention of that - continuing in 2008. DMA/LA's area of discussions are not restricted to a specific hardware or software solution, understanding that an artist often has to employ 2D, 3D, and other digital tools to realize their vision - and that artistic inspiration can be universal.
DMALA: February 2013 Taz Goldstein / Photoshop QuickTip / Six Point Harness