DMALA Feb 2016: RED GIANT & ROOSTER TEETH's BRIAN BEHM
Event Information
DMALA Feb 2016: RED GIANT & ROOSTER TEETH's BRIAN BEHM
Barnsdall Art Park, Los Angeles, CA
Event Description
DMALA PRESENTS : CREATIVE DISCUSSIONS WITH
HARRY FRANK / RED GIANT SOFTWARE
& BRIAN BEHM /ROOSTER TEETH
---
HARRY FRANK
// RED GIANT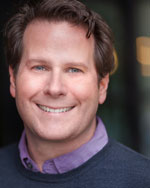 Based in Portland, Oregon, Harry is a designer and product specialist for Red Giant. On any given day you can find him designing, developing or creating tutorials for their myriad of software products.  He also creates visual effects for Red Giant films. Prior to working with Red Giant, Harry was a freelance motion designer working with clients such as Digital Kitchen, Blur Studio, Bl:nd, NBC and more.

Outside of the office, he spends time with his family, plays percussion & piano, explores trails and waterfalls and is terrible at Star Wars Battlefront.
---
BRIAN BEHM
// DIRECTOR
// ROOSTER TEETH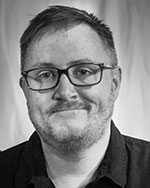 Brian is Motion Design Director at Rooster Teeth Productions in Austin, TX. He oversees screen graphics and visual effects for a myriad of RT productions and other special projects. In 2015 he developed the FUI, news graphics and screen design for Rooster Teeth's feature film Lazer Team. In addition to his work at Rooster Teeth, Brian has been a visual effects supervisor on SXSW films My Sucky Teen Romance and Blue Like Jazz and is currently a vfx  supervisor on independent production The Next Kill.  
When he's not designing, Brian and his wife enjoy hunting new food trailers and being involved in the Austin film scene.

More to come!

WHERE: 4800 Hollywood Blvd, Los Angeles, CA 90027
We'll have more details soon - but it's coming up in a hurry!
Thanks to all of our sponsors, we will have the usual gifts and door prizes. To find out more, visit the registration website - we will update that regularly.
- your friends at DMALA / Digital Media Artists Los Angeles /
HOLY CRAP - THERE'S MORE THAT WE WANT YOU TO BE A PART OF AT THE NEXT MEETING TOO!
----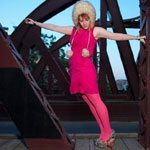 Do you follow @KtIsabelle on twitter? We'll be hanging out up the street @1739 Public House on Vermont Ave after the meeting.  Make sure you follow her on twitter for more news coming up...
WORDPRESS NEEDS YOU
We've launched a new look for the DMALA website. Currently, the direct URL is http://dmala.wordpress.com.  We'll be moving back to HermosaWave once we start to build this up.  Got any ideas? We wanna hear 'em.
Twitter : http://twitter.com/dmalaToolfarm (http://tinyurl.com/TFdmala) Thanks to our friend @MicheleYamazaki @toolfarm; you can save some crazy money on software. Gotta use our member link! (or call them and let them know you're referred by us - yes non-members can use the link)
OUR AWESOME SPONSORS ACTUALLY SPONSOR YOU...
YES! Part of our evening is going to feature our door prize drawing.  Everyone who comes gets a ticket.
The prizes are offered by the companies who help you make your work better - please click on their links and check out their gear...
-Ko
(@ninjacrayon)
ARE YOU A MEMBER OF OUR FB PAGE? You should be. Jobs, Specials, News, More...
GOT A COMMENT? SUGGESTION? WANT TO GIVE A PRESENTATION? WANT DIFFERENT PIZZA? Shoot me an email.
Did you know you can add/approve your friends for the FB Group?
INVITE A FRIEND