DMALA: December 2012 Newsletter

Saturday, December 29, 2012 from 7:00 PM to 8:00 PM (PST)
Event Details
http://dmala.org/sponsorads/tfbutton.gif
DECEMBER NEWSLETTER & Online Invitation

As you undoubtedly know, DMALA doesn't have a meeting during December.   The third week in December is usually a pretty busy time for everyone.  Whether you're traveling to family, making holiday arrangements, trying to meet deadlines before your clients leave for vacation, or you're just trying to dodge the madness of Los Angeles traffic, December is a good month to take a break.

FUND RAISING DRIVE WITH LACPUG


Our sister group, run by Mike Horton, has started an Indiegogo petition for your help.
http://igg.me/p/283150/x/1818759

We have 40 days to raise $17,500.  Every little bit helps.  You can also help by referring people to the site.  Once you're logged in, Indiegogo will announce when you get the word out!
http://www.indiegogo.com/lacpug/x/1818759?c=activity  Maybe your boss or client will donate to the campaign - it's all for art!

OUR WEBSITE

Yes, our website is in need of some TLC.  Warren is on it.  The plan was to implement a WordPress theme in 2012, but there are so many good ones to pick from, it's hard to make a decision.  SPECIAL THANKS to Daniel Sofer from Hermosa Wave for hosting our site for all of these years.

Hermosa Wave Calendar / Hermosa Beach, CA.   You may know that Dan is an amazing photographer, and has compiled a calendar of scenes from
You can see pictures from his live webcam in Hermosa (are you on it?) and link to get your HermosaWave South Bay Calendar.  Click - check it out: http://hermosawave.net/   Hilarious endorsement quote. :)   Send one to your friends in colder climates to help them through the next few months of snow, slush, and ice.

ADOBE GROUPS

There has been a lot of discussion about the Adobe Groups website.  What's happening with it, what kind of benefits can members draw from it? http://dmala.groups.adobe.com
BENEFITS? Plenty.  Including some announcement on the upcoming Adobe MAX conference in Los Angeles.   CreativeCloud info? Yes!  Community with other groups in Los Angeles? Yes!  Community with groups around the world? Yes!  

Thanks to DMALA member participation, we continue to maintain the top slot among North American User Groups.
So - we want to FEATURE YOU - OUR MEMBERS - to the rest of the Adobe using world.
What do you need to do?  It's easy:

1. Create a graphic 920 x 191 pixels (png or jpg)
2. Submit a link to it on the Adobe Groups page OR
2. Submit a link to it on Twitter/dmala  (@dmala)
3. We'll post it on Adobe's Groups page after maintenance



THANKS TO ALL OF OUR SPONSORS
Please take a few minutes to visit them : Even though we don't have a meeting this month, they still have some benefits for you during our time off.

Adobe Systems: http://adobe.com
Are you following us on twitter lately?  There are a bunch of online twitter, Facebook and Adobe Connect events that are announced @dmala

Artbeats Footage: http://artbeats.com
RedFootage, Stereoscopic Footage, and new Driving Plates

Ballistic Publishing: http://ballisticpublishing.com
Be sure to check out the newest MassiveBlack (2) book which features art from the upcoming game ZombiePlayground.  If you're interested in GameDev/Art, you may also want to check out the ArtoftheGame series.

Digieffects: http://digieffects.com

Focal Press: http://focalpress.com
Peachpit Press: http://peachpit.com

Stash DVD Magazine: http://www.stashmedia.tv/
Toolfarm: http://tinyurl.com/toolfarm-dmala
Plugins and Applications to suit all of your editorial, animation, compositing needs.  DMALA gets special consideration.  Need to purchase for multiple seats? Get in touch with Michele over the phone if you need several licenses, or you have a big order that you need to organize.


THANKS TO EVERYONE WHO COMES TO DMALA MEETINGS EVERY MONTH
Phots of you are Here (flickr) and Here too (picasa)


Check out our PICASA and FLICKR accounts.  Tag yourself!
SPECIAL THANKS TO THE CREW: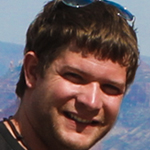 Special thanks go out to Warren Heaton for difficult A/V setup and Steve Toyama (@shigaboo) for getting everyone signed in.
NEW ASSISTANCE
You may have noticed our cool new photos up at our GOOGLE PICASA page that's all thanks to this guy: BRANT WELLS (@wellsfilms).
Another new face at this month's meeting was IFIE's Andrew Cohen (s).  He's helped out on the Inland Empire's group, and we're lucky to have him recently move nearby.
THANKS FOR COMING OUT - DMALA MEMBERS MAKE IT WORTH THE EFFORT.
-Ko
(@ninjacrayon)
ARE YOU A MEMBER OF OUR FB PAGE? You should be. Jobs, Specials, News, More...
GOT A COMMENT? SUGGESTION? WANT TO GIVE A PRESENTATION? WANT DIFFERENT PIZZA? Shoot me an email.
Did you know you can add/approve your friends for the FB Group?
INVITE A FRIEND: http://dmala12.eventbrite.com
Attendee List
Sort by:

Date

|

First Name

|

Last Name
No one has registered for this event yet.
Organizer
Digital Media Artists \ Los Angeles
Digital Media Artists / Los Angeles (DMA/LA) is an association for professionals creating imagery for video, film, and other media using desktop tools. MGLA was formed in August 1997 through the merger of several previously-existing groups. DMA/LA is an extention of that - continuing in 2008. DMA/LA's area of discussions are not restricted to a specific hardware or software solution, understanding that an artist often has to employ 2D, 3D, and other digital tools to realize their vision - and that artistic inspiration can be universal.