DMALA - August 21 : GMUNK & C4D R14

Tuesday, August 21, 2012 from 7:00 PM to 10:00 PM (PDT)
Event Details
AUGUST 21: GMUNK, MAXON COMPUTER, ALIOSCOPY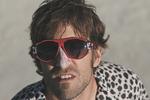 Bradley "GMUNK" Munkowitz
Bradley G Munkowitz has over a decade of experience functioning as a Design Director for the motion graphics industry and has continued to remain passionately involved in the global design community, giving lectures around the world including conferences in Australia, Korea, Germany, Holland, Spain, Portugal, Canada, England and all over the US of A...  He began his professional career as an Interactive Designer at London-based Vir2L Studios Europe, while also crafting immersive web experiences on his cult site 
GMUNK.com
, winning a grip of awards for web excellence and innovation while inspiring a generation of interactive storytellers... He entered the motion graphics world under the tutelage of Kyle Cooper at Imaginary Forces and has since functioned as a Design Director for international brands via his work at top tier outfits Engine Design, Transistorstudios, BUCK and Prologue Films... He spent the entirety of 2010 playing in the darkness at Digital Domain leading a black-ops team of GFX All-Stars to concept, design and execute over 12 minutes of holographic content for the feature film TRON Legacy...    He currently finds himself functioning as a freelance Design Director for the screen and physical space, rockn' the rounds on the Best Coast for whomever feeds the beast...
In his spare time, Munkowitz devotes his passion to reconstructing Pornographic Fruits and Berries while dreaming of Cold, Rainy Days… He swears by Galactic Travel, Botany and the finest Vegan Cuisine to keep his technology so fresh and so clean... He studied Film, Fine Arts and Green Bowls at Humboldt State University…
This session will first dive into a deep personal library of selected output throughout the years, primarily to set the table of industry musings along the way. Then will come the blue minutes of immense process behind the 8 minutes of content munko and his team of 5 graphics all-stars executed for the feature film TRON Legacy. The session will wrap with a nice healthy serving of seasoned advice for the aspiring designer to keep it fresh for those self-initiated doses of inspiration.
MAXON COMPUTER / CINEMA 4D R14
Today, MAXON unveiled CINEMA 4D Release 14, (R14) a milestone release of the industry-leading 3D motion graphics, visual effects, painting, and rendering software application.
AND now we can let you know about the third guest for August's meeting.   Rick Barrett will come to present some of the new features in the latest release.  There is so much to see in the new software, but Rick will provide a look at some of his favorites.
Leveraging more than two decades of 3D graphics programming innovation, R14 delivers breakthrough performance including a new, fully integrated sculpting system, camera matching functionality, exchange plugins to two key applications – The Foundry NUKE and Adobe Photoshop Extended – and improved integration with Adobe After Effects.
CHECK OUT CINEVERSITY LIVE (August 1) for more on the software
CINEMA 4D Release 14 Highlights:
The following is a brief overview of the over 200 productivity-boosting features in CINEMA 4D R14, available for both Mac OS X and Windows.
Digital Sculpting: Dynamic sculpting tools give artists complete control to create finely detailed models. A powerful layer system offers maximum flexibility. Complex sculpted objects can be "baked" into displacement and normal maps applied to low-poly meshes for efficiency.
Camera Enhancements: The Camera Calibrator offers an integrated solution to match 3D camera images to a 3D environment – ideal for architects and matte artists. The Motion Camera, Morph Camera and Camera Composition Helper quickly frame a 3D scene following well-established composition rules. The Camera Focus Picker allows users to interactively set focal distances.
Integration: Seamless integration with The Foundry's NUKE compositing application allows direct export to a NUKE project with multi-pass layers, including full support for OpenEXR and FBX files. The Photoshop Extended exchange plug-in enables opening and manipulating CINEMA 4D scenes into a Photoshop 3D layer. Enhanced integration with After Effects brings new levels of performance to directly import and export native CINEMA 4D files.
Click here for details and to see CINEMA 4D R14 in action: http://www.maxon.net/products/new-in-cinema-4d-r14/overview.html.
ALIOSCOPY USA

Pia Maffei, chief operating officer at Alioscopy USA, has been instrumental in defining key global strategies such as 'Alioscopy Ready', a protocol where 3rd party developers support the Alioscopy proprietary 3D technology.  Maffei also developed and managed strategic partnerships with companies including: Autodesk, Maxon, Turbosquid, Adobe, and Intel. Drawing on her expert understanding of content creation and production workflows, Maffei developed and introduced new AS-3D programs like the Alioscopy Preferred Content Creator community, the first on-line marketplace for auto-stereoscopic content, and the Alioscopy User Generated Content (UGC) platform, licensed from Applied IDEAS, Inc., a company she co-founded in 1996.  All efforts resulted in increased sales and maintained Alioscopy's leadership status. Maffei is an award winning public speaker and advocate for education and training for 3D animation, game development and computer graphics, and holds a degree in Television Broadcasting.
You will learn about one of the newest 3D tools in Photoshop CS6 Extended that Alioscopy has recently launched.  Alioscopy, a worldwide technology leader in the field of 3D displays, now offers a trigger, that once downloaded in Photoshop CS6 Extended, will allow all Photoshop users to convert stereo images into 3D and to turn CG models into content viewable on Alioscopy glasses-free 3D displays.  Additionally, you will be exposed to the multi-view content creation tools and various workflow methods from Photoshop, Cinema 4D, 3DS Max, Maya and Softimage.
http://www.alioscopyusa.com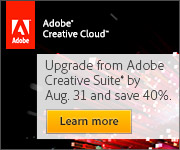 MORE TO COME!
food & drinks will be served

JOB ANNOUNCEMENTS AND NEW DOOR PRIZES!!:
As if fun creative jobs aren't enough of a prize, we'll also have some door prizes to give out at the end of the meeting.
We've connected at least 5 members to jobs at each meeting this year. In March, we helped over 20 artists find work. Bring your business cards!!  This meeting isn't just about learning about animation, vfx, and the industry.
DON'T FORGET TO CHECK THE FACEBOOK PAGE FOR LOTS OF J-O-B-S.  
If you are a designer, and/or know After Effects, CINEMA 4D, Maya, Photoshop, FinalCut Pro, PremierePro  MochaPro - companies are looking for you.
---
Did you know you can add/approve your friends for the FB Group?
INVITE A FRIEND: http://dmala.eventbrite.com
 SPECIAL THANKS TO VOLUNTEER MEMBERS
Steve Toyama and Paul Lujan
---
ADOBE USER GROUPS!

If you've ever been to one of our meetings before, you know that we're also an ADOBE USER GROUP, which means that there are even more benefits for you online. http://dmala.groups.adobe.com.
--------
AWE INSPIRING WORK
• BALLISTIC MEDIA http://ballisticpublishing.com #ballisticmedia
Ballistic Publishing has books that will inspire you to design the next awesome work.  You'll
RESOURCES FOR THE COMP:
• Artbeats - Footage you can use. http://artbeats.com #artbeatsinc
Register online, and you can start downloading footage right now.  Their huge library has something for eveyone.
SOFTWARE for PROS:
• Imagineer Mocha & Mocha PRO  http://imagineersystems.com #imagineersystem
Track it. Replace it. Roto. Clean up.  You may have mocha AE, but check out mochaPRO for some heavy hitting features.  Once you start using mochaAE, you'll be glad you did.
• Toolfarm http://toolfarm.com #toolfarm
The animation PRO SHOP. You don't even need to be a pro to shop there.
• Red Giant Software http://redgiantsoftware.com #RedGiantNews
Red Giant Software. Everyone jsut says "REDGIANT" year - because everyone knows - trapcode / magic bullet / knoll light factory / colorista /... and most think of RedGiant for the plugins you purchase from them - but did you know that Aharon is also running tutorial videos at the site (the many superstar guest hosts). Check it out.
• Video CoPilot http://videocopilot.net #videocopilot
It's Andrew Kramer.  Plugins, Tutorials, Apps.  Check it out.
GET SMARTER - READ UP
• Class on Demand http://www.classondemand.com
Tons of classes for Adobe software. DMALA members know their Photoshop and After Effects front and back.... but do you know all of Production Premium? How about Adobe Premiere Pro? Class on Demand is giving away special online prizes this year! Check them out
• Peach Pit Press http://www.peachpit.com #Peachpit
With tons of eBooks to choose from (as well as physical paper), you can fill your melon with tons of tech. Many of the offerings have Safari Books Online subscriptions attached as well. ADOBE CLASSROOM IN A BOOK? Peachpit makes it - check out their iTunes podcasts as well.
• Focal Press http://www.focalpress.com #focalpress
Publisher of Steve Wright's books on compositing, Focal press has given readers a resources for their library mainstays. Whether you're an animator in After Effects, Nuke, Flame or other software, you'll want to check out how Steve can help you improve the look of your digital comps.
*Thanks to Our Supporters*
• ADOBE SYSTEMS http://www.adobe.com #adobe
Each meeting is made possible by Adobe. Whether your a beginner or a veteran Adobe user, you should probably check out their site again. Did you know that there is a Community Page at the Adobe site for tips/tricks/FAQs about their software?
Also: Save 15% on Adobe Software through the store.
-Visit http://www.adobe.com/go/cspartners
- Enter your info and the validation number : 72360
Until then, please be sure that you're part of our growing Adobe groups page (over 500 members already this year!): http://dmala.groups.adobe.com
--
So get 'em while they're available (seats are first-come basis)
Not on the list, or can't bring your ticket? Bring your wallet / Tickets $10 door!
--
SPONSORS
I'd like to thank our annual sponsors for giving us amazing product - to give to you! You can thank them too by checking out their websites. Many have new tutorials / tips / project files for their end users. http://www.dmala.org
SPECIAL THANKS to Adobe Systems for providing a space for us to meet.
--
Ko
ARE YOU ON FACEBOOK? Update your wall with our meeting
Twitter users too! Check link buttons on this page!
*Must be registered with Eventbrite and be present to win, other restrictions may apply
If you've signed up before - it doesn't matter - please sign up again. We'd like to know if you're coming. If you have a friend who wants to come along - great, but please have them sign up for their own ticket.
Share your pictures with us: http://www.flickr.com/dmala
Registration does not guarantee you a seat! Be sure to show up early.
Doors open at 6:30PM.
PLEASE REGISTER FOR THIS MEETING
We will be issuing doorprize tickets to registered attendees when you come in.You MUST BE REGISTERED here for a doorprize ticket.
See you there.
Ko & Warren
Special thanks to Adobe Systems for providing space for you to join us each month!
Attendee List
Sort by:

Date

|

First Name

|

Last Name
When & Where

Barnsdall Gallery Theater
4800 Hollywood Blvd
Los Angeles, CA 90027


Tuesday, August 21, 2012 from 7:00 PM to 10:00 PM (PDT)
Add to my calendar
Organizer
Digital Media Artists / Los Angeles (DMA/LA) is an association for professionals creating imagery for video, film, and other media using desktop tools. MGLA was formed in August 1997 through the merger of several previously-existing groups. DMA/LA is an extention of that - continuing in 2008. DMA/LA's area of discussions are not restricted to a specific hardware or software solution, understanding that an artist often has to employ 2D, 3D, and other digital tools to realize their vision - and that artistic inspiration can be universal.