DMALA: an Invite & Newsletter IN ONE!

Wednesday, September 19, 2012 from 5:30 PM to 7:00 PM (PDT)
Event Details
Register with DMALA12 as your code and get your Earlybird tickets TODAY. RIGHT NOW. DON'T WAIT.
https://elandregistration.com/v2/elandreg/reg1.php?e=tvIjjHwNgbk%3D
AUGUST 2012 - HEY IT'S AN INVITE & A NEWSLETTER!
First up - thanks to everyone who came out on August 21 for our most recent meeting.  
You guys know that it was awesome, and a bunch of you asked why we don't record the presentations.  If you were at August's meeting you know why.  It's all about being in a loose, relaxed, personal environment.  It's allowing our speakers to talk about their craft or products without worrying about being on camera.  Andrew Kramer has presented software before it's ready to be revealed, producers have talked about water disasters, and software companies can give you the inside scoop before anyone else.
THE NEWS FROM THE MEETING -
SPECIAL MEETUP:
We're in the planning stages for a special meeting at DV EXPO for September's meetup.   Get your free passes thru the link at the top. (code = DMALA12)
MEETING NOTES:
In case you didn't get them all down, here are some good resources to check out.  If you have some of your own to add, you can do that on our Facebook page.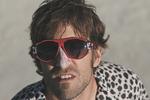 Bradley "GMUNK" Munkowitz
 - can be found at http://gmunk.com
 - inspirational at http://gmunk.tumblr.com/ 
 - followed on http://twitter.com/gmunk
MAXON Computer
 - can be cound at http://maxoncomputer.com
 - educational at http://cineversity.com
 - followed on http://twitter.com/maxon3d
Alioscopy Monitors
 - can be found at http://alioscopyusa.com
SPECIAL OFFERS: 
• Nuke guru and instructor, Steve Wright has a $10 discount on his new class: 
If you are a photographer, video editor, Photoshop artist, motion graphics artist, 3D animator, visual effects artist, or frankly, any kind of artist today working with pictures your job depends on working with color for digital images. Join Steve Wright's "Color for Digital Artists" webinar September 8th – 12th and get a solid grounding in what happens when color hits the computer.  This 2-hour streaming online webinar will be available 24 hours a day over a 5 day period so you can watch it at your convenience and as often as you like for just $59.95USD.
Friends of DMALA use promo code DMALA10 to receive a $10 discount off the purchase price.  Check out the webinar topics and watch the preview videos to see what the webinar is all about at http://color-4-digital-artists.eventbrite.com/?discount=dmala10  (it's like getting the archive version for free).
• Video2Brain is giving us (you) some free lessons to check out.  Additionally, you can save 25% on some classes by using the checkout code: V2BAUG25  http://www.video2brain.com
• Speaking of filling up on new tricks and tutorials - check out IMAGINEER SYSTEMS for some mocha training from Curious Turtle.  There are over 4 hours of training that will change the way you think about the tracker that some of you already have!!
• TOOLFARM: When you're ready to buy - click thru: TOOLFARM FOR DMALA
• MORE? I'm sure I'm leaving something out - check out FB group.
SPECIAL THANKS TO THE CREW: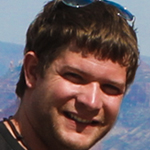 Special thanks go out to Warren Heaton for difficult A/V setup and Steve Toyama (@shigaboo) for getting everyone signed in.
NEW ASSISTANCE.
You may have noticed our cool new photos up at our GOOGLE PICASA page that's all thanks to this guy: BRANT WELLS (@wellsfilms).
Another new face at this month's meeting was IFIE's Andrew Cohen (@arcohen).  He's helped out on the Inland Empire's group, and we're lucky to have him recently move nearby.
THANKS FOR COMING OUT - DMALA MEMBERS MAKE IT WORTH THE EFFORT.
-Ko
(@ninjacrayon)
ARE YOU A MEMBER OF OUR FB PAGE? You should be. Jobs, Specials, News, More...
GOT A COMMENT? SUGGESTION? WANT TO GIVE A PRESENTATION? WANT DIFFERENT PIZZA? Shoot me an email.
Did you know you can add/approve your friends for the FB Group?
INVITE A FRIEND: http://dmala12.eventbrite.com
When & Where

DV Expo - Pasadena Convention Center
300 E Green St
Pasadena, CA 91101


Wednesday, September 19, 2012 from 5:30 PM to 7:00 PM (PDT)
Add to my calendar
Organizer
Digital Media Artists / Los Angeles (DMA/LA) is an association for professionals creating imagery for video, film, and other media using desktop tools. MGLA was formed in August 1997 through the merger of several previously-existing groups. DMA/LA is an extention of that - continuing in 2008. DMA/LA's area of discussions are not restricted to a specific hardware or software solution, understanding that an artist often has to employ 2D, 3D, and other digital tools to realize their vision - and that artistic inspiration can be universal.