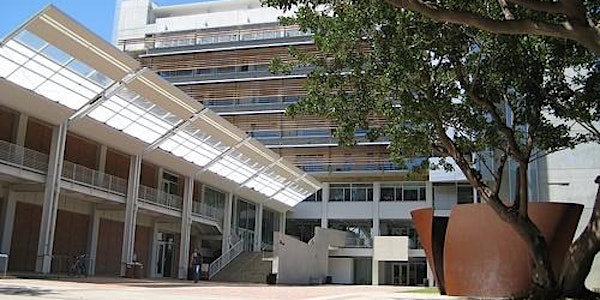 DMA Change of Major Virtual Info Sessions
RSVP to learn more about changing your major to Design Media Arts!
About this event
Spring 2023 Application Information
*** THE DEADLINE TO SUBMIT YOUR UCLA UNDERGRADUATE PETITION FOR CHANGE OF MAJOR TO DESIGN MEDIA ARTS (to helen.tran@arts.ucla.edu) IS MONDAY, NOV. 7, 2022 ***
THOSE WHO DO NOT SUBMIT A PETITION BY THE DEADLINE WILL NOT BE ABLE TO APPLY FOR THE DMA CHANGE OF MAJOR.
Change of major applications will be considered only for current UCLA students who have successfully completed at least one quarter at UCLA and are in good academic standing. The number of accepted applicants is based on the current total enrollment of undergraduates in the department. If there is no additional enrollment space for a specific year, change of major applications will not be considered. Supplemental Applications must be submitted online no later than December 15, 2022 at 11:59 pm. Students may not apply for admission to Design Media Arts more than two times during their residency at UCLA. Previous coursework in Design Media Arts does not guarantee admission.
The Department prefers that students have fewer than 90 units at the time of application to ensure a normal degree completion time. Students with more than 121 units (excluding AP and Design Media Arts courses) will not be considered. The portfolio is considered most heavily in the admission process and will be reviewed by the senate faculty of the Department.
There are four information sessions scheduled for prospective change of major students. Attending one of these sessions is mandatory.
If you are unable to attend any of these dates, please email Helen Tran at helen.tran@arts.ucla.edu.
**THIS INFO SESSION IS MANDATORY TO ALL STUDENTS WHO WANT TO CHANGE THEIR MAJOR. STUDENTS WHO DO NOT ATTEND THIS INFO SESSION WILL NOT BE CONSIDERED FOR THE CHANGE OF MAJOR PROCESS.**