Gift a Brewfest to a craft beer lover or throw one from the safety of your home for your friends and family! *Follow your state guidleines
About this event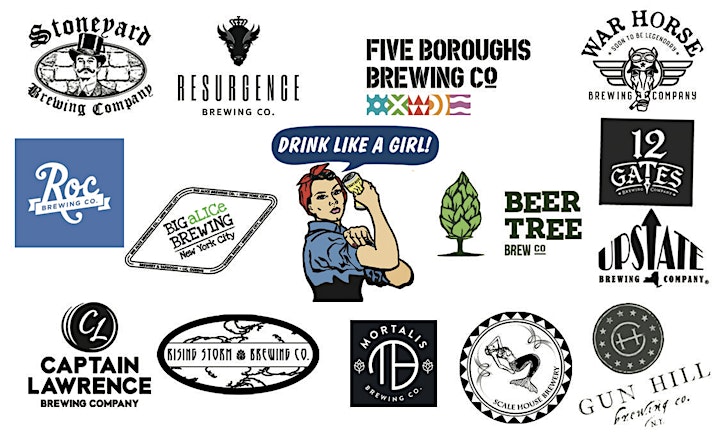 Use Code: FLX1 and recieve $20 Off! Valid for today 12/9 ONLY!
TICKET SALES END ON DEC. 10th!
Early Bird Special only $85! Get Your Tickets Today! *Price increases on 11/9 TO $95 & 11/20 to $105
SHIPPING NOW AVAILABLE! GO TO-(https://www.eventbrite.com/e/129120860971)
From the creators of the 1st Ever NYS Virtual Beer Festival and "Beer Reviews Unfiltered", DLG presents... the DLG Backyard Winterfest!
We are bringing the beer festival to you! This initiative assembled some of the best craft beers in the FLX region and NY State.
With the recent news of Brewfest cancellations across the country, there is a hole in our industry that our community looks forward to every year. By COVID-19 restricting mass gatherings, traditional Brewfest models have to be postponed.
Drink Like a Girl's Backyard Winterfest is here to salvage the celebrations and community engagement with both in-person and virtual camaraderie!
A total of 15 different NYS craft breweries have come together to make this possible, offering a box full of goods! Take this bad boy home and host your own beer festival for your friends and family over the holidays. It also makes a great gift or FriendsMas celebration! Don't forget to vote on your favorite brew to help one awesome NYS brewery take home the trophy!
WHAT'S INCLUDED?
1. A full 15 pack of 16oz assorted limited winter release craft beers
2. DLG Backyard Winterfest pint glass (Orders after 12/8 may receive a DLG Original Pint glass instead)
3. DLG Church Key bottle opener
4. Goodies- SPONSORED BY Frito-Lay
5. 15 changes to win a Western NY Beer Trail pass (3 lucky winners will receive a swag pack!)
6. 3 Chances to win a Brewmatch Game w/ Custom DLG Tokens
7. Descriptions of the brews from the brewers themselves
8. Printable exclusive posters from #CapnHoppy
9. Virtual live events on Saturday, Dec. 26th (Don't worry, you will be able to view the events at your convenience)
10. Voting rights to help one brewery bring home the DLG Trophy!
**Official Backyard Winterfest Virtual Events are on DEC. 26th.
**PICK-UPS ON DEC. 17th (Buffalo), 18th (Rochester), & 19th (Geneva)
*We are proud to purchase all beer directly from the breweries in order to support the craft beer industry.
*Please follow state guidelines and suggestions on the gathering sizes in your area. Your safety and health come first!
HOW IT WORKS:
1. Purchase a ticket to the DLG Backyard Winterfest to reserve your full mixed pack of seasonal winter brews (and other goodies!)
A. Select your desired pick up day/time slot (This will ensure social distance rules are followed)
2. Pick-up your pack on your scheduled pick-up day. Please Bring:
A. Your printed ticket
B. Your ID
C. A mask- please wear a mask during pick-up
NOTE: COME INTO THE BREWERY TO BUILD YOUR PACK! This process is different than our original event, the 1st ever NYS virtual brewfest, the DLG Backyard Brewfest. Due to the weather conditions in December, we will not have a drive-thru. You will build your pack by picking 1 beer from each brewery, your swag, and goodies INSIDE the brewery of your pick-up location choice.
3. Take home your DLG Backyard Winterfest Pack!!
A. Enjoy with your family and friends during the holidays or gift it! Participate in virtual events including tasting along with some of the brewers themselves, and more on Dec. 26th!
EXCLUSIVE ACCESS to Virtual Events Include (More to be added):
3:00pm Welcome Video by DLG's CEO Kelly G.
3:10pm Music By (TBA)
3:15pm "Taste with Gun Hill's Brewer" - (Announcement of Nationwide Collab Beer)
3:45pm "Taste with ROC Brewing's Owner"
4:15pm "Taste with Rising Storm's Owner and Brewer"
COMMERCIAL BREAK - presented by Cap'n Hoppy
4:45pm "The Life of a Craft Beer Sales Rep." w/ Five Borough Brewing's Lead Salesman
5:15pm "Taste with Big aLICe's Founder, Owner, and Former Head" & "Big aLICe's First Look"- A virtual tour of their new brewery in the Finger Lakes
5:45pm "Taste with Moralis Brewing's Power Couple"- Co-Owner Gretched Griener & Brewmaster/Co-Owner Paul Griener
COMMERCIAL BREAK - presented by Cap'n Hoppy
6:15pm "Talk with Celeste Beatty" -The 1st black female to own a brewery in the USA- Harlem Brewing Company
6:45pm DLG's "Beer Reviews Unfiltered" - A homage to Jimmy Kimmel's "Mean Tweets" created by The Farrell Films
7:15pm "Learn How to Identify Hops with Female Founders Margaux & Anna of Big Red Brewing". -Cornell University's graduate program
7:45pm "Learn how to Create Beer Cocktails with Shelby Stange"- from Independent Brewing Company
8:00pm Statewide Cheers
"THANK YOU" Video
*Schedule is subject to change
**If you can't make it to the Live events you will be able to view the events at a later date
***You will receive an email with a link after check out to EXCLUSIVELY join the virtual events. You will need the first 10 numbers of your order number to join. (Don't worry, you will be able to view the event at a later date as well.)
*If you would like to have someone pick-up your DLG Backyard Winterfest package for you please email kelly@drinklikeagirl5k.com with your order number in the subject line followed by "new pickup person". Give the name of the person picking up in the body of the email- we will ask for their ID and your order number to verify on location.
*We encourage people to use a cash exchange app to limit the number of emails. There is no limit on how many packs one person can pick-up.
*As slots fill-up--> if you have issues with the slots left please email kelly@drinklikeagirl5k.com.
*See other DLG Backyard Winterfest Event's purchasing options on our Eventbrite page for Thursday 12/17 BUFFALO- Saturday 12/19 GENEVA-& NYS Shipping Option Ticket
BREWERIES PARTICIPATING:
1. Upstate Brewing - Egg Nog Roasted Brown Ale & X-Mas Common Sense Ale (you get 1 of 2) (FINGER LAKES)-SMALL BATCH W/ LIMITED DISTRO.
2. Resurgence- Cherry Berry Sour (BUFFALO)-LIMITED RELEASE
3. War Horse- Attack of the 50ft Boss- Barley Wine (Finger Lakes)- LIMITED RELEASE
4. Stoneyard- Snicker Doodle Custard Creme Ale (ROC)- SEASONAL RELEASE
5. Captain Lawrence- Double Pull- Expresso Imperial Stout- (Westchester)- LTD. RELEASE
6. Gun Hill- Puerto Rockin' Noggin Coquito Stout- Imperial & Curtain Up Beer- NEIPA (BX)- NOT AVAIL. in UPSTATE (You get 1 of 2)
7. Scale House- Peanut Butter Stout (FINGER LAKES)-NOT IN STORES
8. ROC Brewing- Black is Beautiful Stout- Imperial & Unicorn Mafia- (ROC)- LIMITED RELEASE (You get 1 of 2)
9. Rising Storm- I Got 5 On It- NEIPA (Finger Lakes)- TAPROOM ONLY RELEASE
10. Five Boroughs- Winter IPA & Tiny Juicy Session IPA (BK)- NOT AVAIL. in UPSTATE (You get 1 of 2)
11. Big aLICe- Autumn Rye (Queens)- NOT AVAIL. in UPSTATE
12. Beer Tree- Neapolitan Shake – Imperial Milkshake stout collab w/ Mortalis (Binghamton) - LIMITED SMALL BATCH
13. 12 Gates- Fire Emoji NEIPA (Buffalo)- SMALL BATCH
14. Mortalis Brewing- TBA (FINGER LAKES)
15. Abandon Brewing- Reckless Abandon DBL IPA (Finger Lakes)- Small Batch
*Beers are subject to change and/or can be added to any single brewery if ticket sales surpass the estimated amount and the brewery needs to add a style to full fill the order.
The image below is the pack from the DLG Backyard Brewfest. The DLG X Curtain Up pack will have 15 different Curtain Up limited releases. See list above for current breweries and brews.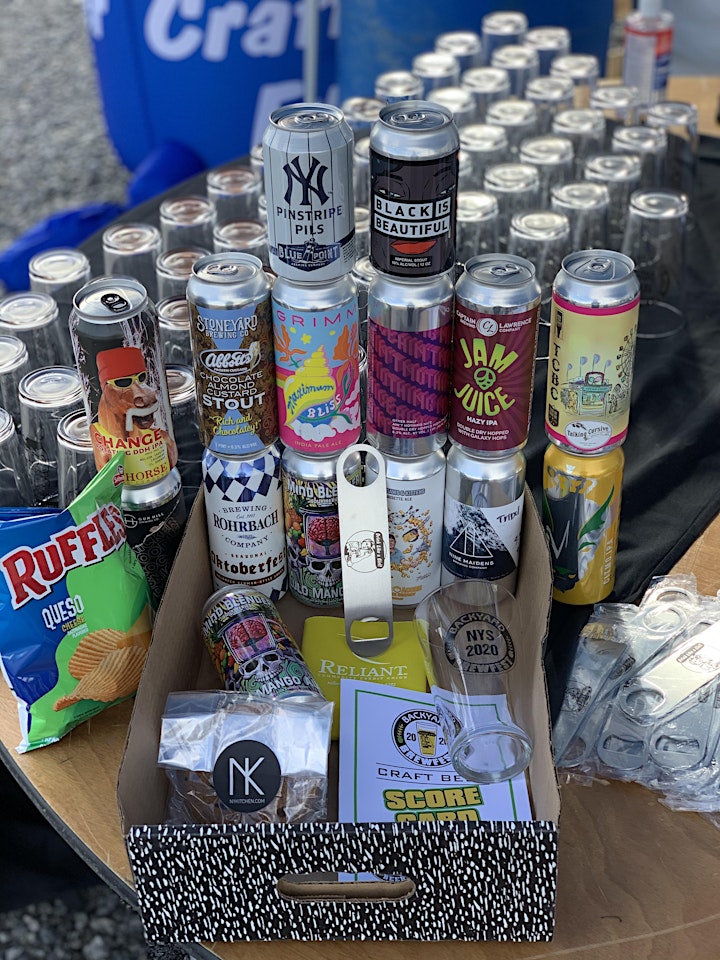 OFFICIAL DLG BACKYARD WINTERFEST & DLG GEAR for SALE...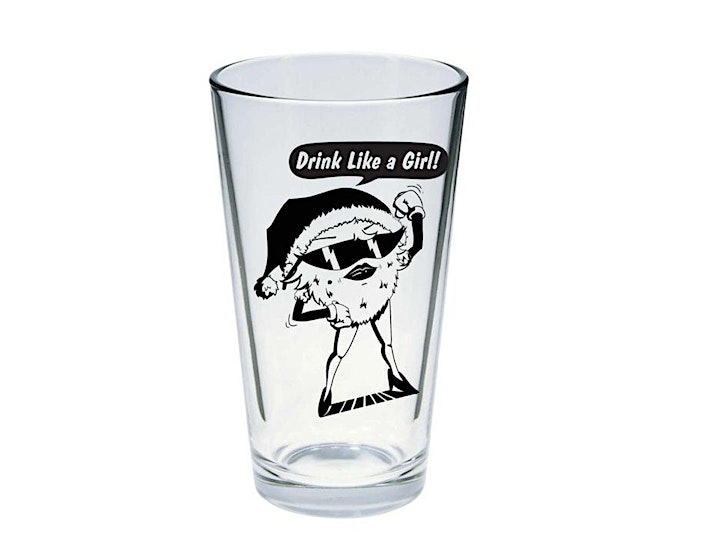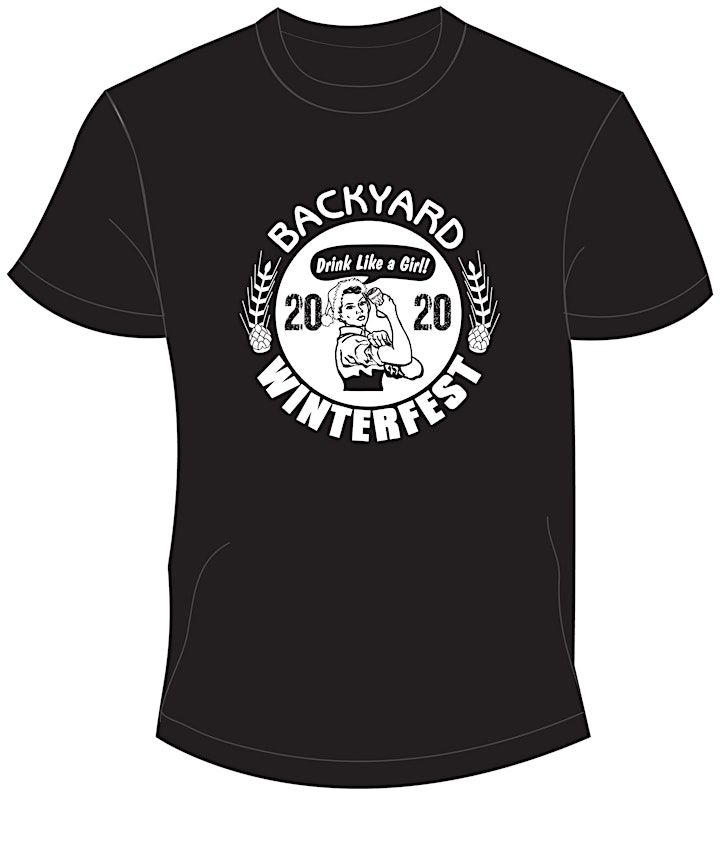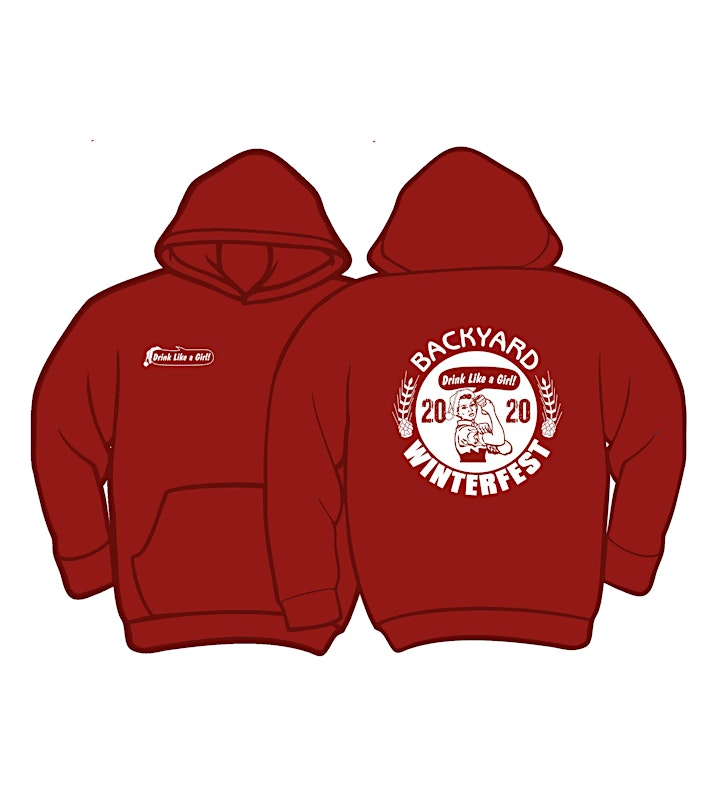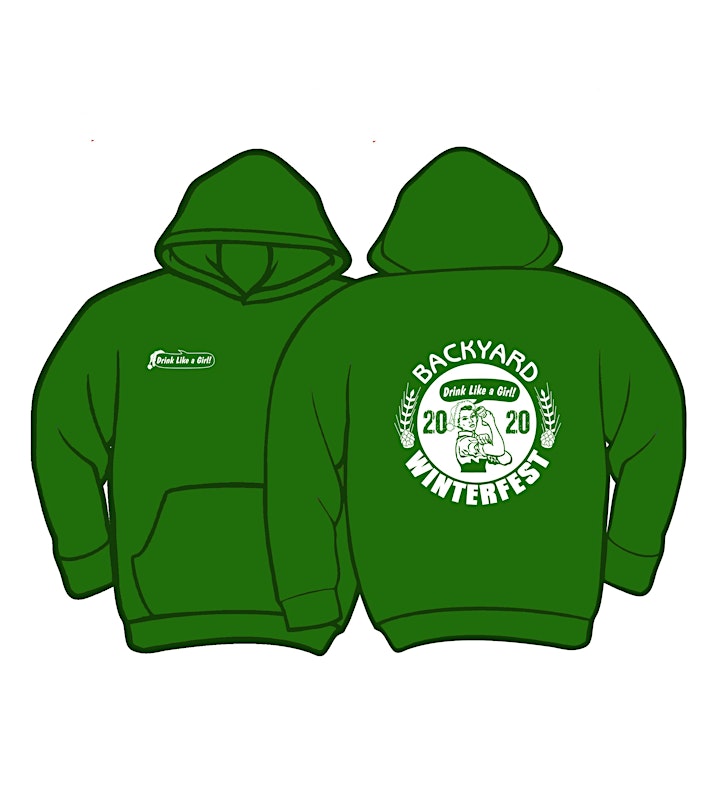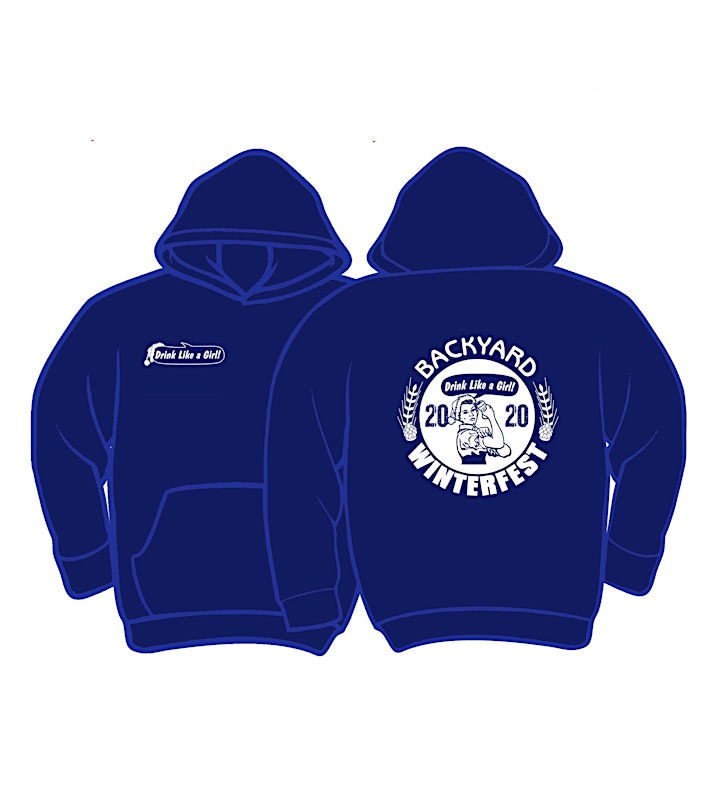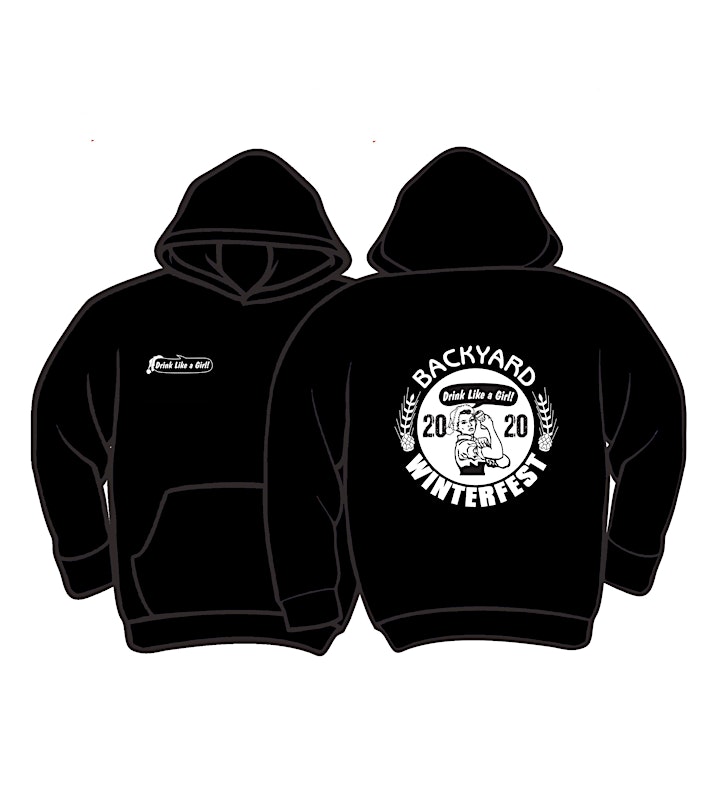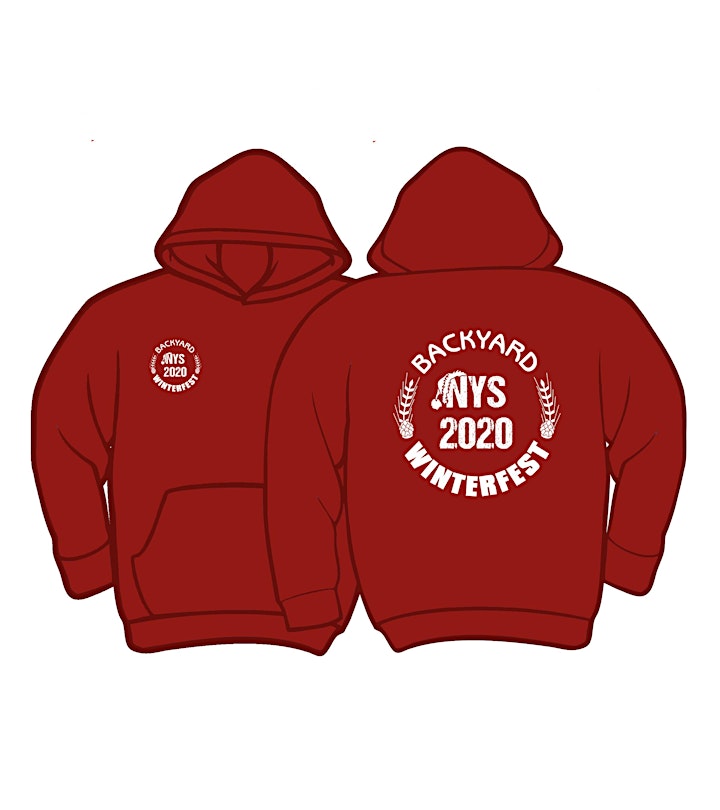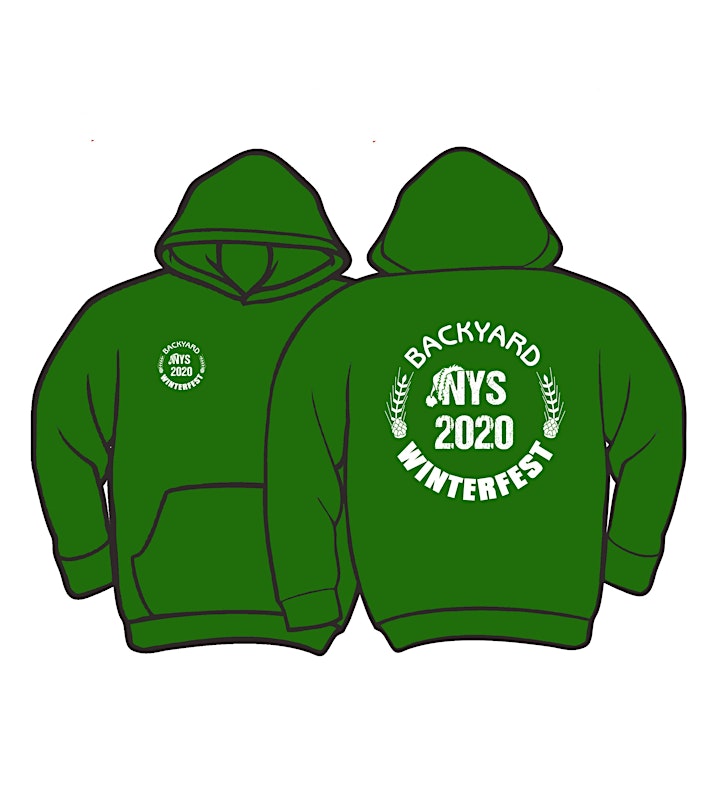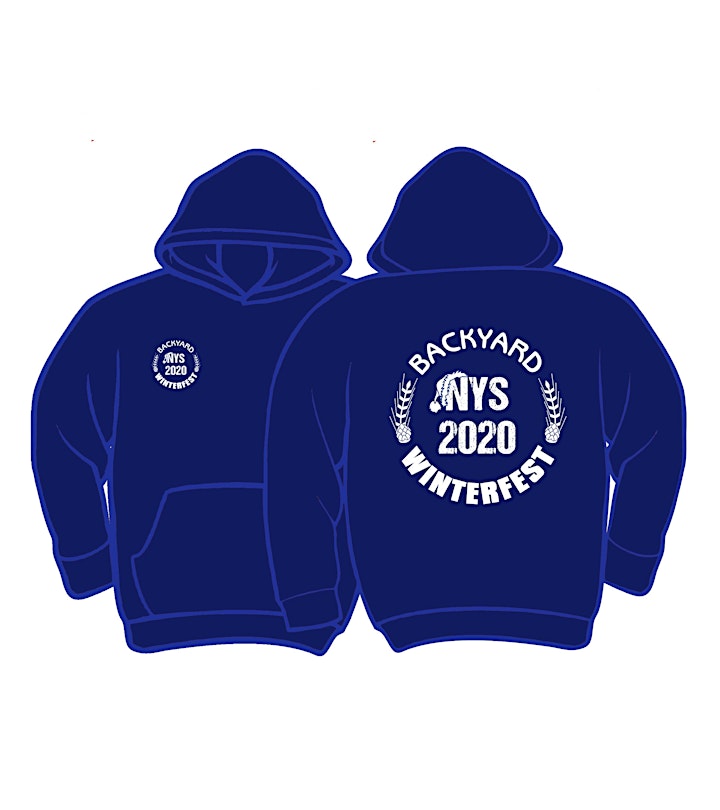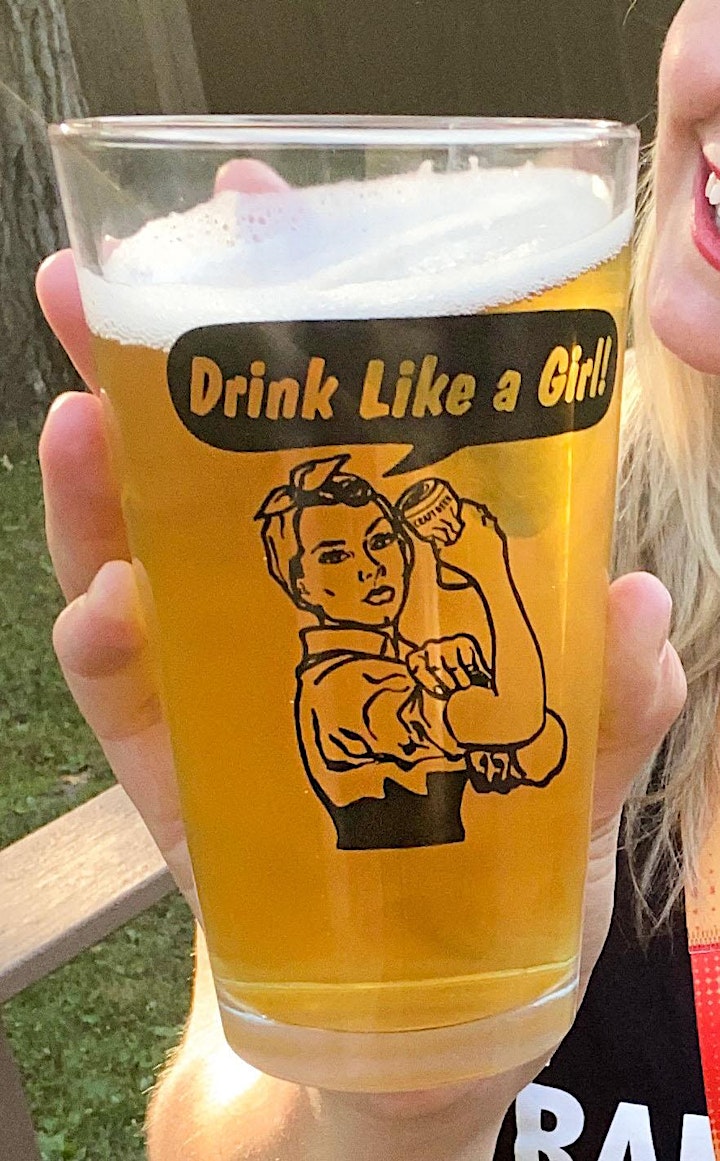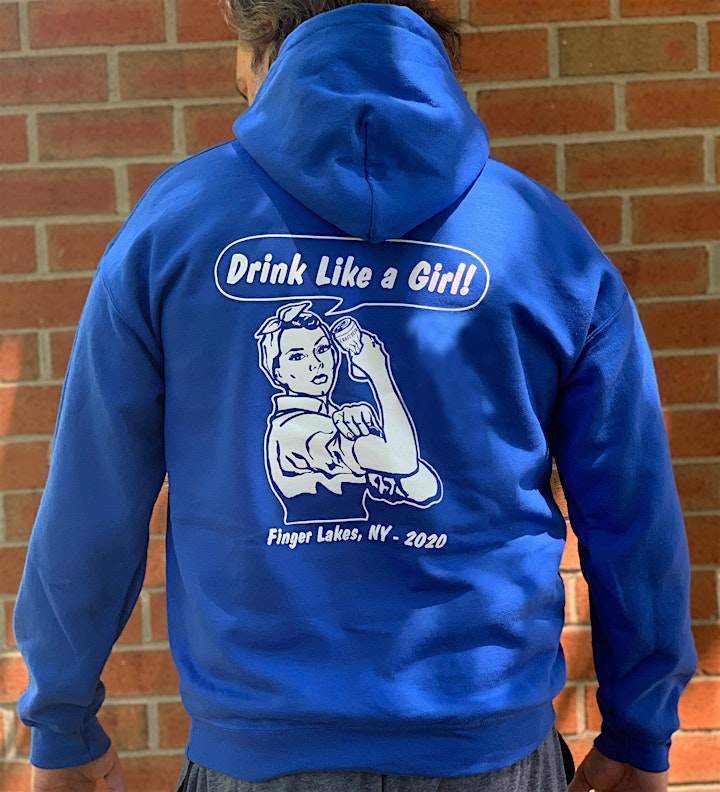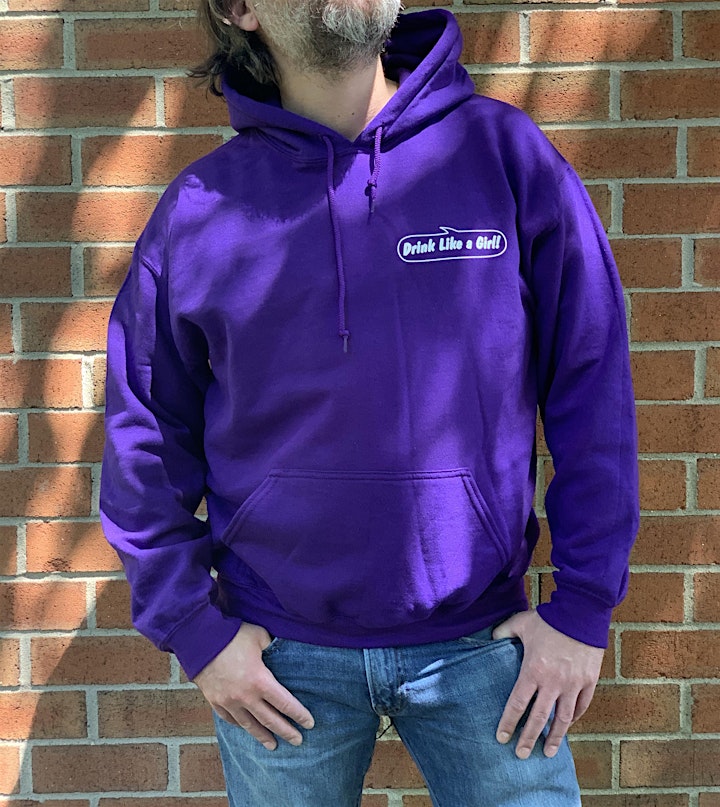 MORE COLORS AVAILABLE. TO PURCHASE GEAR ONLY GO TO- www.drinklikeagirl5k.com/merchandise
Organizer of DLG Backyard Winterfest (Rochester, NY)