Description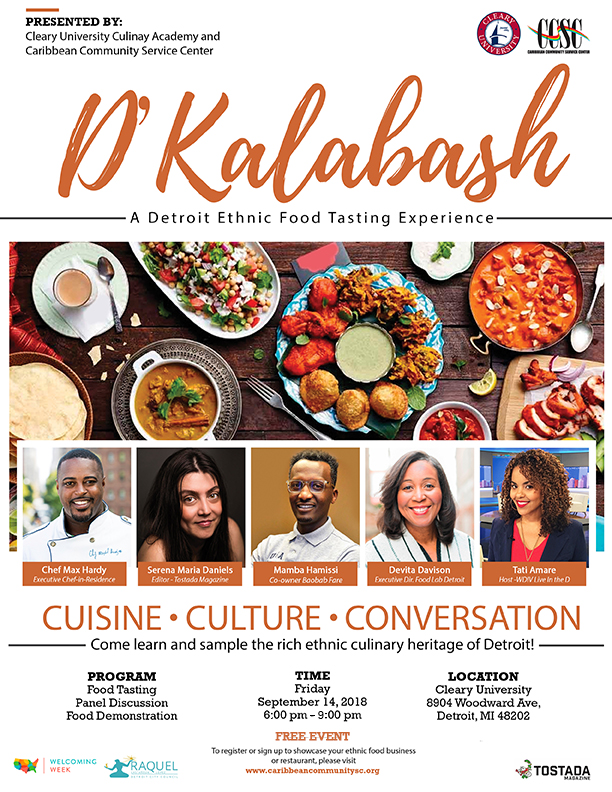 Come and savor the many tastes of Detroit's ethnic cuisines. The tempting aromas of Caribbean, Latin-American, African, Asian and European cuisine and so many other foods, promise a culinary and cultural experience. Our hope is to provide an opportunity for community members come together to prepare and promote the foods of their heritage while building cross-cultural connection with Detroiters from across Southeast Michigan.
INTERESTED IN SHOWCASING YOUR ETHIC FOOD BUSINESS OR RESTAURANT AT THE EVENT?
VISIT US @ WWW.DKALABASH.ORG.