Description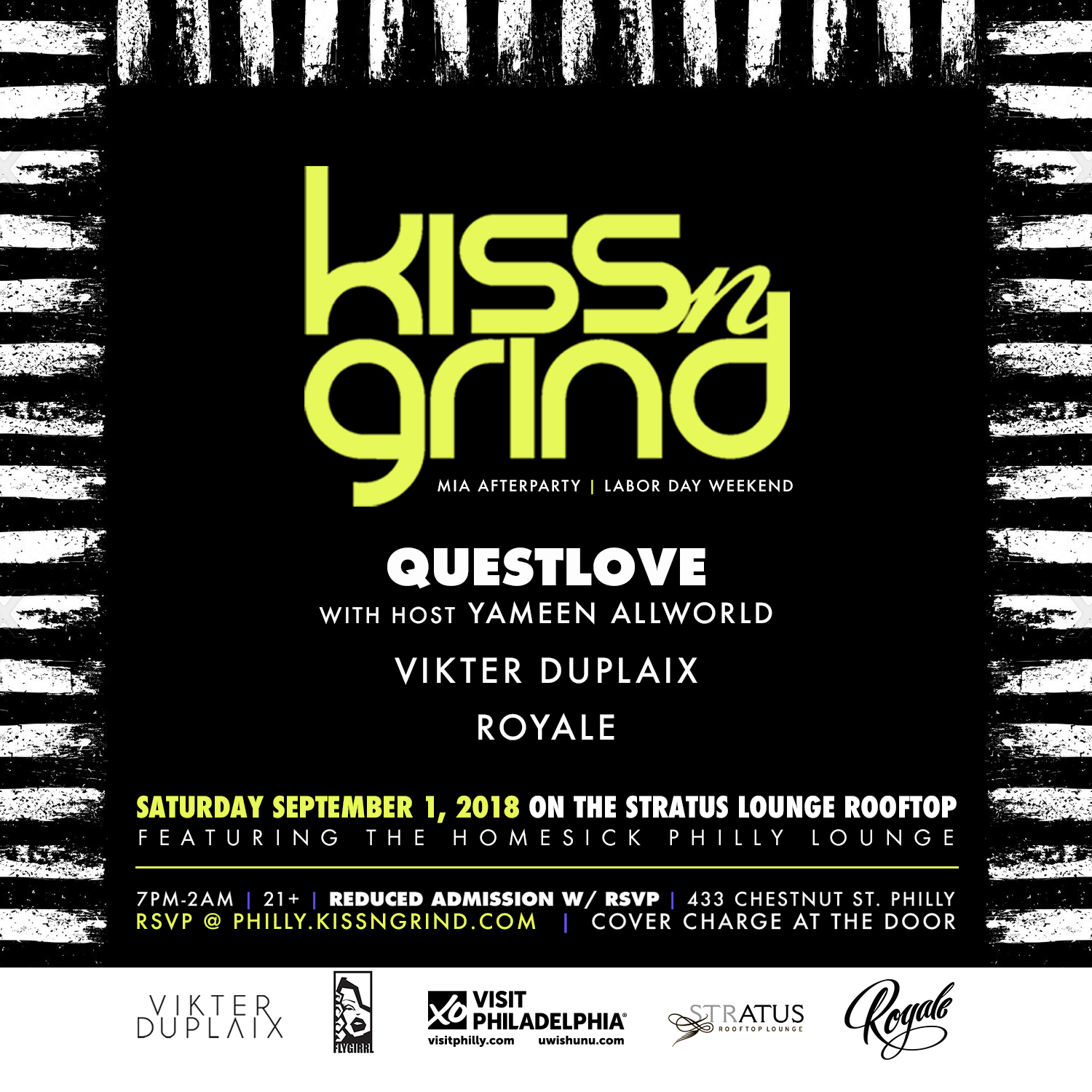 Kiss n' Grind is back in Philly for another amazing night on The Stratus Lounge Rooftop! In June, Vikter Duplaix and Flygirrl produced KnG for The Roots Picnic Afterparty and it was legendary. Questlove, Vikter Dupliax, Rich Medina, Dave Chappelle, TI, Busta Rhymes, 9th Wonder, Tessa Thompson, Brandy and more. It was classic.
Join us for another classic KnG night under the stars on Saturday September 1, 2018 for Kiss n' Grind: The Made In America Afterparty with DJ Questlove and host Yameen Allworld with Vikter Duplaix and Royale.
You can also check out the Homesick Philly lounge! Visit Philadelphia is bringing a taste of our city to the rooftop for some fun. Come see what they have in store!
Doors open at 9pm, food served until 11pm.
Botttle service is available by emailing lauren.mayers@stratuslounge.com.
Your RSVP allows you to enter for $10 until 11pm.
#KissnGrindPhilly
www.kissngrind.com
#Flygirrl
www.flygirrl.com
Sponsored by Visit Philly
www.visitphilly.com
#VisitPhilly #HomesickPhilly