Description
Graduation Festivities
Dewayne Lamont Tomlin Jr.
"DJ"
Fort Dorchester
High School
"Home of the Patriots!"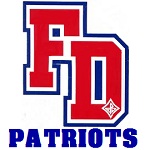 Saturday, May 25, 2019
Time: 9:00 am
We anticipate this to be over about 11:00 am
Place: North Charleston Coliseum
5001 Coliseum Dr.
North Charleston, SC 29418
Purses/Handbags/Backpacks à This coliseum has a no purse or bag rule. You are only allowed to have the Clear Stadium bags in this place.
Parking à There will be limited parking as they have construction going on during this time. There will no parking allowed at the outlet or the plaza right across from the Coliseum. Towing will be enforced. I know that parking is available I believe on the other side (Performing Arts side) I believe it is $5 per car.