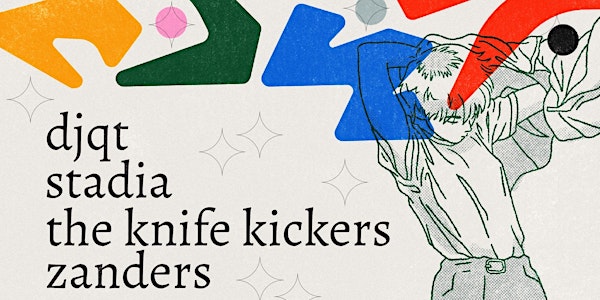 DJqt, Stadia, The Knife Kickers, and Zanders
UNDER 21 WITH PARENT OR LEGAL GUARDIAN
Lyin's Den Productions sets up a banger of a local showcase!
When and where
Location
The State House 310 State St New Haven, CT 06510
About this event
3 hours

UNDER 21 WITH PARENT OR LEGAL GUARDIAN

Mobile eTicket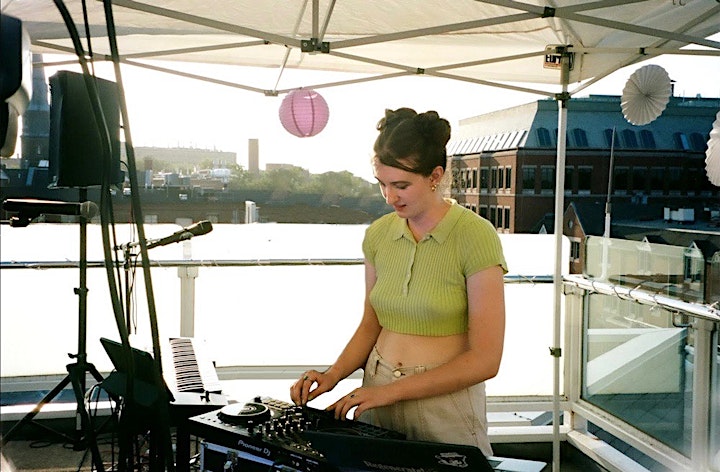 djqt
Based out of New Haven, Connecticut, djqt is the alter ego of Zoe Jensen, a producer, DJ, drummer, floutist, triple Earth sign femme. She is inspired by growing up on her mom's disco albums, dad's fringe punk bands, jazz, London hip-hop, experimental drummers, and music you scream to with your friends. Her first major DJ influences started with SOPHIE and the PC Music collective, and now includes BAMBIII, Logic1000, and Bearcat.
She learned how to DJ in Cannes, France, where a local remixer taught her how to spin, despite her mediocre French. She kicked off her career in Cannes, and then booked gigs in the States. Her first US gig was at the NYC collective space Retrograde, where many of the members now run ZINE FEST NYC and take part in Nowadays programming.
She began recording sets while a junior transfer student at the University of Connecticut, and played across local UConn music venues. She regularly DJ's their events across the state. In August 2021, she began a monthly residence at Conspiracy Bar in Middletown, CT. She has played at the Ely Center of Contemporary Art, The Local of Parkville Market, the rooftop of New Haven Arts, and your local dank basement.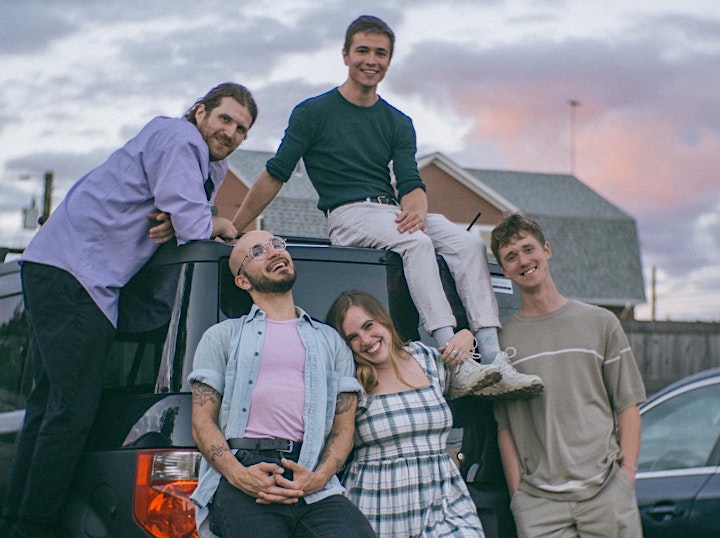 Stadia
Stadia is the musical project of Dylan Healy. Nylon strings and laser beams coat his songs and stories. In March of 2020, he debuted "Mood Ring," a five-track trance that meditates on beauty in the mundane, passing thoughts and unforgettable conversations, memories and keepsakes. A through line across his lyrics is the exploration of the versions of ourselves we experience in dreams, in Dungeons & Dragons campaigns, and in otherworldly fantasies.
"Moss Moment" is Stadia's sequel, released in August of 2022. His second five-track EP synthesizes nature, poetry and the collaborative spirit of friendship and shared intuition. The songs explore tenderness and intimacy, reincarnation and presence, while weaving in ambient field recordings and Stadia's most lush arrangements to date. In the studio and on stage, he's joined by Jack Riley (Niamh), Dave Bugnacki (Racktom), Ashly LaRosa (Figurine) and Daniel Carr (Greetings...).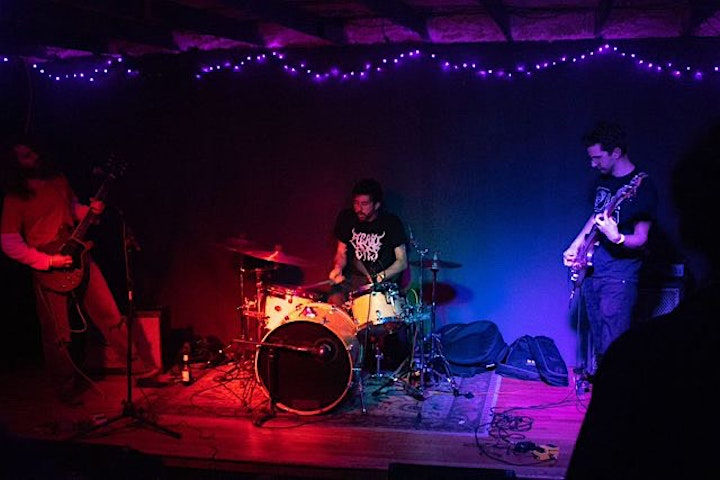 The Knife Kickers
Rock band from CT.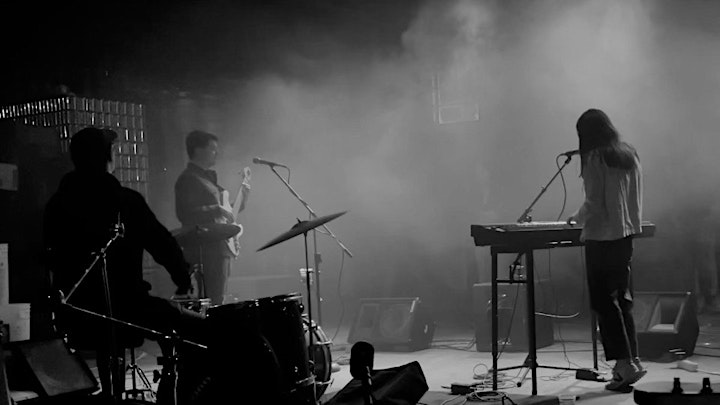 Zanders
Zanders has a pronounced musical theater proclivity within an indie, piano-pop sensibility. Honest lyrics, colorful harmonies, and varying forms amplify CT/NY-based three-piece Zanders' distinct sound. Members Kevin O'Donnell (bass), Nick Charlton (drums), and Alex Saraceno (piano, lead vocals) continue to develop this sound, which can be heard on Zanders' third and most recent album, released in conjunction with Funnybone Records, Concentration Sixty-Four.