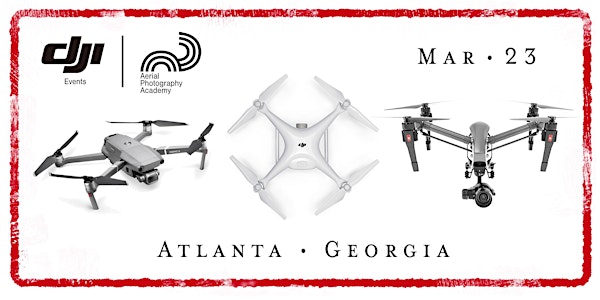 DJI Drone Photo Academy – Atlanta, GA
When and where
Location
DoubleTree Suites by Hilton Hotel Atlanta Marietta 2055 South Park Place Atlanta, GA 30339
Description
This Day will Change Your Drone Experience Forever. We Promise.
You found the right class!
We are the original DJI Aerial Photography Academy. We'll make your drone photography simple, fun, & profitable.
Get inspired & grow your business. This is a rapid-paced, full-day class built for you. Learn to create top quality, compelling, marketable drone photographs under the guidance of the world's most experienced drone photography instructors.
This class is for you because:
You are a drone owner looking to create the highest quality aerial photographs, and explore an additional source of income.

You are a photographer who wants to add aerial photography to your professional services.

You are a realtor, inspector, contractor, emergency responder, artist, civil engineer, insurance adjuster, farmer, developer, or journalist, surveyor... wanting to make your job safe and more efficient.

You are confused by the rules, the equipment, costs, the drone operation. You want the facts.

You are retired and looking for an amazing hobby that can generate side-income and keep your spouse happy.
Expert drone photographers Randy Braun & Stacy Garlington come from DJI global headquarters as the only authorized instructors to share their expertise during this fun five-hour, tag-team presentation.
---
If you want something you have not yet achieved, now is the time to schedule it; make it real.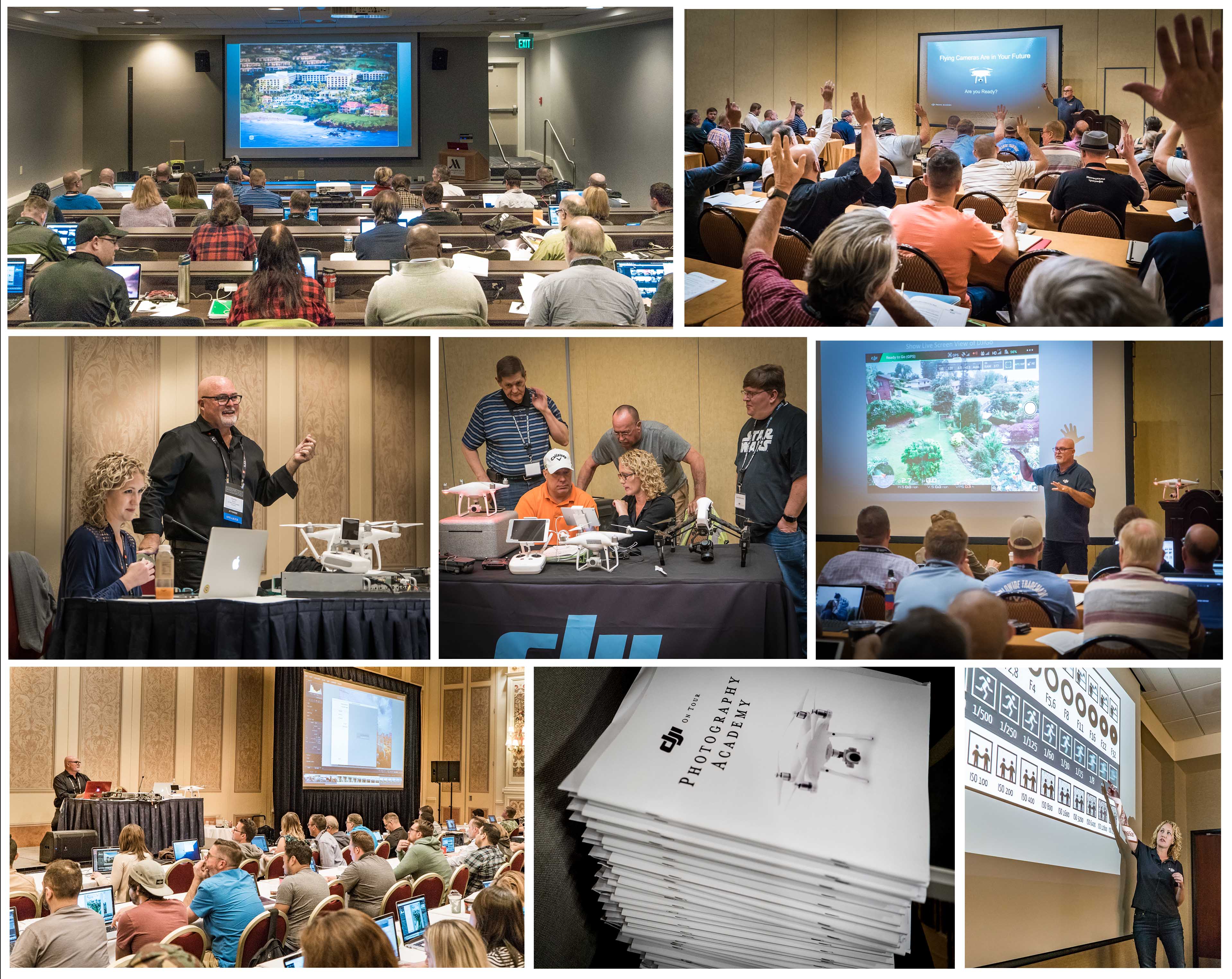 Interested? You will also receive:
Five exciting hours of priceless insight from truly experienced drone photography instructors (not YouTube wanna-be's.)
Tips & tricks to accelerate your skills by months or years, in your pursuit of quality aerial photography.
Business guidance from drone industry experts who led the Aerial Still-Photography Development Team in DJI corporate headquarters.
Face-to-face question/answer time with instructors in a small class environment.
Post-processing instruction/demonstration with Adobe Lightroom Classic, the industry standard.
High-value drone product and service coupons that will easily recover your registration fee, and a lot more.
An excellent opportunity to make connections with fellow drone operators in your own home-town.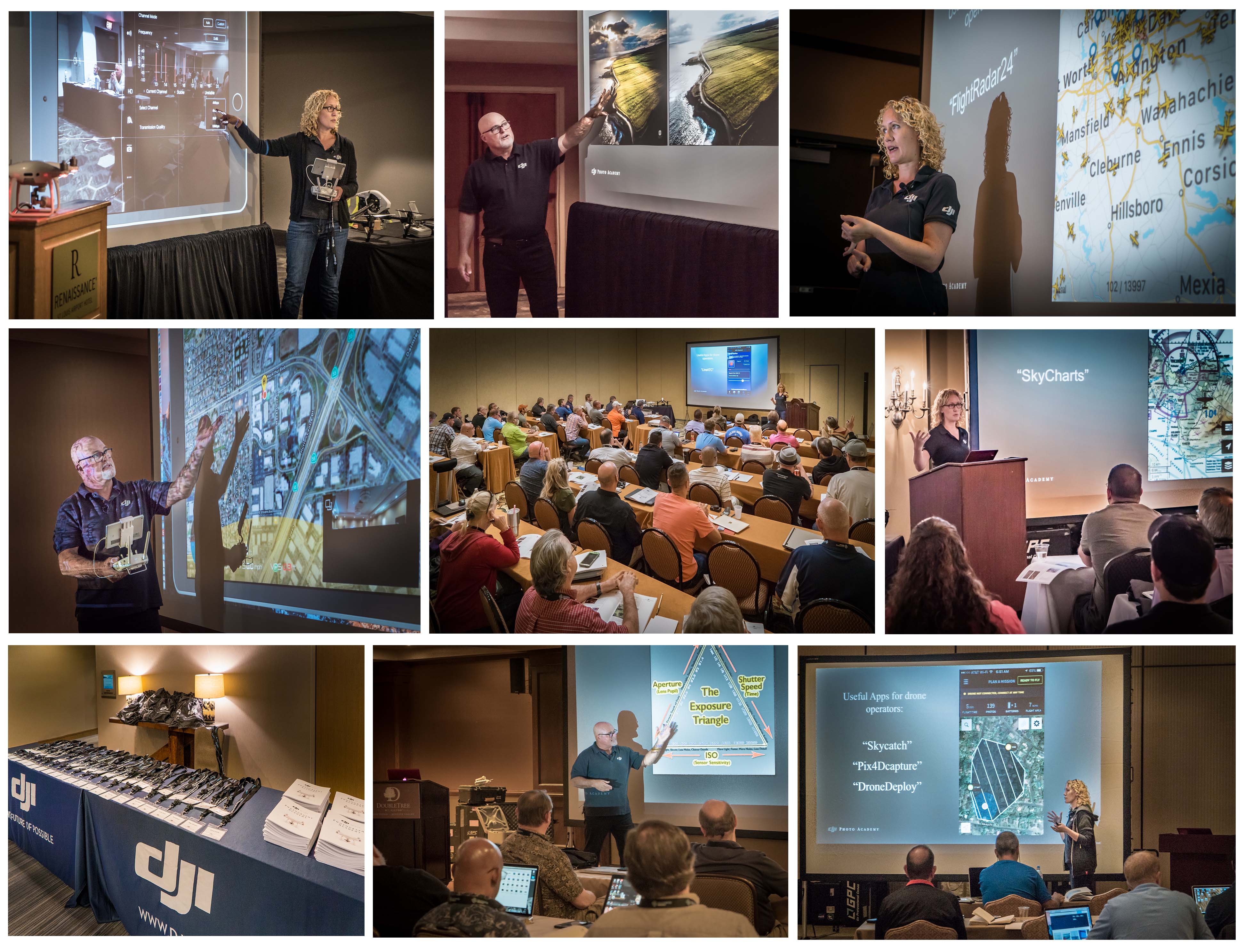 Questions?
Is there a minimum age to attend? This event is open to anyone 18 years of age and older. Under 18 must be accompanied by an adult who is also registered.
What room is the class held at the Hotel? Pinot Noir Ballroom Link to the hotel HERE.
What can I bring to the event? We will present you with a 64-page class workbook upon arrival. We encourage you to bring a laptop computer if you wish to follow along with post-processing in using Adobe Lightroom. (Tablets are not guaranteed to have the full functionality of Adobe Lightroom Classic.) Sample photos will be provided to you prior to the event. You may also bring your day-pack and store it under your table.
May I contact the instructors with any questions? Please do! Email is best at randy-stacy@djiphotoacademy.com
Refund Policy - You may apply for a full refund up to 72 hours (3 full days) before the 10 a.m. start of the event. If you are unable to make it because of a last-minute conflict, you are invited to either transfer your ticket to a friend, or attend another of our scheduled classes during the next 365 days following this event. We are strict with this 72 hours policy and are unable to make any exceptions.
Lunch break? There will be one full hour lunch break, on your own, at about 12:30 pm.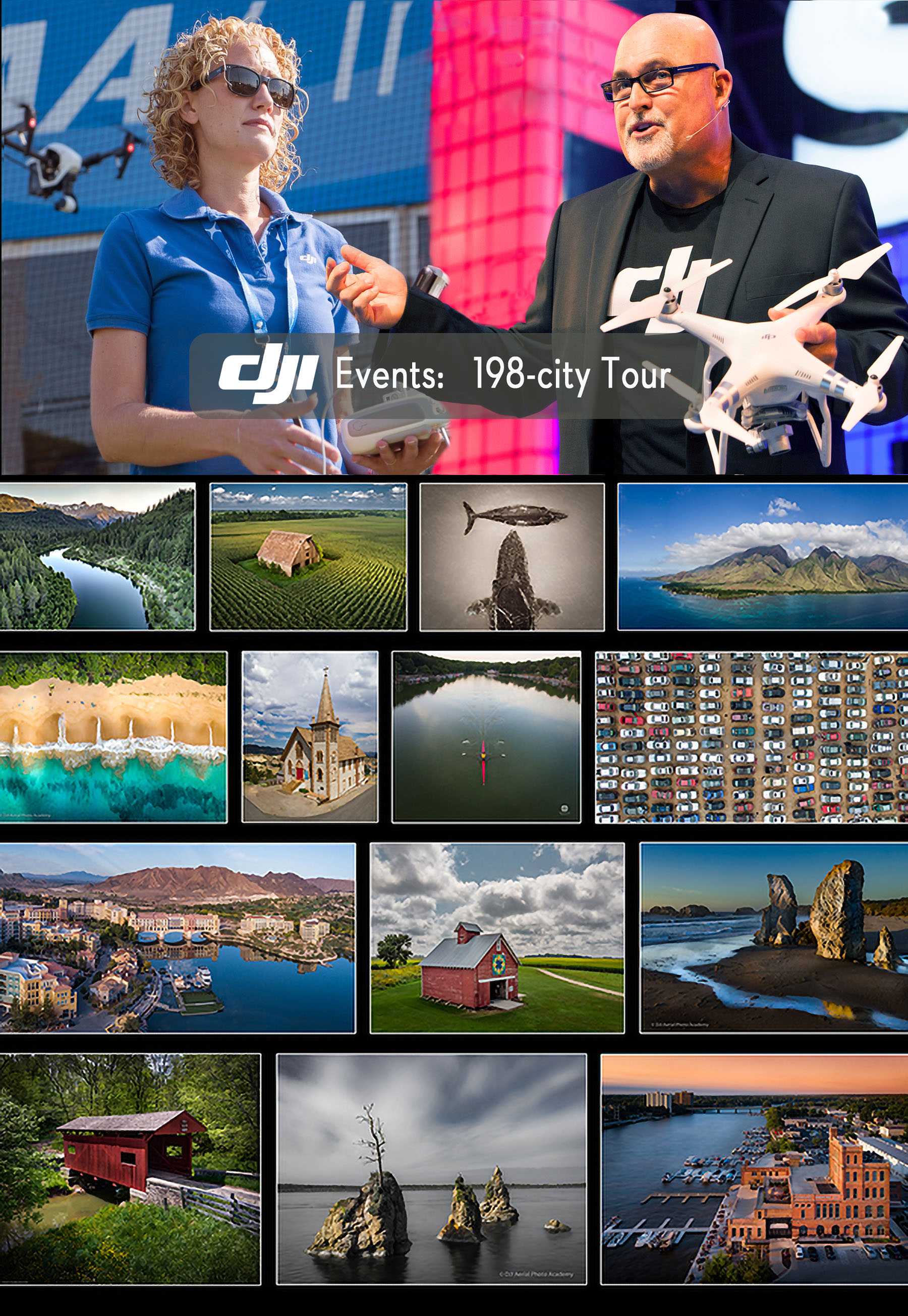 Special thanks to our event sponsors: DJI, Adobe Systems, Drone Deploy, Multicopter Warehouse, Remote Pilot 101, GoProfessional Cases, The Drone Flight School, Skylum Software, and Moment Mavic filters. We use their products and services passionately during our 198-city North America tour!
Don't hesitate. Seating is limited to 45 at this event. Complete info is on our website: www.DJIPhotoAcademy.com. Make it happen.