DJI Aerial Photo Academy – on Tour in Memphis, TN!
Description
DJI Aerial Photography Academy is designed to teach valuable skills and industry secrets to attendees who wish to create top quality, compelling, marketable aerial photographs using small drones. Expert instructors Randy Braun & Stacy Garlington come from DJI global headquarters to share their expertise during an intensive yet fun six-hour class classroom presentation. This class is for you if:
You are a drone enthusiast looking to create the highest quality aerial photographs.

You are a still photographer who wants to add aerial photography to your professional offerings.

You are a realtor, home inspector, contractor, other self-employed wanting to make your job more efficient.

You are searching for additional sources of income while chasing your passion for flying drones!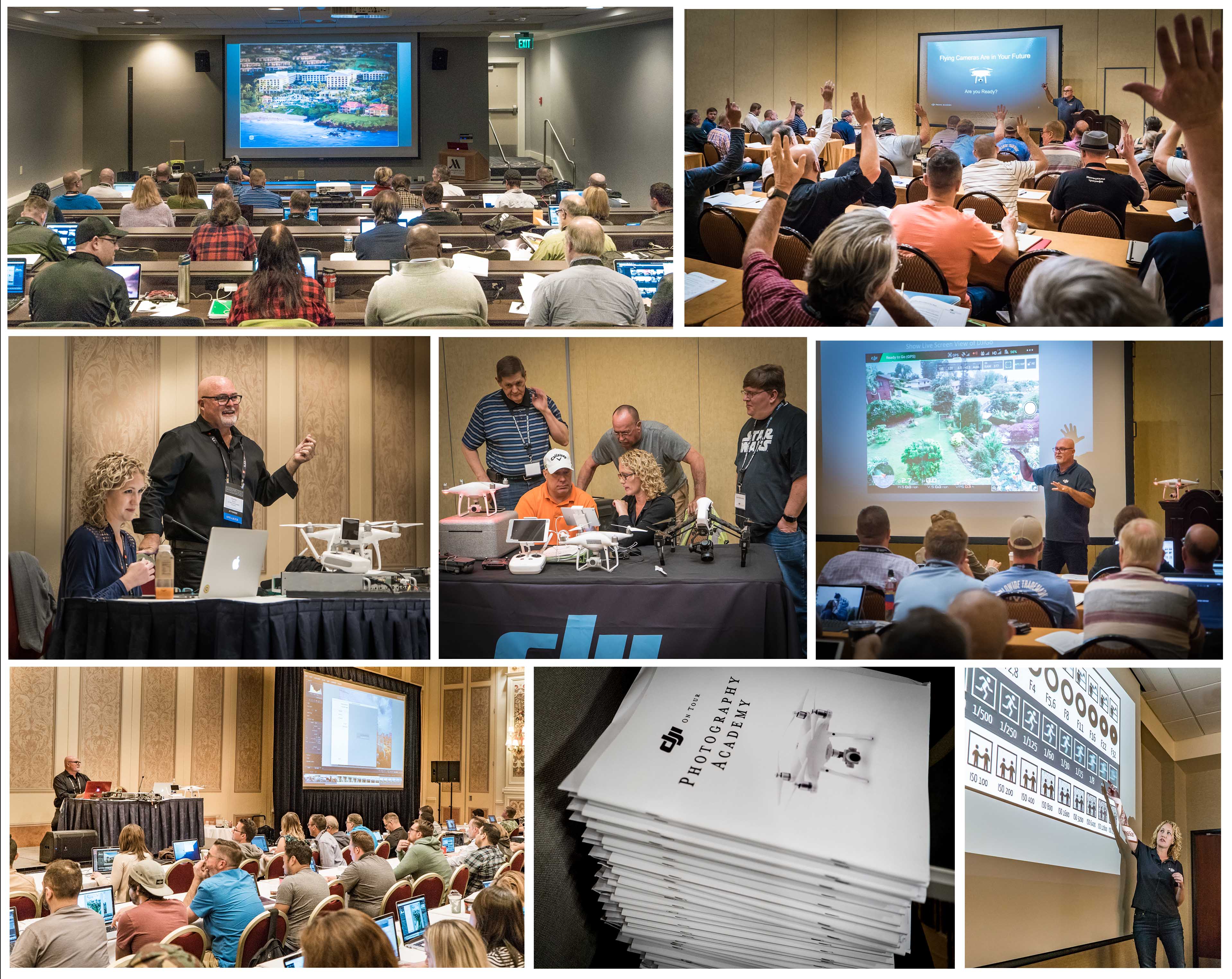 You are guaranteed to walk away with a high level of proficiency that will put you years ahead in aerial drone photography. You will also gain insite about where to find drone job listings and how to best apply drones to your existing set of skills.
Near the end of the day, we will spend ninety minutes processing aerial images with Adobe Lightroom Classic. For the best educational experience, please consider downloading the free 7-day trial to your laptop and becoming familiar with this easy-to-use photo processing software.
For a current class syllabus and more information, visit www.DJIPhotoAcademy.com!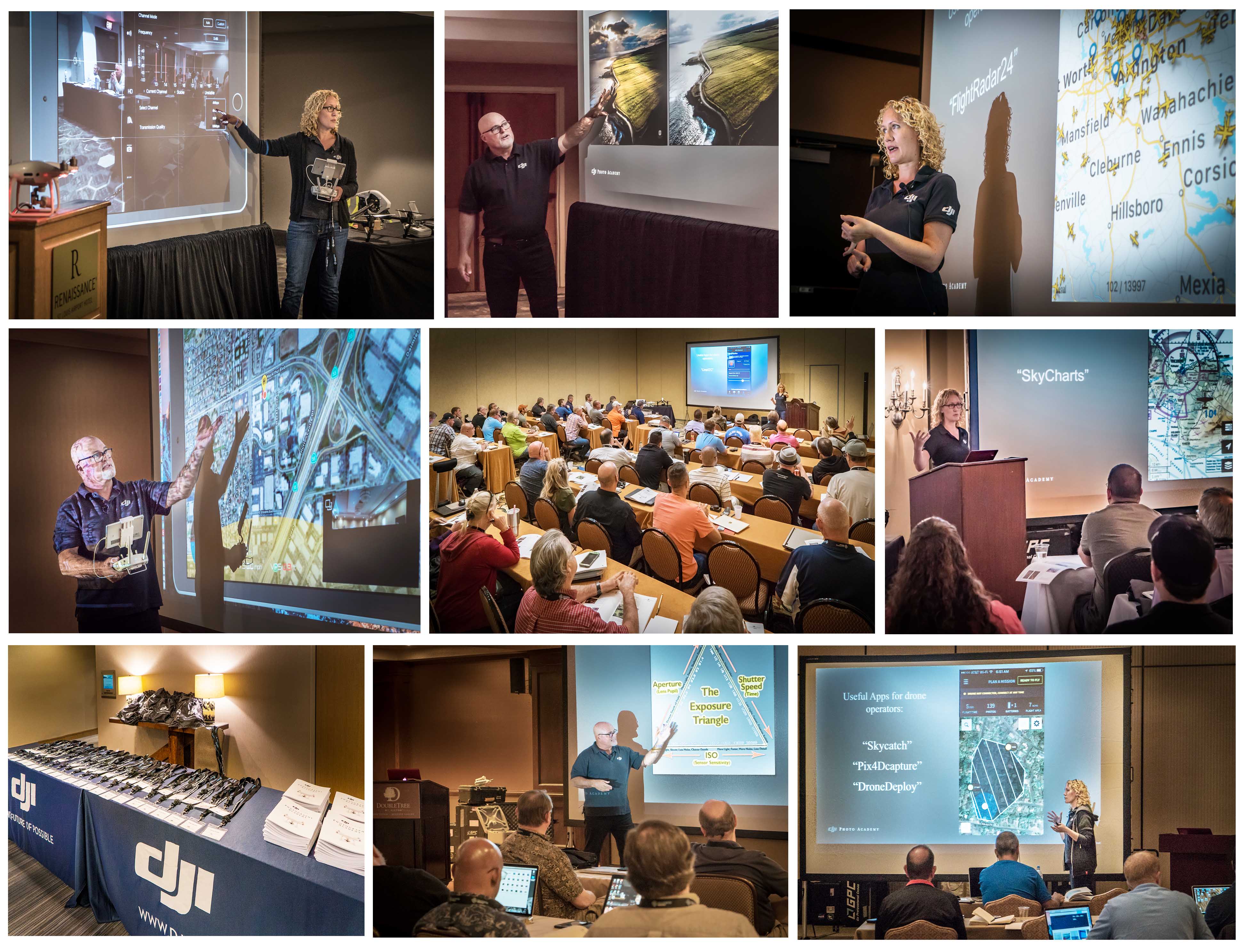 FAQs
Are minimum age requirements to enter the event?
This event is open to anyone 18 years of age and older.
What room is the class held in at the Hotel?
Ballroom "A" – Here is the website link for location.
What can I bring to the event?
We will give you a 64-page class workbook upon arrival. There is space for personal note-taking in the book. We encourage you to bring a laptop computer or tablet so you can follow along post-processing in using Adobe Lightroom. (Tablets are not guaranteed to have the full functionality of Adobe Lightroom.) Sample photos will be provided prior, or at the event. Electrical power is likely to be provided, but will not guaranteed. The room will be set-up classroom style with tables and chairs. You may bring your day-pack and store it next to you under the table.
May I contact the organizer with any questions?
Absolutely! Email is best at randy-stacy@djiphotoacademy.com
What's the refund policy?
You may apply for a full refund up to 72 hours (3 full days) before the start of the event. If you are unable to make it because of a last-minute conflict, you may either transfer your ticket to a friend, or attand another one of our scheduled classes in the future.
What about lunch?
Lunch is on your own. There will be one full hour lunch break. There is typically at least one restaurant at the hotels we book, and additional restaurants nearby.
Should I bring a drone?
No, we will not be flying at this event. We will focus our attention on drone photography methods, techniques, processing methods and business skills.
What should I wear?
Comfort clothing! Maybe a jacket in case the room gets cold.

Special thanks to our event sponsors: DJI, Adobe Systems, Drone Deploy, Multicopter Warehouse, GoProfessional Cases, and Professional Photographers of America, The Drone Flight School, Macphun Software, and Triple Scoop Music. We use their products and services passionately.
For additional information, visit www.DJIPhotoAcademy.com.