About this Event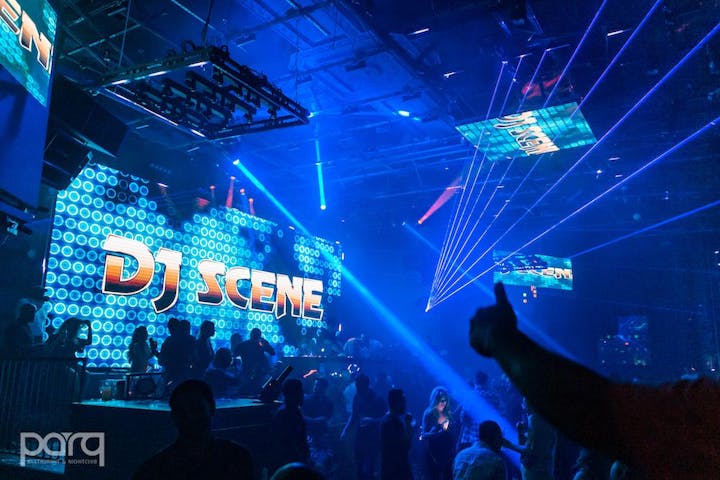 Hailing from Las Vegas, DJ Scene one of the most prolific touring DJs in the United States. He has a number of records released thru Fool's Gold, Sup Girl, Audiophile and has performed alongside a long list of artists including Calvin Harris, Drake, Tiesto, DJ AM, Diplo, Nas, and countless others. Scene's high energy, seamless transitions, and unique production have made him an international name and a crowd favorite everywhere he travels.
While it's easy to peg deejays into certain categories: The scratch-happy battle types, the commercially-minded radio guys, the shaman leading his flock at the club with a steady barrage of anthems. Scene is the rare DJ who has done all of the above, as well as produce his own music just as adeptly as spinning someone else's. The Seattle-bred musician has spent most of his time mastering every facet of deejaying. With residencies at some of the top clubs across the nation, a popular podcast series, a weekly radio show and a string of classic mixes under his belt, Scene has become one of the most sought-after deejays today.
Guest must arrive by 11:30pm for guaranteed entry. Failure to do so may result in loss of reservation and ticket will not be refunded.
* Guest is required to bring a printed copy of the scannable ticket (or a scannable ticket on their mobile device) and e-mail confirmation along with the credit card that the ticket was purchased with, in order to gain entry to the venue.
* Guest must be at least 21 years of age and present a valid government issued photo ID at the door. Copies, paper, or photographs of IDs will not be accepted. U.S. residents must bring state or federal issued ID; Non-U.S. residents must bring a valid passport or global entry card.
* Tickets are non-transferrable and may not be exchanged. LOST, STOLEN, ALTERED OR DESTROYED TICKETS WILL NOT BE REPLACED, REFUNDED OR EXCHANGED FOR ANY REASON. TICKETS HAVE NO CASH VALUE.
* DJ and event subject to change without notice.
* All ticket sales are final and nonrefundable. Venue is not responsible for talent cancellations or closures due to inclement weather or other unavoidable events. Tickets are non-refundable.
* Venue reserves the right to delay or deny access into venue due to capacity restrictions.
* Guest must comply with all venue dress code requirements. Appropriate dress is required and strictly enforced. No athletic gear of any kind including flip flops, tennis shoes, shorts, hats, etc. No chains, offensive prints, torn/cut-off or baggy clothing.
* All guests and bags will be searched for prohibited items including but not limited to, weapons of any kind, illegal drugs (including marijuana products), alcohol, medications, vitamins or supplements, selfie sticks, party props, containers and recording devices. If you elect not to give consent to such searches, you may be denied entry to the event without refund or other compensation. Prohibited items will be confiscated and not returned even if guest is denied access or removed from venue.
* Guest must comply with all venue policies and disregard or violation of such policies or these Terms and Conditions will automatically invalidate ticket(s) purchased and guest will not receive a refund of any kind and guest will be denied access to venue.
* Venue reserves all rights, including, without limitation, the right to cancel, suspend or modify the event for any reason at its sole discretion