Description
DJ Montague PTA welcomes you to join us as we run, walk, jog and get COLORFUL while raising funds for our school!
This fun run/walk is open to EVERYONE in the community and we hope to see you there!

The My School Color Run is an untimed fun run/walk featuring a 1 Mile. Throughout the course participants will experience color splash zones where they'll be doused in color and end with a final color toss celebration!


Date: October 14, 2017
Location: DJ Montague Soccer Field
Check in starts at 8:30am
Race Starts at 9:00am
Preschoolers & Younger Children
Preschoolers and younger children (kids who did not turn 5 by 9/30/17) have two participation options. (1) You may register them and they will receive a shirt, race bib, and color packet. (2) You may bring them in a white shirt and we'll be happy to unofficially let them run around the course and squirt them with color. In this case just email treasurer@djmpta.org to let us know who will be joining us.
Guaranteed Registration Deadline: September 30, 2017
Registration includes a race bib, color packet, and t-shirt only if you sign up by 09/30/17. We place our order for supplies the next day. If you know you'd like to participate but can't sign up by 9/30/17 please contact treasurer@djmpta.org. We'll do our best to plan for any circumstances that arise. You can pick up your items at the registration table the day of the event. You can register on paper if you'd like. Forms will be available in the main office and at open house (Aug 31 4 - 6pm) if you'd like to pay by check.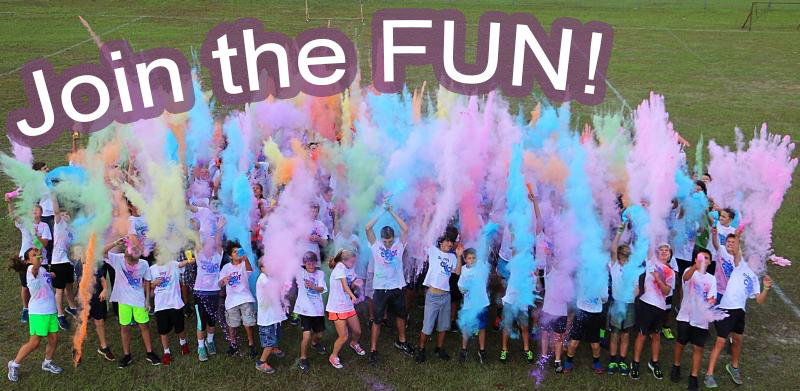 SHARE WITH YOUR FRIENDS WHEN YOU REGISTER

#myschoolcolorrun #DJmscr
AND don't forget to share your pictures before/after the event!