DJ Logic

Friday, October 23, 2015 at 9:30 PM

-

Sunday, October 25, 2015 at 12:30 AM (HST)
Event Details
2 NIGHTS OF DJ LOGIC AT CHARLEYS RESTAURANT AND SALOON IN PAIA!!
FRIDAY NIGHT will be firing off with Maui's own dirty electric funk band WAVETRAIN followed by a collaboration with DJ LOGIC, then shake your butt on the dancefloor for a full on DJ LOGIC SOLO SET!!
SATURDAY NIGHT will be an ALL VINYL night at Charleys!! Starting off with MAUI'S OWN ALL VINYL DJ KIAWE REEFS AND IRIE DOLE  followed by a STRICTLY VINYL set by DJ LOGIC!!
EARLY BIRD DISCOUNTED TIX AVAILABLE IN LIMITED SUPPLY for individual nights or even MORE DISCOUNTED for a special 2 night ticket on EVENTBRITE.COM
"The theorem of turntablist as musician has been long proven in the capable hands of DJ LOGIC, whom with jazz as his foundation has become a wax innovator by crossing genres and sprinkling his sound across the map. As one of the world's most accomplished turntablist's, DJ LOGIC is widely credited for introducing jazz into the hip - hop realms and is considered by most as a highly respected session musician and an innovative bandleader.
Since his emergence in the early nineties amidst the Bronx hip-hop scene, the New York City based deejay has been amassing a veritable mountain of collaborations ranging from the likes of: Medeski Martin And Wood, Christian Mcbride, Vernon Reid, Charlie Hunter, Jack Dejohnette, John Mayer, Ben Harper, Mos Def and The Roots, to name but a few.
These days, DJ LOGIC is focusing on studio endeavors, producing notable projects such as: Re-imagination with jazz piano phenomenon ELDAR; collaborating with Vernon Reid on a project he co-founded called the Yohimbe Brothers; touring with Christian Mcbride in support of Live at Tonic; participating in a side project called Soleside (featuring Kyle Hollingsworth from String Cheese Incident and Speech from Arrested Development) and co-anchoring a rock band with John Popper (The John Popper Project featuring DJ Logic). LOGIC'S body of work also includes three highly accomplished solo albums (Zen of Logic; The Anomaly; Presents Project Logic), all released on Ropeadope Records.
DJ LOGIC and his role as an electronic-music ambassador keeps him at the top of his game. Whether the scratch artist instructs tablas to flirt with drum 'n' bass (such as on his Nina Simone and Billy Holiday remixes found on Sony Legacy's Remixed and Reimagined volumes), or while meshing free styling MC's with Afro-Cuban rhythms (such as on 'Share Worldwide Funk' - a remix produced for Jack DeJohnette and Golden Beams Collected, Volume 1 ), LOGIC can always be found paying homage to his predecessors while contributing his vision to the deejay genre. While the context of his work may vary, DJ LOGIC'S spinning skills are definitely beyond reproach. He works with a phenomenal roster of invited guests, and he knows how to pick his collaborators as well as his samples. With a growing catalogue of recordings under his belt, DJ LOGIC'S supreme musicianship and catholic tastes will allow him to journey wherever an infectious groove may take him.
Show produced by T/RX Entertainment (Mark Tarone and Dave Bauss)


SPECIAL THANKS TO OUR SPONSORS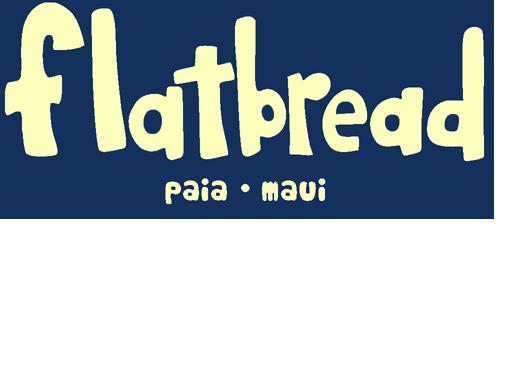 DJ Logic (born 1972 as Jason Kibler) is an American turntablist[1] active primarily in nu-jazz/acid jazz and with jam bands.
Kibler was born and raised in The Bronx. An early interest in hip hop led to his using the turntables, practicing often. Kibler was also interested in funk and jazz music, and began collaborating with various musicians. His own recordings are perhaps best described as contemporary soul jazz with a strong hip hop feel.
Kibler tours often with his own group, Project Logic, and has recorded or performed with Vernon Reid, moe., John Mayer, Medeski Martin & Wood, Bob Belden, Jack Johnson, Chris Whitley, Uri Caine, Christian McBride and others. On April 6, 2006, Kibler sat in with Bob Weir's Ratdog, adding his style to the famous Grateful Dead song combo "China Cat Sunflower/I Know You Rider". He is a founding member of The John Popper Project. On August 15, 2009, Kibler sat in with O.A.R. at Madison Square Garden, adding his style to their latest single "This Town".
His mentor was Vernon Reid, and the twosome recorded and toured occasionally as the Yohimbe Brothers with various guests. Kibler has appeared on studio and live performances with Reid's solo projects, and Reid also did a guest solo on one track from Kibler's original band, Eye and I, which also featured D.K. Dyson and Melvin Gibbs, the latter of which has played on all of the DJ Logic solo releases as well. 
The last few years Kibler has been busy. After winning a Grammy for Best Latin Jazz with Aurturo O'Farrill and Latin Jazz Orchestra, He has been touring Europe and Morocco while recording a new solo album and a new G Love album. 
When & Where

Charley's Restaurant & Saloon
142 Hana Highway
Paia, HI 96779


Friday, October 23, 2015 at 9:30 PM

-

Sunday, October 25, 2015 at 12:30 AM (HST)
Add to my calendar
Organizer
T-Rx Entertainment has been producing events in Hawai'i for over 15 years.
Each year, we produce festivals and roots music concerts around the state. Past festivals and shows include Hallowbaloo Music & Arts Festival (2008-2016), Mardi-Gras Carnaval (2008-2015), Booker T. Jones, Edward Sharpe & the Magnetic Zeros, Diplo, 
Maceo Parker,
Xavier Rudd,
 Allen Toussaint, 
Big Freedia, Nahko and Medicine for the People,
Z-Trip, Steve Gadd, Cut Chemist, DJ Shadow, Greensky Bluegrass, 
Anders Osborne,
David Lindley, Gaudi, Jake Shimabukuro, Quantic, Brett Dennen, Ozomatli, Rebirth Brass Band, Warpaint, 7 Walkers (feat. Bill Kreutzmann & Papa Mali), Luther Dickinson, Iyeoka, Blitzen Trapper, Jon Cleary (with Steve Ferrone and Reggie McBride), Delta Spirit, John Cruz, The New Mastersounds, Mad Professor, Mike Love, Old Blind Dogs, Eddie Bo, Man Man, Big Chief Monk Boudreaux, Dengue Fever, Baths, The Budos Band, Paper Diamond, The Helio Sequence, Taimane, Badfish - A Tribute to Sublime, Benzi, Ron Artis II and The Truth, Tavana, Ursula 1000, DJ Logic, Thunderstorm Artis, Jeremy Sole and more.