This Sunday we celebrate DJ Cosi's Birthday with a Mash Up of "Sundae Sermon" joining "NYC Dope's Dope Day Party!"
About this event
The Dope! Day Party is NYC's favorite Sunday hang! Join us as we hosts our premier Sunday Day Party featuring residents; DJ Cosi and Marc Smooth along with some Incredible Guest DJs all Summer Long!
This Sunday, we're celebrating the Birthday of one of the founders and Resident DJs of NYC Dope, DJ COSI! To add to the festivities we called on Sundae Sermon's Founder and DJ, "Stomin Norman" to share the Decks along with the Sundae Sermon Family to come together and take the party to the next level! It's going to be all the way live and a very special Dope Day Party. Believe that!
The Music of course is our Signature mix of Soul, Funk, 80s Pop, 90s R&B, Golden Era Hip Hop, Dancehall Reggae, AfroBeats and an Extra Heaping Spoon of HOUSE and DISCO. Come out and enjoy some Dope Tunes, Grub and of course LOTS OF DANCING!
It's all going down at Radial Park! which we've nicknamed "Concrete Beach" right on the East River facing Gracie Mansion. It features breathtaking views of the NYC Skyline, Full Stage, Sound System, Picnic Tables and a Water Taxi Ferry Stop 1 Block Away!!! Dress casual, bring your sweat rag and comfortable shoes and get ready to GET DOWN! Bring your beach chairs if you like, dominoes table, cards to play spades, etc. This is a HUGE outdoor, asphalt space with NO GRASS just plenty of space to spread out.
NO OUTSIDE FOOD OR DRINKS ALLOWED.
*** Kids are allowed, parental advisory suggested
Get your tickets now!
The Dope Day Party at
Radial Park
27-50 1st Street
Astoria Queens, NY
3PM-10PM
Admission $10 in advance
Limited Parking $20 on the premises
Water Ferry transportation available for just $2.75 each way. Search the website below and select the "Astoria" Stop which is 5 Mins from the Upper East Side or Downtown Manhattan, 10 Minutes from the Brooklyn Navy Yard or Soundview The Bronx. Be sure to download the app to get your tickets for the Ferry.
www.ferry.nyc
Tickets and More info https://dopedayparty81521.eventbrite.com
NO REFUNDS policy.
Thank You and we'll see you at the spot!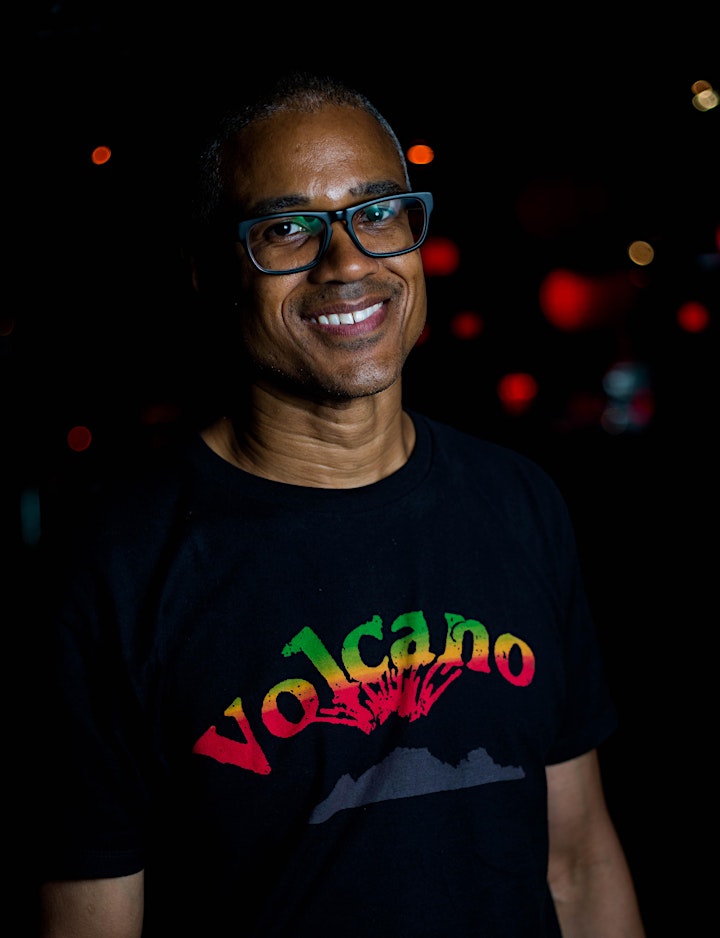 Organizer of DJ Cosi's Birthday/Dope Day Party w/ Sundae Sermon's DJ Stormin Norman
NYC Dope! Dance Party is a movement created by Native New Yorkers' DJs Cosi and Marc Smooth. After 14+ years creating and operating The Freedom Party NYC, DJ Cosi and Marc Smooth set off to start a new movement, NYC Dope! The idea is to preserve the essence of "Old" New York City Nightlife culture by bringing together people from all walks of life to dance, sing, party and create community. NYC Dope! features DJ Cosi and Marc Smooth along with some the best Guest DJs from around the globe spinning 80s, 90s, 00s, Classics, Old School Hip Hop, Soulful House, Classic Rock, Pop, Reggae, Soca and some new "classic joints" that stand the test of time.
 We Thank You for your support and look forward to seeing you on the Dance Floor.