Description
OFFICIAL ANNOUNCEMENT: We have added a FREE ENTRY option thanks to This Free Life when you arrive between 8pm-10pm and sign up for This Free Life's email list at the door or online at https://tfl.events/la!

MC'd by Cali Miles! DJ's back-to-back during 15-minute performances and are voted based on how much they can keep the dance floor poppin'! Winner receives gold trophy, origami crown and chain linked necklace made out of pure cash, red carpet interview, spotlight article, exposure marketing on all of our channels, and guaranteed bookings at future Rainbow Social and TFL events! The top two honorable mentions also receive booking and marketing priority!

* * * TO ENTER * * *
DJs can send a link of their mixes to our email RainbowSocialLA@gmail.com if they want to apply for a spot.

* * * GUESTS * * *
Vote with your sweet dance moves on August 10th! Early Bird tickets are now available. Get yours before they're gone: http://bit.ly/DJBoogieBattle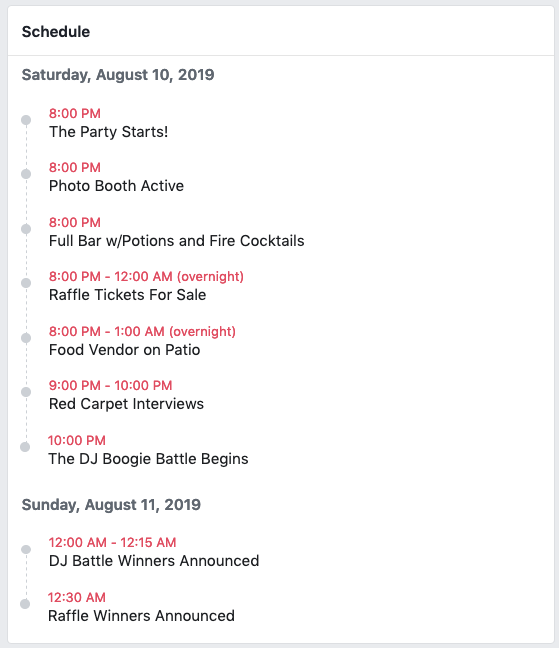 *** ABOUT RAINBOW SOCIAL ***
Rainbow Social producers DJ/Model Cali Miles and DJ/Reporter Lily Khuu (DJ Matriarchy) host exclusive events for inclusive people. Party rockers of all genders and sexualities (and their ally buddies) are invited to come be YOU at this LGBTQAI+ event to party in unity! We aim to create a safe love-only zone where there is an abundance of positive energy supporting our queer family. All of our events feature celebrity special guests for our VIP red-carpet interviews, unique talent across the spectrum, interactive art, queer-operated food caterers with vegan options, a dance floor energized with live mixing DJs, unique fire potion and craft cocktails, vendors, and more!

*** TICKETS ***
Each time you purchase a ticket, you help keep queer spaces alive! We appreciate your support for our community.

**********************************************
*FREE Option - Arrival before 10pm Required*
**********************************************

1. RSVP "going" on Facebook event page
2. Reserve spot on Eventbrite w/Free Ticket
3. Arrive before 10pm to event
4. Sign up with This Free Life at the door

**********************************************
*Paid Options - Arrival after 10pm*
**********************************************

Group Discount (6+) - $8/each
Early Bird (Limited) - $10
Pre-Sale (Ends before event) - $12
General Admission Price - $15

**********************************************

Discount Alert: Find a 20% off code on our Instagram at @RainbowSocialLA to double your Early Bird and Pre-Sale online discounts OR flash your Instagram follow at the door for a discount on the general admission price.

*** PARKING ***
Free parking in large city lot at the intersection of Strohm and Whitnall, down the street.


*** DJ BOOGIE BATTLERS ***
DJ Ari
Eluv8Her Music
Shelby White
Rynn M Equality
Madison Orange
Katie Elizabeth Charm

(We only have a FEW spots left! Email your DJ mix to RainbowSocialLA@gmail.com to apply for entry!)

*** VIP RED CARPET GUESTS ***
Lily Khuu will ask your favorite artists and influencers about the lastest scoop on what's next in their cretive endeavors so that you can get answers to the questions we all have on our minds! Interviews start at 9pm, so show up early to catch the action live and say "Hi," to the hottest stars in our community!

Audrey Gaddis
Grey Crouch
Cali Miles
+ Top 3 DJ Finalists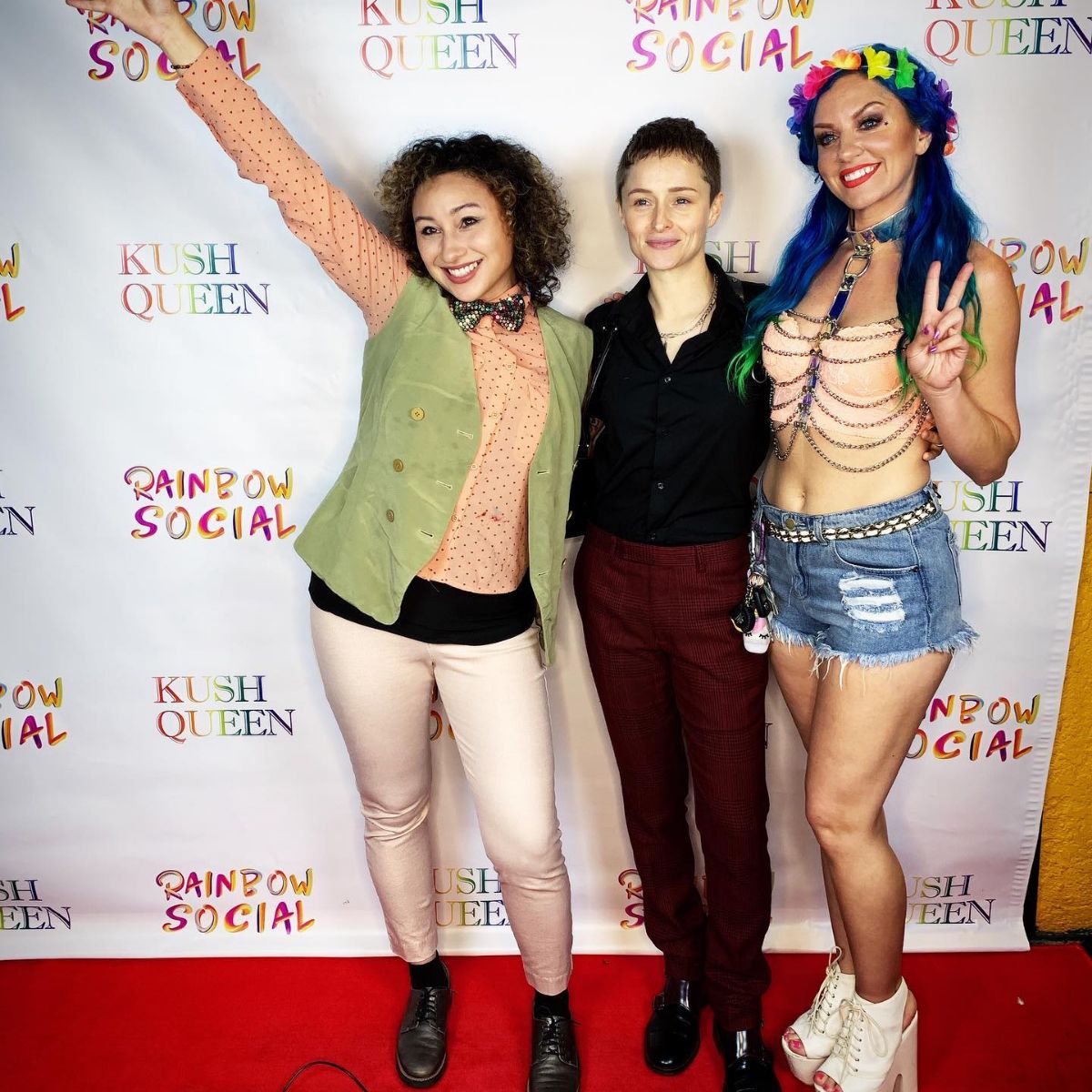 *** SPECIAL TALENT ***
GoodBoy's Party Line
Daria Rountree
Jessica Clark
KAKE Clothing

All attendees might have their photos taken. These photos may be used for marketing purposes. By attending this event, guests are agreeing to be photographed and event producers have the right to use the photos for marketing purposes.

*** SPONSORS ***

This Free Life
The Kush Queen Shop
Untrained Slackers
(More Pending)

Sponsorship Opportunities for YOU: Interested in exposing your brand or cause to hundreds of LGBTQ+ guests? Email us at RainbowSocialLA@gmail.com letting us know you're interested in being a potential sponsor so we can start a beautiful relationship together.

*** VOLUNTEERS ***
Help us setup and/or break down and we'll buy your ticket for entry and tag you publicly to thank you for your support to show the community that you're doing your part to help out!

*** REFUND POLICY ***
We appreciate your support and hope you understand that ticket purchases determine our budget for event production costs, so no refunds can be distributed. HOWEVER, we do offer credits for entry towards future events under extenuating circumstances and after verification that you did not attend the event for which you are seeking a refund. We do our best to cater to each unique circumstance.