DIY Workshop at WeFF: Ply-Split Braiding with Claudia Buchinsky
Learn the ancient, addictive art of ply-split braiding as you make your own key fob or mug rug.
About this Event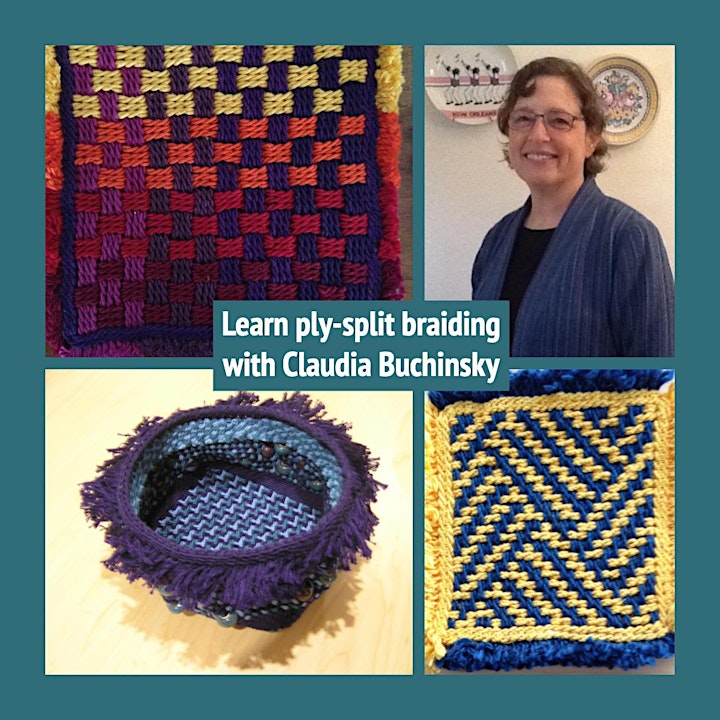 Ply-split braiding is a technique where a cord is split and a second cord is pulled through it to create a stable fabric. Because cords and a splitting tool are all you need for ply-split braiding, it's an easy fiber technique to get addicted to. Today's ply-split braiders use the techniques to create flat items such as bands, bracelets, necklaces, and mug rugs, as well as baskets and other three dimensional pieces.
Workshop participants will learn ply-splitting techniques by making their own colorful key fobs or mug rugs. The workshop will include a demonstration on how to make the cords.
Supplies: Supplies will be part of a kit to be purchased from Claudia for a nominal price.
About the teacher: Claudia Buchinsky is a member of the Southern California Handweavers' Guild ply-split study group and has been experimenting with the techniques of ply-split braiding in several different styles. She has co-led workshops on ply-splitting at several local guilds
Minimum class size: 4
Maximum class size: 8
Sponsored by Southern California Handweavers Guild
Check out the rest of our Weaving and Fiber Festival (WeFF) activities. Free admission with class registration.
FREE PARKING.