Experience the magic and fun of woodturning in this hands-on class where you will turn your own small wooden bowl.
About this event
Experience the magic and fun of woodturning
In this hands-on class, you will learn both of the main skills in woodturning - face plate turning and how to create all of the basic spindle shapes and cuts. Students will turn a small bowl. This is the perfect class for the beginning turner, or a great way to hone your turning skills. Some say woodturning is therapeutic.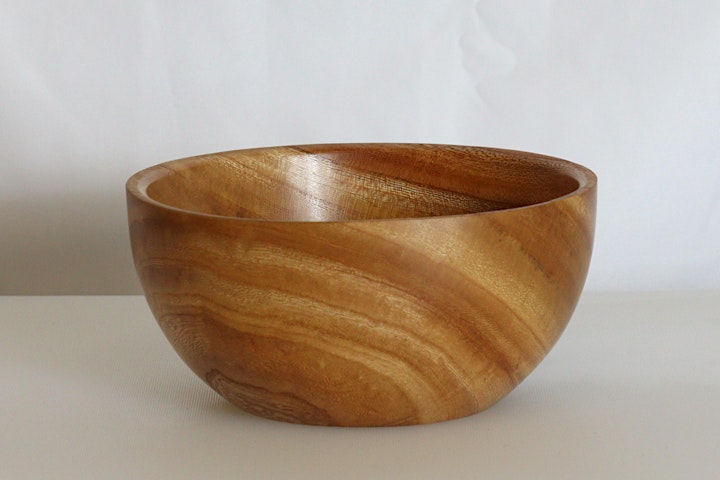 All supplies provided
Tools and supplies will be provided: lathe, roughing gouge, bowl gouge, spindle gouge, parting tool, sanding and finishing materials, zelkova bowl blank 6x6x3, face shield, and dust mask. You are welcome to bring your own.
The event will take place outdoors, and face masks and social distancing will be required. The class lasts 5.5 hours and will break for a half-hour lunch.
About the instructor
Carlos Angulo is a woodturning instructor in Sacramento. To learn more about his work, please visit his website.
About Urban Wood Rescue
Urban Wood Rescue is a program of the Sacramento Tree Foundation on a mission to give our fallen trees a second life by keeping them out of the landfill. By milling and drying this lumber, we not only make use of a valuable resource but also ensure these trees continue to sequester the carbon they accumulated throughout their lives. This gorgeous, sustainable wood is a great way to bring our City of Trees heritage into your home.
Funding for this program is provided through CALFIRE.
Organizer of DIY Wooden Bowls: Intro to Woodturning