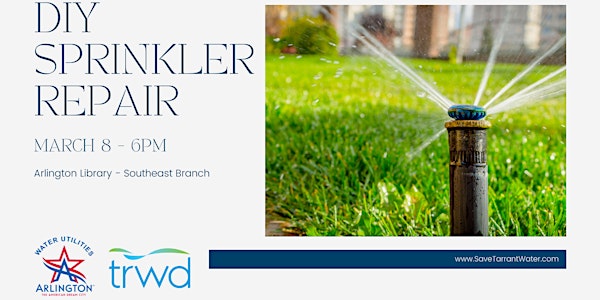 DIY Sprinkler Repair
A workshop covering easy fixes to common home sprinkler system issues.
When and where
Location
Arlington Public Library - Southeast Branch 900 Southeast Green Oaks Boulevard Arlington, TX 76018
About this event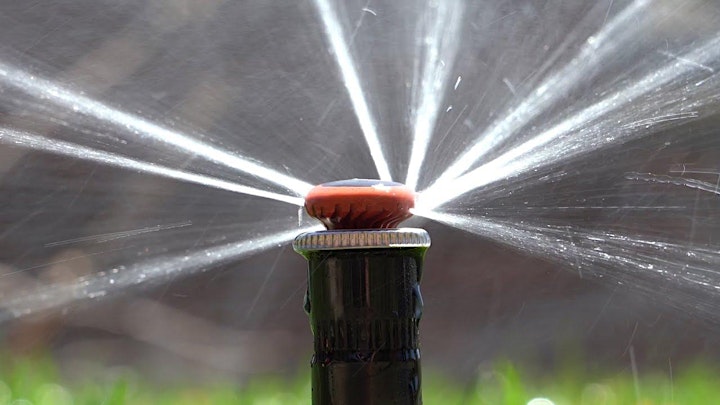 If you haven't checked out your sprinkler system lately, there might some issues that are easily fixed.
Join our free workshop to learn all about the basics of a home sprinkler system and how to fix most common issues on your own!
Just in time for Fix a Leak Week, walk through common breaks and sources of inefficiency, then learn how to fix them all with minimal tools and time.
Attend this free workshop to learn more about
• All the parts of a typical home sprinkler system
• How to determine how much water your system uses
• How to see if your system has uneven coverage
• How to program your controller
• How to adjust heads and maintain your system
• How to check your system for leaks
• How to make easy DIY repairs
Take home a free sprinkler test kit when you attend this class!
The class will be 45 minutes long and taught by Dr. Dotty Woodson, irrigation expert.
Visit SaveTarrantWater.com/events to learn about other events like this!
This event is brought to you by Arlington Water Utilities, Arlington Libraries, and Tarrant Regional Water District. To learn more about TRWD's water conservation efforts and water-saving tips, visit SaveTarrantWater.com. To learn more about TRWD's mission and the work that we do, visit TRWD.com.