Description
NEW! THIS ORIGINAL WORKSHOP IS DONE BY AN EXPERT FREELANCER FOR OTHER FREELANCERS (and open to everyone else).
How do you stand apart from your competitors visually? How do you choose a brand identity that tells a consistent, coherent story without saying a word? Why is visual branding important?
Attending this three-part workshops will give you:
A new set of skills to grow your business on a budget

Clarify your personal vision around the image style for your business

Learn new ways to enhance the visibility of your business and stand out from competitors
Who should attend: This is for business owners who want to understand the visual communications language and the simple ways photography can enhance their business visibility skills, and explore how their brand should convey their preferred messaging to clients, new and existing.
Level required: Any level welcome, prior training is not necessary to participate
***
THIS REGISTRATION PAGE IS FOR THE WORKSHOP SESSION #2
Topic covered: Expressive Photographic Composition

Description/Goals: Bigger is not always better. A fancy camera with tons of buttons is not always needed to take wonderful photographs, but developing skill in photographic composition. In this hands-on workshop, participants bring in their smartphones and, or, their personal cameras and paper manuals. We will address technical considerations and challenges you may have, and learn tips in how we can take great pictures with the best available settings of the cameras or smartphones you own. We will learn about the rules of photographic composition, and how to take successfully balanced photographic compositions that will impress clients and the general public. Finally, we will walk outside as a group in the neighborhood of Soho and complete an exercise on taking expressive photographic compositions.
Important: Bring your own smartphone, own camera.
This session will:
- Resolve a large number of your technical concerns around using your camera or smartphone
- Help you learn how to create photography attractive to the general public
- Complete useful exercises in photography technique
- Socialize outdoors with like-minded folks
***
Previous session #1 on Sunday, April 29th: Ins and Outs of Photography for Business Branding
Description/Goals: Images speak a thousand words. In this introductory session, participants learn about Photography from a commercial point of view and how your own well-crafted images can serve to enhance your business visibility, be remembered by clients, and overall make your business stand out. In this two-hour class, we touch upon the symbolism in the visual communications language with using reference image from the Masters, and complete short expressive writing exercises to assist you in building a personal vision for the advertising plan of your company, tailored to photographic images, or to enhance it.
More information and to register, click here.
Following session #3 on Sunday, May 13th: The art of photography editing
Description/Goals: In this last session, we will dive deep into the art of editing photographs. You will bring your own laptop computer or your photography work from the previous outdoors exercise in a working flash drive. Together as a group we will review all works and critique them. We will learn techniques to improve the visual portfolio for your business.
More information and to register, click here.
***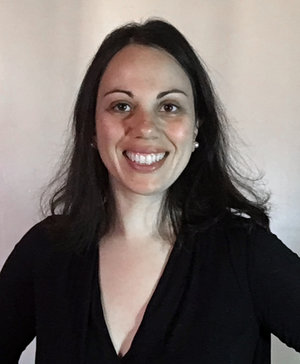 FREELANCER TRAINER
Nefeli Soteriou is an independent filmmaker, certified Creativity Coach, and holds a teacher permit for Life Coaching by the NY State Education Department. She specializes in helping adult clients achieve wellness and achieve their goals in lifestyle, and with filmmakers and photographers in a mentoring capacity. Her work has been exhibited worldwide, including in her native Cyprus and Greece, and she has extensive experience in programs designed to inspire and motivate children. Nefeli teaches expressive photographic composition to adults at 92nd Street Y, School of the Gilda and Henry Block in Manhattan, as part of her coaching programs. Nefeli is an award-winning photographer and taught filmmaking production and media arts classes as Adjunct Professor at the State University of New York at Buffalo, Department of Media Studies and at Temple University, School of Communications and Theatre, Department of Film and Media Arts. In addition, Nefeli taught the course of Interpersonal Communication at CUNY in NYC.
ATTENDEES TESTIMONIALS
"Great combination, a mini-lectures on composition, editing, etc and line shooting followed by superb critiques from a highly experienced and talented photographer" Dr. Janet Wolfe
"Excellent, and learned a great deal about texture, balance, and composition."J. F.
***

This event takes places at SoHo Places, a new Co-thinking space at 435 Broome Street. Memberships are currently available for $15/month providing up to 5 hours per day of time for work and meetings. Discounted member pricing is available during registration for this event.