Description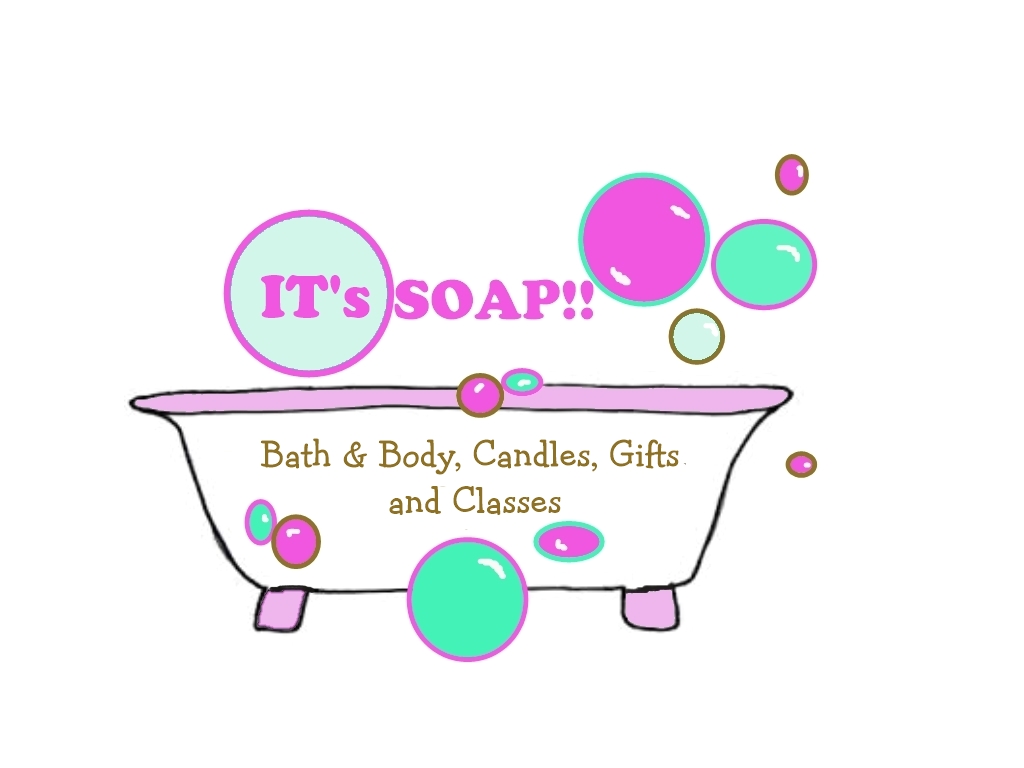 D.I.Y. Mineral Make-up
LADIES, Are you tired of spending boat loads of money trying to find that perfect product color for your skin or discover that your favorite shade of makeup is discontinued? Would like to know and pronounce all the ingredients found in the make-up that you are getting ready to put on your face? Now you can make your very own custom-blend mascara, blushes, eye shadows, and lip glosses. It's not only fun, but the cost of the raw materials is about one-tenth of what you would pay at a name brand cosmetic company - for the same or better quality!
Come out and learn about all the raw materials commonly used to make loose mineral makeup from scratch which you will use to blend your own custom shades of makeup, as well as where to purchase all your supplies.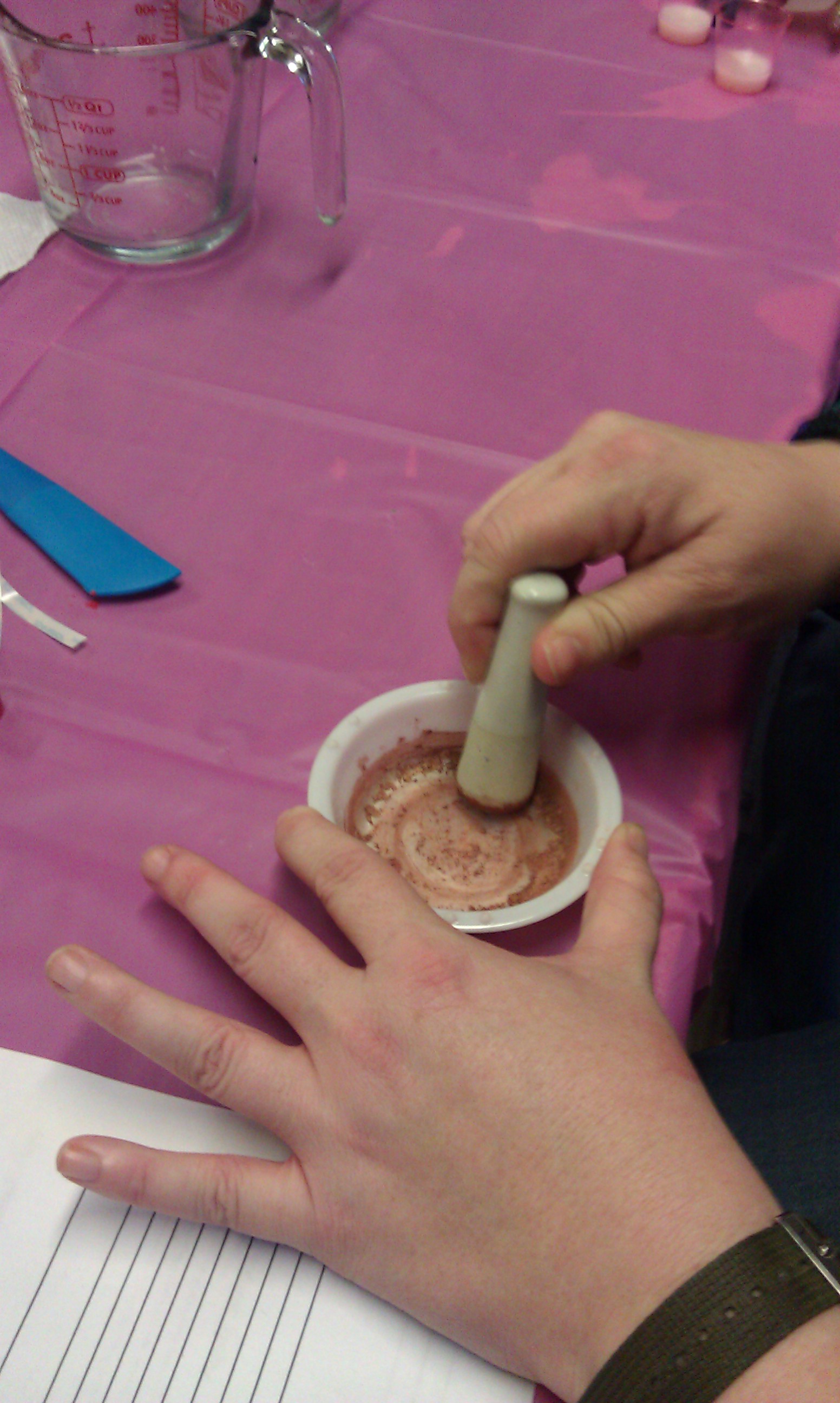 By the end of the class, you will have a general understanding to get started with this interesting and fun new craft -- and you will be well on your way to making all your own makeup that works specifically for you!
What you get to make for the one day class:
2 Custom-Blend Mineral Eye Shadows

1 Custom-Blend Mineral Mascara

1 Custom-Blend Mineral Blush

1 Custom-Lip Gloss

Make a natural make-up remover

Mineral Make-up Containers

FREE

list of

make up suppliers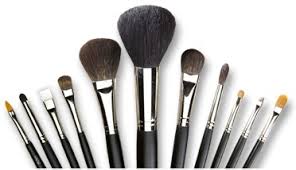 ALL MATERIALS ARE INCLUDED!
~~~~~~~~~~~~~~~~~~~~~~~~~~~~~~~~~~~~~~~~~~~~~~~~~~~~~~~~~~~~~~~~~~~~~~~~~~~~~~~~
PLEASE READ all workshop/class policies before purchasing.
WORKSHOP/CLASS CANCELLATION POLICY:

WALK-INS WILL ONLY BE ACCEPTED BY CALLING (SORRY NO EXCEPTIONS!): TO AVOID MAKING A WASTED TRIP TO A CLASS PLEASE CALL AT LEAST 3 HOURS BEFORE CLASS START TO GET CONFIRMATION.
No Refunds: All payments are non-refundable (i.e., we do not offer refunds). If you cannot attend a class that you have committed to, please refer to the options below.
• Rescheduling Option: If you sign up for a class and need to change the date for any reason, there is a $15 change fee for the work that goes into moving the information, reconfirming, and attempting to fill your space. This option is good as long as you call Tues - Sat from 11:30AM - 5:30PM CENTRAL (412)378-6896 EMAIL: soaptreasures@outlook.com, or stop by IT's SOAP!! studio 2211 Seminole Drive, 2nd Floor Suite #266 on Friday - Saturday with at least 7 DAYS NOTICE, but please try to give as much advance notice as possible.
• No Credits/Refunds for No Shows: If you sign up for a workshop/class & do not call or show up FOR ANY REASON (you got the date/time wrong, car broke down, you are sick, had to work late, etc.) the entire class fee is NON-REFUNDABLE, nontransferable, and no future credit will be given -NO EXCEPTIONS!!
•Class/Workshop Cancellations/ inclimate weather): If class needs to be cancelled you will be contacted using the phone number and/or e-mail address that you gave when signing up. You will also have the option to pick a date from a scheduled class if the rescheduled date doesn't work for you.
AGE REQUIREMENT: Most of the workshops/classes offered are for adults and teens but if you feel that your child is mature enough to attend a class with or without you, please discuss it with me before signing up (as I can describe which workshops/classes are better suited for young people).
WHAT TO BRING: Included in your materials fee is just about everything you need - simply show up and I'll do the rest! In rare cases where I want you to bring something, that will be indicated in the workshop/class description and also in the e-mail confirmation that I send you. Please be sure to provide your correct contact information, phone number(s) and e-mail address, when signing up. *ONLY BRING PAID PARTICIPANTS TO THE CLASS/ WORKSHOPS* do not show up for the class/workshop with any additional people (that includes husbands, girl/boyfriends, babies, small children and pets). Unexpected guests often cause distractions that are not appreciated by paying customers. Thank-You! in advance.
CLASSROOM/WORKSHOP ETIQUETTES:
PLEASE BE ON TIME! Workshops/Classes will begin promptly as there are other events/classes scheduled shortly after and to respect the students who are on time. (If you are late and you miss part of the workshop/class you will have to refer to your handout/instructions)
Please dress in very comfortable clothing (making soap is FUN but can also get very messy)
Please turn off all cell phones or put them on vibrate during workshops/classes
Any photos that you wish to take must be as unobtrusive as possible. You can only take photos of yourself/group, but you can ask other students for their permission to take photos of them or their work.
Please ask questions if there is something you don't understand or just want to know..I love to answer them.
SMILE, and HAVE FUN while making Soap/Bath products! :)
~~~~~~~~~~~~~~~~~~~~~~~~~~~~~~~~~~~~~~~~~~~~~~~~~~~~~~~~~~
*ACCIDENT WAIVER AND RELEASE OF LIABILITY*
I ASSUME ALL OF THE RISKS FOR MYSELF (FOR PARENTS: I GIVE CONCENT FOR MY CHILD OR CHILDREN UNDER 18 YEARS OF AGE) TO PARTICIPATE IN THIS ACTIVITY OR EVENT, including by way of example and not limitation, any risks that may arise from negligence or carelessness on the part of the persons or entities being released, from dangerous products, materials, or defective equipment or property owned, maintained, or controlled by them, or because of their possible liability without fault.
*BY PURCHASING A TICKET ONLINE, IN PERSON, OR BY PHONE YOU ARE STATING YOU AGREE WITH OUR CLASS/WORKSHOP POLICY .