Description
DIY Marketing Workshops: 2017 Kickoff Series
Not everyone has the budget to hire a consultant or outsource their marketing activities. In fact you save thousands of dollars by doing it yourself, but that doesn't mean you should do it completely alone. Join others in your situation and learn from Melanie Howe, marketing coach and consultant so you can be confident in your DIY Marketing and start seeing the results your hard work deserves.
Session 1: Build Your Marketing Roadmap - January 20th 8:30-12pm ($125):
After this workshop you will be able to develop your marketing plan, organize your campaigns, hire marketing help effectively, and begin planning your marketing communications using Melanie's very own templates. You will be given a marketing roadmap binder and all digital files. A 30 minute consultation with Melanie is also included. With this workshop you will save $1450+ by creating your own marketing plan.
Session 2: DIY Content Strategy - February 3rd 8:30-12:00 ($89)
Melanie will guide you through tools and methods to create a strategy for what to post and where you should be publishing content. Learn how to develop engaging content that results in new followers and conversations. You will walk away with pages of content ideas for your social media and your blog. With this workshop you will save $875+ by developing your own content strategy and workflow.
Session 3: DIY Content Creation - February 17th 8:30-12:00 ($89)
Without any graphic skills, learn how you can create engaging graphics and creative content for your social media marketing. You will also learn to take better pictures, use video (with just your smart phone) and work on your social media more efficiently to save time and money. With this workshop you will save $450+ per month by creating your own social media content.
Expect Results:
"Huge Shout out to Melanie for the awesome workshop. She gave us great tools to make our social media posts look professional. The best part was she got the creative juices flowing. Worth every penny!!" Michelle Lindley, DIY Content Creation workshop attendee

"Melanie has an irresistible energy that makes her an ideal presenter. In addition, her skills in project management, marketing, and brand building give her the authority to bring value to her presentations. The feedback I have heard has been overwhelmingly positive." - Peggy Cenova, Indiana Small Business Development Center
"This was definitely a great use of my time! I am able to leave with tools I can use immediately. Amazing presentation. Melanie is awesome!" - ECI Social Media Group Attendee
Are these workshops for you?
If you're either just getting started with marketing or ready to get more efficient and strategic, these workshops are for you. Ideal attendees are either small business owners, entrepreneurs, event managers, anyone responsible for the strategic marketing efforts of a business, organization, or major event or campaign. Sign up for one or all three (which saves you 10%).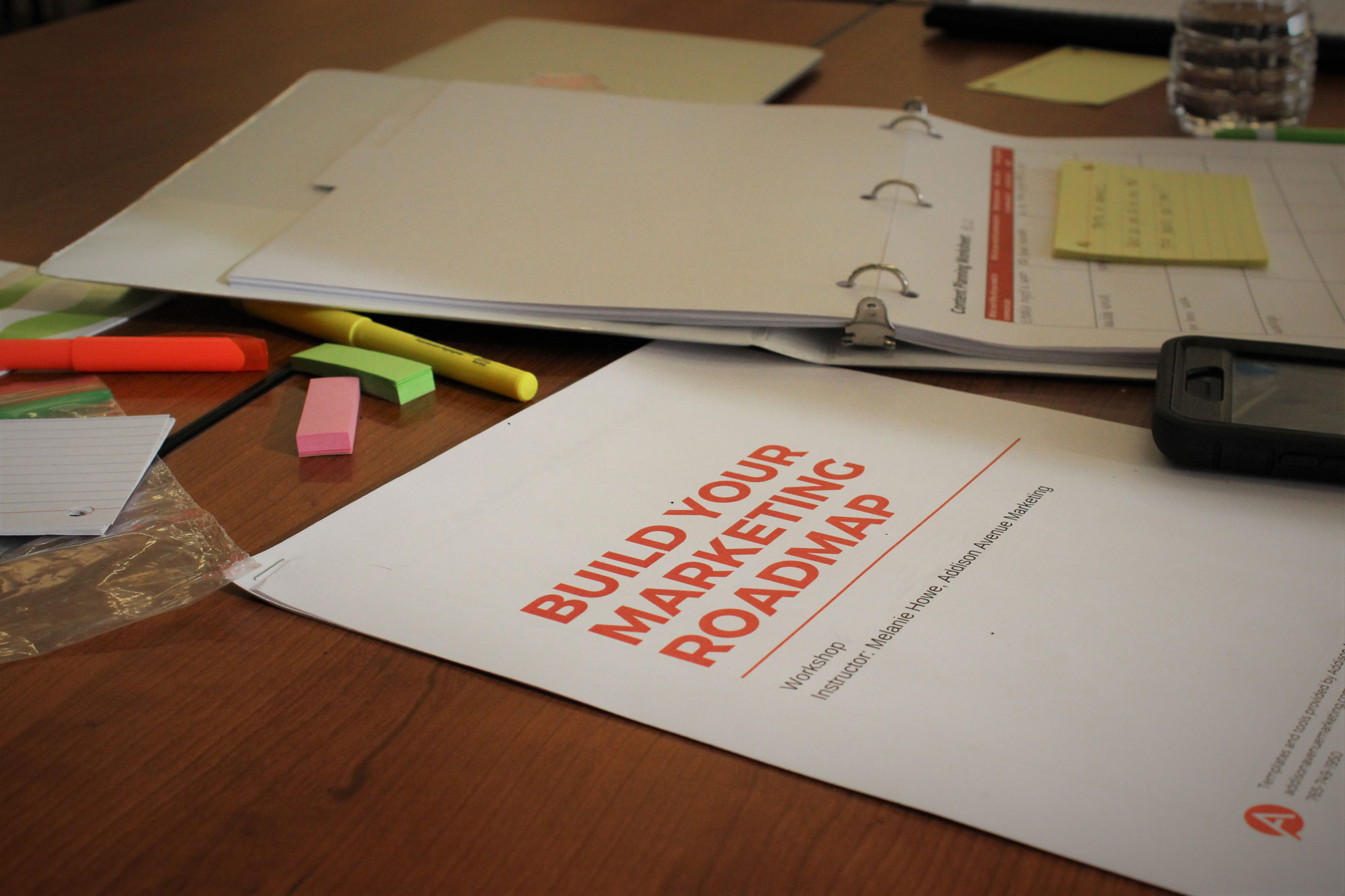 What to bring:
You will be provided worksheets to take notes on and all materials are distributed digitally after the workshop. In the DIY Content Creation, a laptop or tablet is highly recommended.
About Melanie:
As the owner of Addison Avenue Marketing, Melanie Howe brings her passion and positive energy to every session with her clients. She brings her big business knowledge down to the small business level giving clients the scope of help they need and can afford in their limited budgets. Utilizing her passion, energy and expertise she promises to equip her clients with creative ideas and inspiration to get their business to the next level.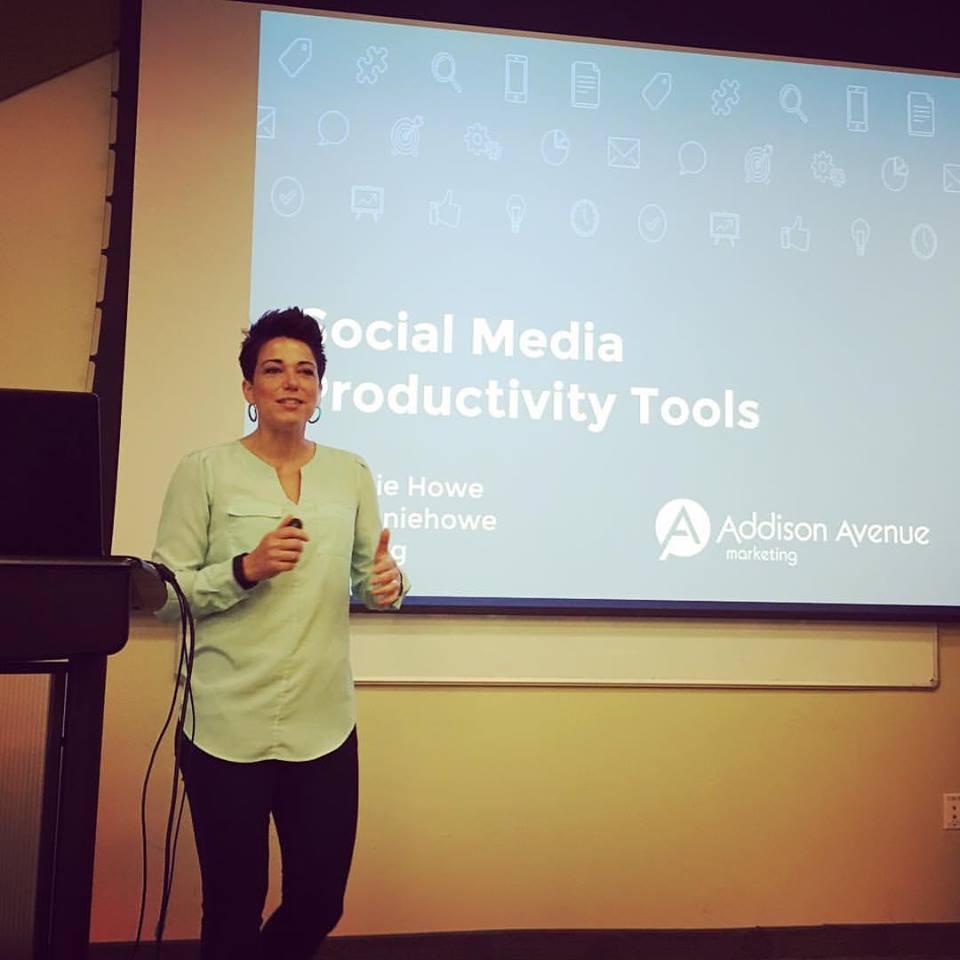 Melanie is a graduate of Ball State University with a bachelor's degree in Graphic Arts Management and a minor in Business Administration. After college Melanie lived in Indianapolis, Chicago, and Charlotte before returning to her hometown of Muncie, IN. During those years, she worked for a large retail graphics company helping manage their multi-million dollar accounts which included one Fortune 50 retailer's International expansions into Canada, Mexico, and Australia. Her professional résumé includes relationship management, project management, and marketing program management across various industries.