Location
Leathercraft Ladies | Megan's Mark Leather Goods
2316 Shadow Wood Drive
Monroe, GA 30656
Enhance your leatherwork skills as you make this personalized tote bag. Approximate exterior measurements: 14" x 10" x 3.5"
About this event
** PREREQUISITE: Participants must know how to saddle stitch. See the video linked below for a brief tutorial. If you are not comfortable saddle stitching, we do not recommend registering for this class.
Each participant will make one leather tote bag as shown in the photos.
Item Details:
Approximate exterior measurements: 14" (L) x 10" (H) x 3.5" (deep)
One interior pocket measuring 5.5" x 9.75"
Body of the bag: Light brown chrome tanned leather (4 - 4.5oz.)
Straps: 10-12 oz. vegetable tanned leather. You select length of strap drop that works best for you. Sample in photos has 9" drop (top edge of bag to top arc of strap)
You choose strap color (see photos): coffee or milk chocolate. Sample shown has coffee straps.
Leather will be pre-cut.
Snap closure (optional)
Removable tag you can personalize with initials
Skill Level: Intermediate. See prerequisite at top of this description.
Skills We Review: how to use a wing divider to create a stitching line, how to punch holes for hand stitching, how to use a stitching pony, how to saddle stitch, how to have fun working with leather!
Skills We Learn: how to set a snap, how to cold stamp letters, how to cut straps, how to set cap rivets, how to set burr rivets.
Housekeeping Items:
Covid-19 precautions: masks are recommended but not required. Hand sanitizer will be on site for use as needed. Efforts will be made to maintain a safe distance between participants. However, various supplies will be shared among participants and there is a likelihood that you may be within 6 ft of other participants during portions of the class. If you are not comfortable with this, we ask that you do not register for this class.
Upon arrival, all participants will be asked to sign a waiver of liability (required) and a photo/video release (optional).
Due to the skills required in this class, we recommend that participants be at least 16 years old, able to use a mallet/hammer and have good hand/wrist strength. Children 16+ years and older are welcome provided they are accompanied by an adult.
Our workshop is set in a wooded area and is not visible from the road. The initial driveway is gravel but opens up to a large concrete space with ample parking.
Our workshop has a sink to wash hands as needed. However, there is no public restroom. Please plan accordingly.
We will provide drinks (water, soda, etc.). You are welcome to bring snacks if you'd like.
We will be in a workshop environment. Please wear comfortable shoes (closed toed shoes only). No flip flops or kitten heels ;)
_____________________________________________________________________
Per the Georgia COVID-19 Pandemic Business Safety Act:
Any person entering the premises waives all liability against this premises owner and operator for any injuries caused by the inherent risk associated with contracting COVID-19 at public gatherings, except for gross negligence, willful and wanton misconduct, reckless infliction of harm, or intentional infliction of harm, by the individual or entity of the premises.
If you have tested positive for covid-19 or are experiencing any of the following, we ask that you not attend this class:
fever or chills, cough, shortness of breath or difficulty breathing, fatigue, muscle or body aches, headache, new loss of taste or smell, core throat, congestion or runny nose, nausea or vomiting, diarrhea, trouble breathing, persistent pain or pressure in the chest.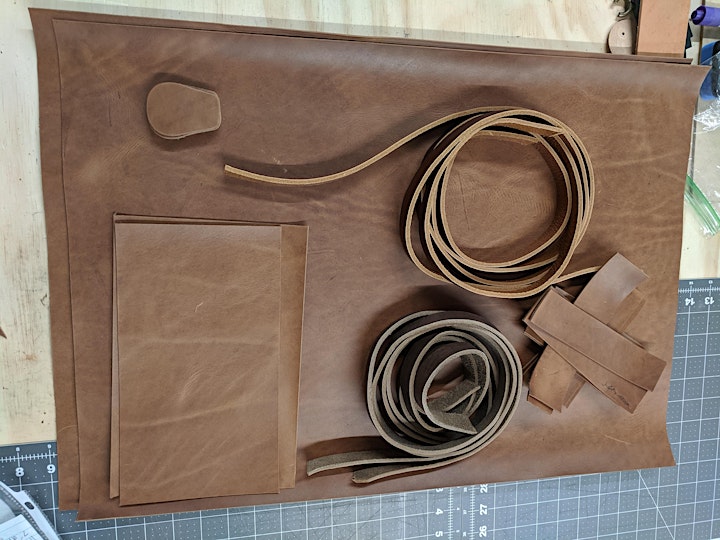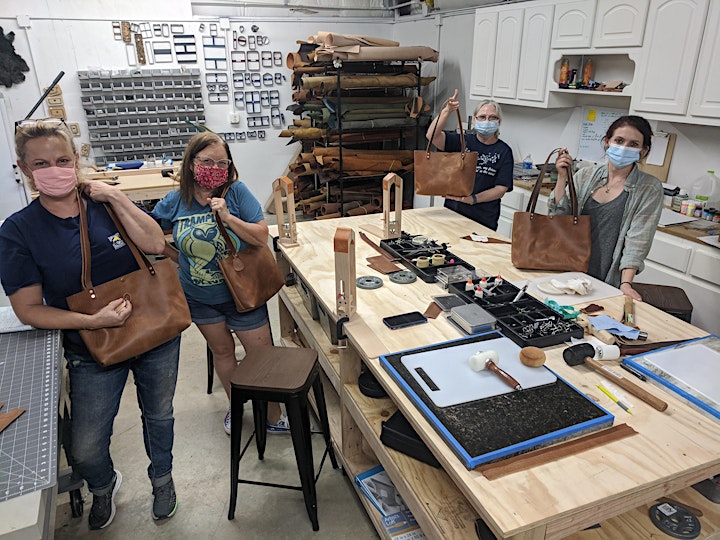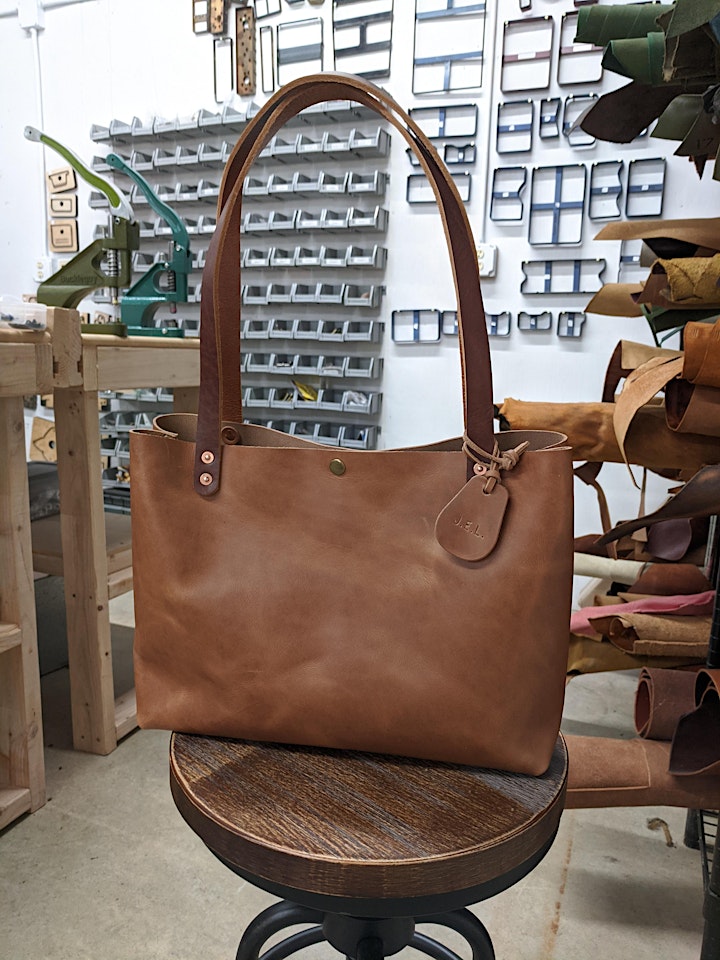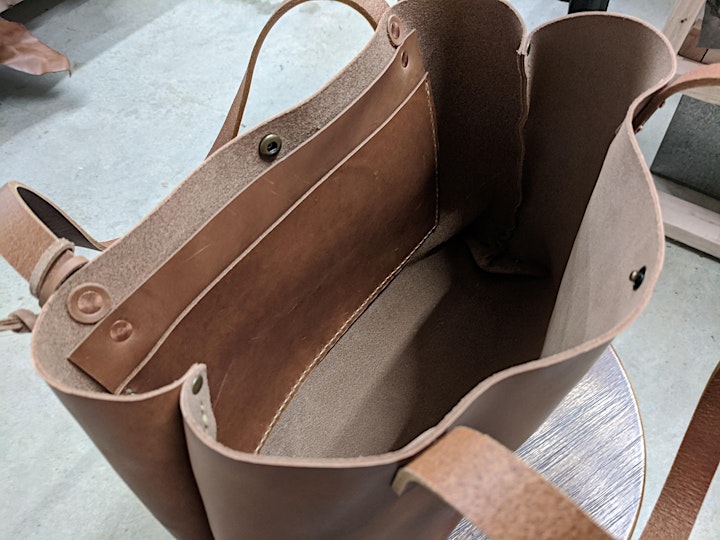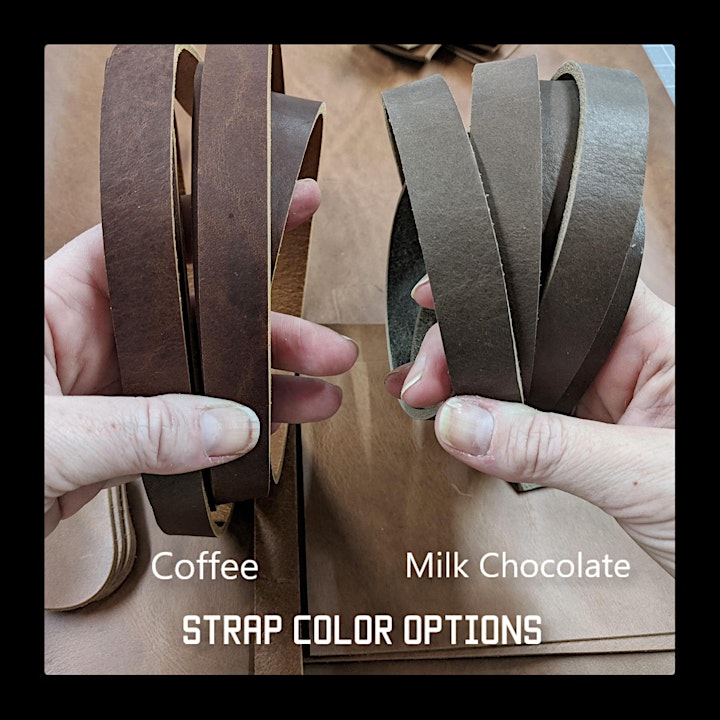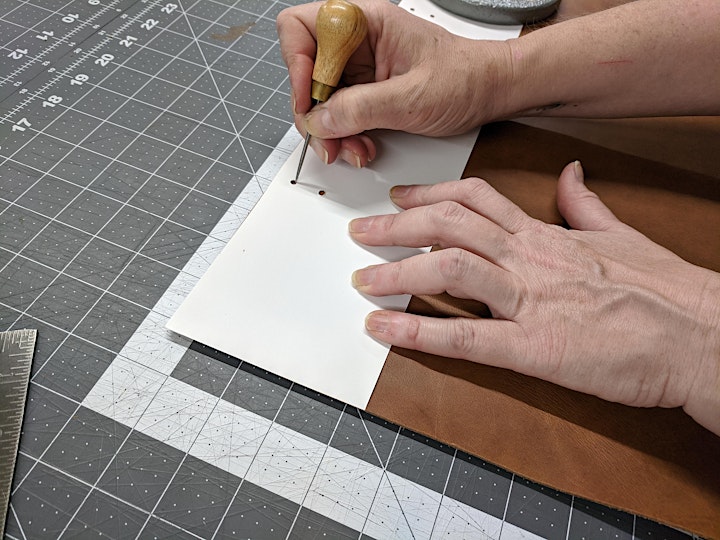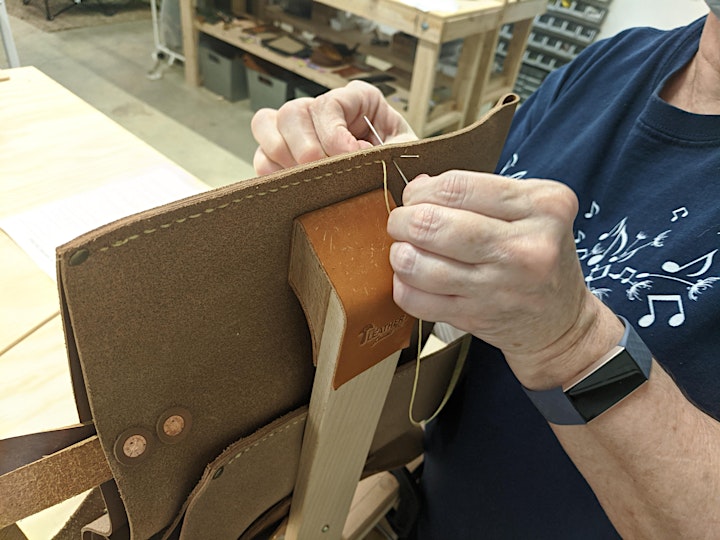 Saddle stitching is a prerequisite for participation in the tote bag class.
If you have never saddle stitched before (or need a refresher) the brief tutorial below should help. After watching the video, if you do not feel comfortable completing 250+ saddle stitches, we do not recommend registering for this class.
We will do a brief review of the saddle stitching process during the class, however, we will not have time to go in detail and the instructor will assume that you have previous experience or at least are comfortable with the process.
If you have any questions regarding your specific situation, feel free to contact the instructor, Megan, prior to registering.