Create a trendy hairpin leg table with locally sourced redwood or elm! This DIY workshop is perfect for beginners.
About this Event
Choose from a locally sourced redwood cookie or elm half-cookie to sand, finish, and turn into a trendy hairpin leg coffee or side table. All supplies provided.
Masks and social distancing required; event will be outdoors in fresh air.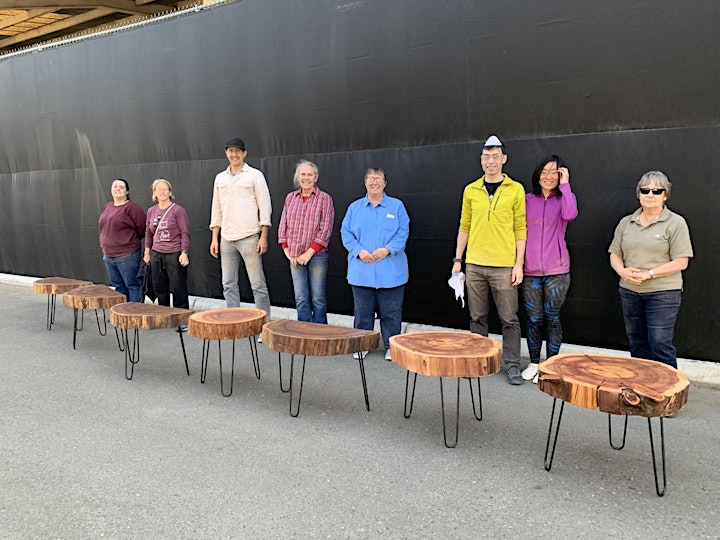 Redwood table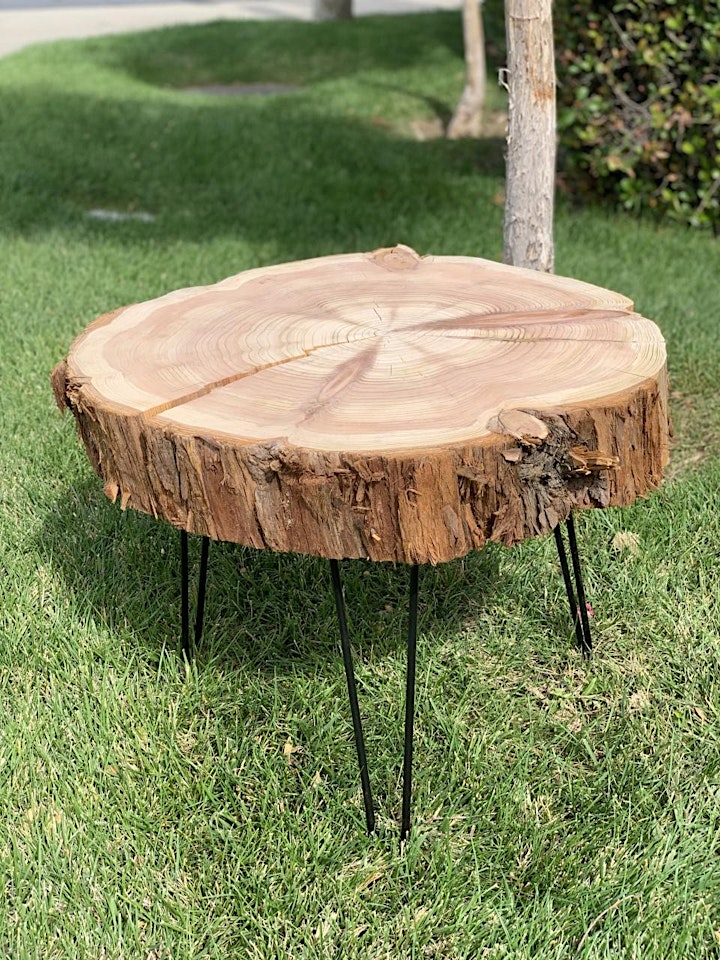 Elm table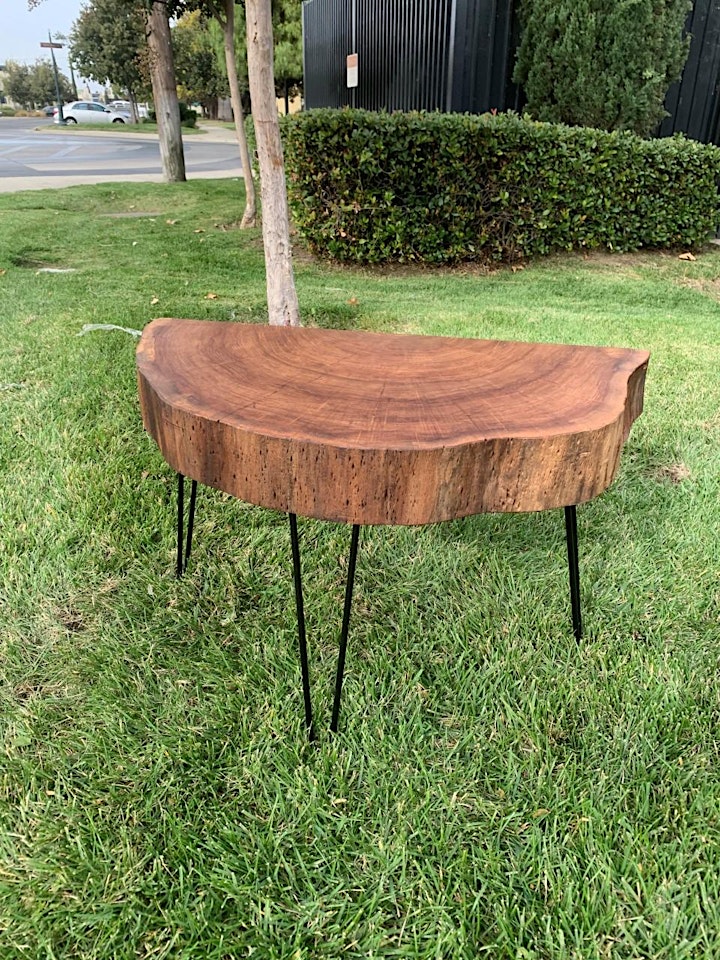 About Urban Wood Rescue
Urban Wood Rescue is a program of the Sacramento Tree Foundation on a mission to give our fallen trees a second life by keeping them out of the landfill. By milling and drying this lumber, we not only make use of a valuable resource but also ensure these trees continue to sequester the carbon they accumulated throughout their lives. This gorgeous, sustainable wood is a great way to bring our City of Trees heritage into your home.
Funding for this program is provided through CALFIRE.