DIY Filmmaking at November 15th's LAPPG Meeting

Thursday, November 15, 2018 from 7:00 PM to 10:00 PM (PST)
Event Details
**Please make a note that this month's meeting is on a Thursday.**
Join the Los Angeles Post Production Group for our November 15, 2018 meeting (doors open at 7pm) where we are exploring DIY filmmaking featuring these two valuable presentations:  

MAKING A MOVIE FOR $1K AND EXPERIMENTING
WITH SELF-DISTRIBUTION

Director John K.D. Graham, Cinematographer Richard Galli, and Producer/Actors Helenna Santos and Alexandra Boylan all set out to do what many filmmakers would consider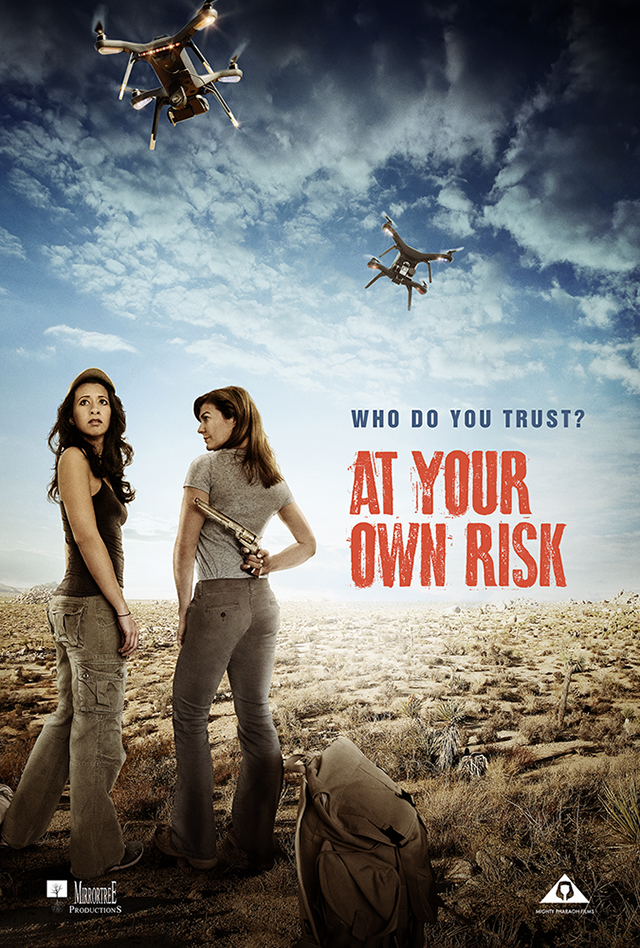 impossible.  The four of them trekked through the New Mexico desert for 12 days to shoot their feature film At Your Own Risk with a $1,000 production budget. Upon returning to Los Angeles, their post production team brought this micro-budget film to life.
 
At Your Own Risk was created to test the self-distribution model, releasing on iTunes and Amazon through Distribber (as well as atyourownriskmovie.com with added Behind the Scenes and Filmmaker Commentary). At the time of this writing, the film has nothing but 5 star reviews on iTunes.
 
Alexandra, John and Rick will be sharing this journey with the LAPPG community.  Find out how four people shot a feature film for $1,000, navigated post with a handful of people and adapted the film along the way, you can follow their journey on instagram at @atyour_ownrisk.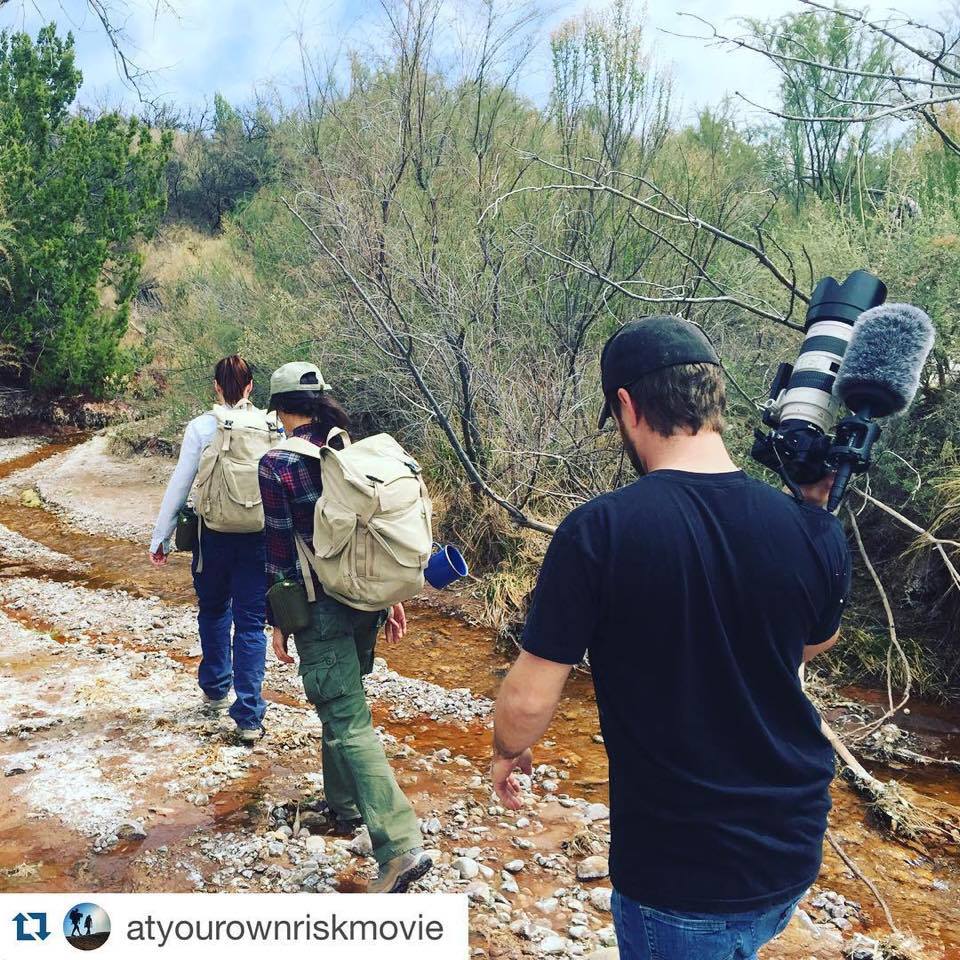 The crew on location in New Mexico.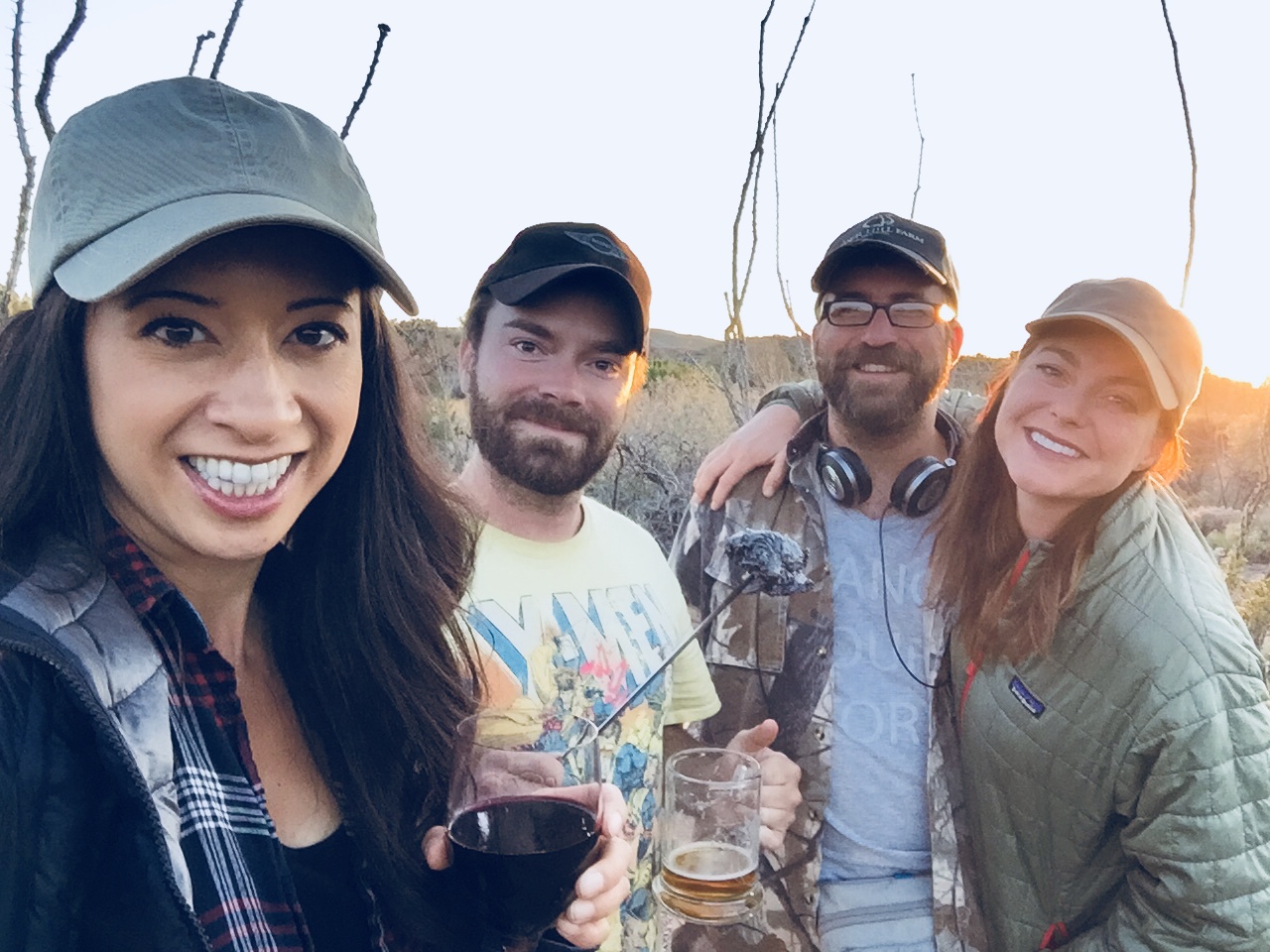 The entire production crew for "At Your Own Risk."
 +
 SMALL TO NO CREW PRODUCTION WITH
JEM SCHOFIELD OF THEC47

Corporate, commercial and in-house production is changing in terms of structure and resources. While the equipment has gotten better and better (and less expensive), the crews have become much smaller! Small to No Crew production is commonplace in today's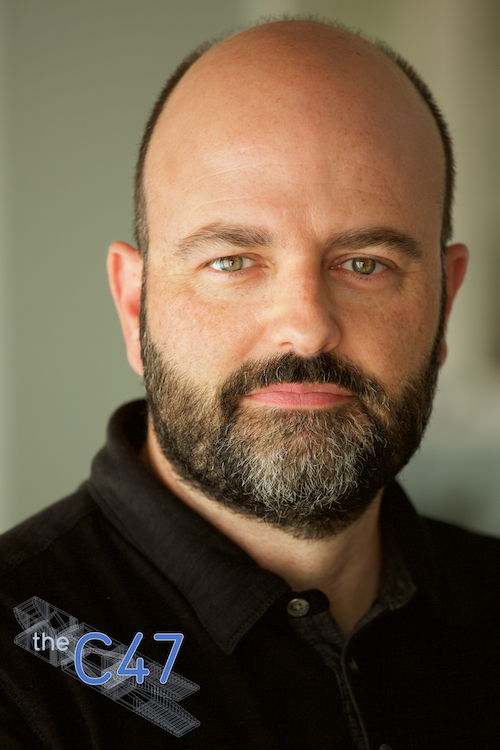 production to post-production landscape.

With this new landscape also comes the technology side of things which is constantly changing (especially in terms of cameras & lighting). When you are the producer, director, DP and camera operator on a job you really need to understand how things work and where things are going in terms of these tools so you can effectively use them to tell your stories.

In this special presentation, Jem Schofield of theC47 will give you insight into the future of Small to No Crew production including an understanding of the move from HD to HDR production and some of the tools that you need to know about to work within that landscape now and into the future!


Jem Schofield is a producer, DP and educator and the founder of theC47 (a full service production company that focuses on video production, filmmaking, consulting & education).
For over 20 years Jem has produced projects for an ever expanding client base. Current and past clients include AbelCine, Apple, Inc., ARRI, Canon, Corus Entertainment, MAC Group, NBCUniversal, NPR, Riverbed Technologies, Scottish Enterprise, Sony, TED, The Vitec Group, Walmart Films, Westcott, YouTube & Zeiss. Jem is also an equipment design consultant to many manufacturers in the film and television industry. Most recently he designed theC47 DP & theC47 Book Light Kits (geared towards corporate, in-house and small to no crew productions), which is based on Westcott's Scrim Jim Cine system.

For more information about Jem & his whereabouts visit theC47.com or visit his YouTube Channel at youtube.com/thec47 where he posts ongoing educational content.


Instagram: jemschofield
Twitter: @thec47
Facebook: https://www.facebook.com/thec47
LinkedIn: http://www.linkedin.com/in/jemschofield


Presentation Sponsored By:
Westcott Lighting
***As always there will be plenty of time to network, enjoy some coffee and participate in our great giveaway which includes thousands of dollars of amazing prizes from our generous partners!

$5.00 cash kindly requested at the door will include 1 giveaway ticket.
Location:

Roth Hall
1714 21st Street

Santa Monica, CA 90404
Click for a map here. 
***Street parking is available as well as a Crossroads parking lot on 22nd Street. Please click here for a parking map. 

---
FALL OUT BOY'S MANIA TOUR USES POCKET CINEMA CAMERA 4K AND URSA BROADCAST
Blackmagic Design recently announced that the live production workflow for Grammy nominated American rock band Fall Out Boy's worldwide MANIA tour was upgraded to include its Pocket Cinema Camera 4K, URSA Broadcast and ATEM Camera Control Panel. The tour also used a full AV workflow of additional Blackmagic Design products.

Since bursting onto the scene in 2005 with the hit
single, "Sugar, We're Goin Down," Fall Out Boy has been topping the charts with hit songs like "Dance, Dance," "Centuries," and "Uma Thurman." The band released its latest album MANIA earlier this year, and just this month wrapped the sixth and final leg of the MANIA tour featuring openers Machine Gun Kelly and other supporting acts.

Production Designer Robb Jibson of Chicago production design firm So Midwest, Inc., and Touring Video Director Patrick Eaton of production and engineering solution provider VER, implemented a full Blackmagic Design setup when the MANIA tour began in 2017 and continued to upgrade the setup throughout 2018 to include a Pocket Cinema Camera 4K, five URSA Broadcast cameras, an ATEM Camera Control Panel, five Blackmagic Camera Fiber Converters and five Blackmagic Studio Fiber Converters.

The Pocket Cinema Camera 4K was used at the front of the house to capture a wide angle shot of the stage, along with a Blackmagic Video Assist 4K monitor/recorder, which Robb used to record each show in its entirety so he and the band members could review each show afterward. The URSA Broadcasts were set up throughout the upper sections of each venue to capture various views of the stage, and the team used URSA Studio Viewfinders and URSA Viewfinders in conjunction with the cameras. Blackmagic Camera Fiber Converters and Blackmagic Studio Fiber Converters allowed the team to run all necessary connections from the URSA Broadcasts to the engineering racks backstage.  (Read more here.)
---
40TH ANNUAL TELLY AWARDS OPEN FOR ENTRY!

Honoring Excellence in Video And Television Across All Screens

The industry has changed, and fast. Work is now being made for more platforms, by more companies, and for larger audiences than ever before. The Telly Awards is committed to honoring the cutting edge of innovation in our shifting industry, and providing a way for the best work to stand out from the crowd.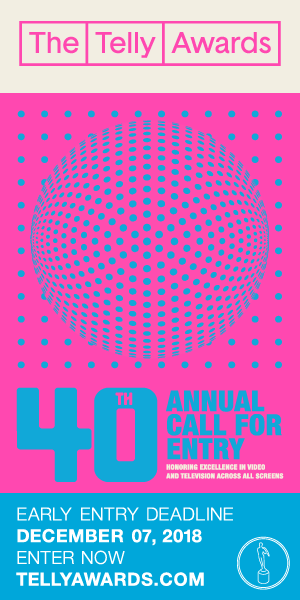 This year marks 40 years of honoring excellence across video and television, which we're commemorating with this year's theme: A Story for Every Screen. We've grown over forty years—from VHS tapes to urls, from one TV box to multiple screens, but have remained committed to celebrating our vibrant industry's best work for all screens.

To continue from last year's dynamic evolution, we've added a suite of new categories, new judges, and events, including:

A new suite of honors for Branded Content, Social Video, and—new this year– Live Video
& the inaugural Media Company of the Year Award.

New judges, like David Lennon (VICE), Courtney Coupe (Great Big Story), Justin Durrazo (Droga5)—and more.

Stay tuned for upcoming news, like our new screening series showcasing Telly Winners, and enter your work through the Early Entry Deadline on Friday, December 7th!

Click here for more information and to enter.
---
SUBSCRIBE TO LAPPG'S YOUTUBE CHANNEL TO CATCH UP ON MISSED MEETINGS
In our latest Youtube highlight video, Blackmagic Design's Paul Saccone discusses the touch screen controls on the Pocket Camera, utilizing the same OS as other BMD cameras like the URSA, the pocket camera's dynamic range of 13 stops, and that buying the camera also includes a full install of Davinci Resolve software. He also talks about the many upgrades in Davinci Resolve 15, including Fairlight audio enhancements as well as the inclusion of the powerful Fusion effects creation software and Resolve's improved multi-user functionality.

Watch here:
Click the button below to SUBSCRIBE and be notfied as new videos hit our YouTube Channel!


---
NEWFILMMAKERS LOS ANGELES (NFMLA) FILM FESTIVAL - NOVEMBER 17th, 2018

The fall 2018 NewFilmmakers Los Angeles (NFMLA) slate continues with a presentation of InFocus: American Indian, Aboriginal & Inuit Cinema, which showcases films by indigenous filmmakers from America, Canada, and New Zealand, as well as documentaries about native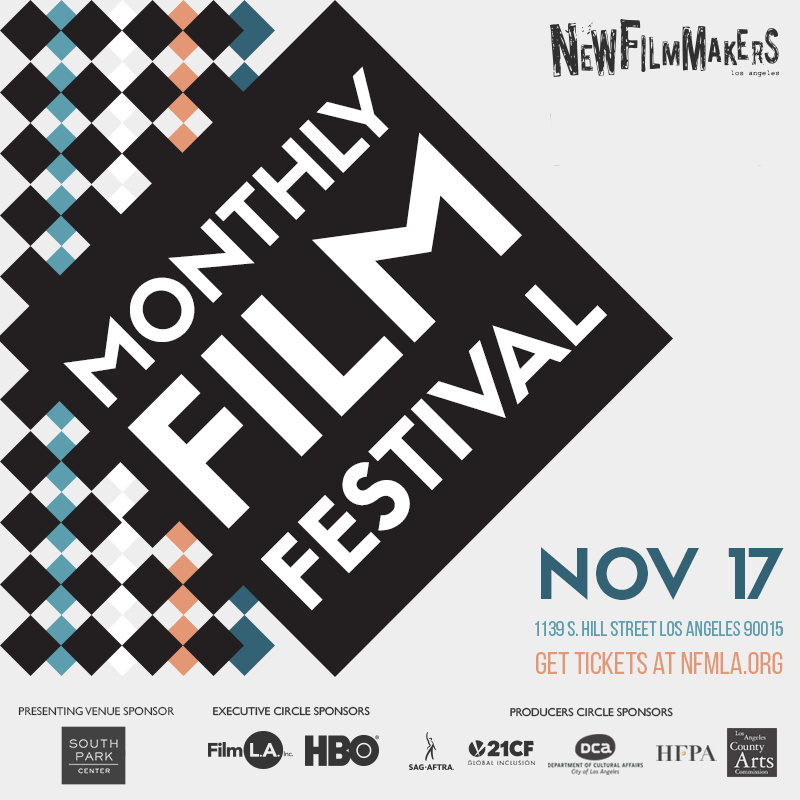 subjects, in addition to a selection of local and international films.

The first screening of the evening is feature film Sometimes Our Friends Come Over (and sometimes we're all alone), a brutally honest and startlingly timely look at the unraveling of a millennial relationship in the shadow of the Trump era, written and directed by visual and sound artist and CalArts Art/Technology MFA Daniel Watkins.

The evening continues with shorts program InFocus: American Indian, Aboriginal & Inuit Cinema, which includes some of the strongest emerging voices in Native filmmaking today, including films which premiered at Sundance, Toronto International Film Festival, Seattle International Film Festival and ImagiNative.

The night concludes with a shorts program including animation, music videos, and live action.

$5 for single film programs or $15 for all films with open bar!
 
For more event information and tickets, visit: https://www.newfilmmakersla.com/events/event/monthly-film-festival-november-17th-2018/
---
MARK YOUR CALENDAR FOR THESE UPCOMING MEETINGS
November 15, 2018 – LAPPG Meeting (Roth Hall)
December 12, 2018 – LAPPG Meeting (Roth Hall)
January 10, 2019 – LAPPG Meeting (Roth Hall)
February 13, 2019 – LAPPG Meeting (Roth Hall)
March 14, 2019 – LAPPG Meeting (Roth Hall)
Adobe, Advantage Video Systems, Blackmagic Design, BorisFX, Creative Handbook, Digital Rebellion, Glyph Production Technologies, Indie Shooter, Intelligent Assistance, iZotope, LaCie, Mercury Production Report, Other World Computing, Pro Sound Effects, Pro Video Coalition, ProductionHUB, Shutterstock, Sound & Picture, Vimeo, Zeiss
We look forward to seeing you on Thursday, November 15th!
Sincerely,
Los Angeles Post Production Group
Please visit www.lappg.com for discounts, job listings, industry news and more.
When & Where

Crossroads School's Roth Hall
1714 21st Street
Santa Monica, CA 90404


Thursday, November 15, 2018 from 7:00 PM to 10:00 PM (PST)
Add to my calendar
Organizer
The Los Angeles Post Production Group is a professional organization for people with a passion for film, video and the digital media finishing process.

The LAPPG discusses all aspects of post production, from picture and sound editing to color correction, visual effects, codecs, storage and post workflows.

Expert presenters and leading companies come to our monthly meetings and share new technologies, techniques, tools, products and best practices to aid us in telling great stories.
We also provide our members with great offers and discounts as well as opportunities to network and make industry connections.
Membership is free and you need not live in Los Angeles to take advantage of this great resource.
To become a member please email your name and information about yourself to membership@lappg.com.