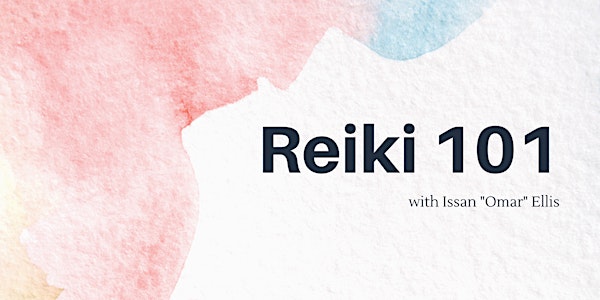 DIY Fest Presents: Intro to Reiki
All about reiki!
About this event
Are you curious about the Japanese healing modality called Reiki? If so, the Intro to Reiki workshop is right for you! This workshop is for both those who have never heard of it before and for individuals who have a basic knowledge of it.
The workshop will discuss what Reiki is and how it can improve the quality of your life. We will also learn the concepts behind it, its history, benefits on the body, and self-treatment hand positions that you can do on yourself.
Taught by Issan "Omar" Ellis who is a Reiki Master Teacher and Ordained Minister who promotes the idea that everyone is worthy of healing and love. He is a firm believer in the benefits of a combination of modern medicine and holistic modalities. Born here in Baltimore City, he graduated with his Bachelor's degree in interdisciplinary Studies from the University of Baltimore. He has continued to grow and improve to help inspires those around him to never sacrifice what makes them unique.
This workshop is part of the 13th Annual DIY Fest Virtual Edition!
Please be aware that if you sign up, you agree to the following Attendee Guidelines:
Recording or taking screenshots are strictly prohibited, without the host's consent.
Be respectful to the Host and the Speaker
No Bullying
Take Space, Make Space
No Put-Downs
No Hateful Speech
Understand the time limit, keep the conversations flowing
Please note that disrupting the workshop could result in removal from the Zoom call.