Description


12:00 PM - 1:00 PM EST
DIY (Do It Yourself) Estate Planning Webinar
click here for a video explaining the idea
If you become interested in the material presented, please contact me for service.

How to Join the Webinar
1. Click the link to join the webinar at the specified time and date:
https://global.gotowebinar.com/join/5635875974948699139/538235625
Before joining, be sure to check system requirements to avoid any connection issues.
Note: This link should not be shared with others; it is unique to you.
2. Choose one of the following audio options:
TO USE YOUR COMPUTER'S AUDIO:
When the webinar begins, you will be connected to audio using your computer's microphone and speakers (VoIP). A headset is recommended.
--OR--
TO USE YOUR TELEPHONE:
If you prefer to use your phone, you must select "Use Telephone" after joining the webinar and call in using the numbers below.
United States: +1 (562) 247-8321
Access Code: 741-188-218
Audio PIN: Shown after joining the webinar
Webinar ID: 147-522-531
To Cancel this Registration
If you can't attend this webinar, you may cancel your registration at any time.
LEARN MORE ON THE WEBINAR
World System Builder (TM) is offering a FREE and BRIEF presentation on how to set up your own estate plan with minimal financial barriers This is immensely helpful, especially when those dollars are getting tighter and tighter. WSB works in cooperation with NetLaw(SM) to deliver low-cost financial literacy and cost-effective estate planning services.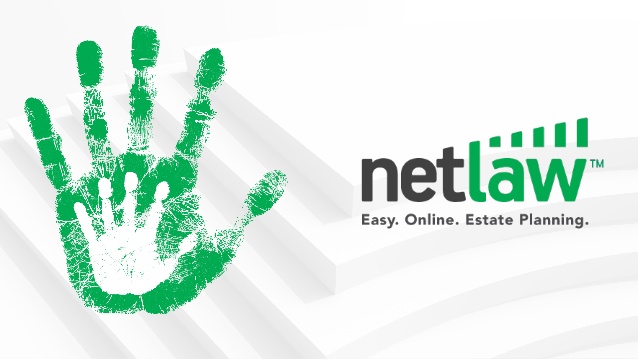 Since 2012, NetLaw has worked tirelessly to develop and implement a seamless, online estate planning product. NetLaw customers come from industries such as financial services, legal services, healthcare, elder care, charitable and others. Since its inception, NetLaw has developed and launched a comprehensive product portfolio, including the SmartGuide document generation platform, LifeVault storage solutions and NetLawPro attorney network. NetLaw has also enhanced its product portfolio with the addition of PartnerPortal for client management and lead generation. NetLaw utilizes an innovative, online system that was recognized by the American Bar Association with their prestigious James I. Keane e-Lawyering award in 2012. NetLaw complements its solutions with professional training and support to enable customers to maximize the value of their NetLaw investment.
NetLaw was founded in 2012 with one vision: to transform the way legal services are delivered. From this vision, the NetLaw platform was born – enabling the average American to generate and share basic estate planning documents to voice their wants and wishes. Before the idea of online estate planning, NetLaw was already pioneering this concept to enhance and transform the estate planning industry. Before NetLaw, individuals were either spending countless resources to developtheir estate planning documents, or not completing their documents at all. NetLaw believes that everyone should have access to complete the basic estate planning documents. Today, NetLaw educates individuals on the importance and basics of estate planning. NetLaw delivers an affordable, efficient solution to businesses, which encourages their customers, patients, and employees to take care of tomorrow, today.
DUE TO ROOM CONSTRAINTS:
ONLY a small number of tickets will be issued for the webinar.
NOTE: Any Financial Advisors / Financial Professionals attending need to check in with Tim Tucker AT LEAST 48 hours prior to the event in order give World System Builder adequate time to make arrangements. Non-compliance with this matter will result in disqualification of the financial services-affilated person from the event.
FAQs
Where can I contact the organizer with any questions?
Contact me at the link to "contact organizer."
Can I update my registration information?
Yes.