Description
Purchase tickets ASAP! ONLY 12 seats available (per class)!

Hey Queens,
We will be having our next candle class, SATURDAY, JUNE 29TH! Enjoy these beachy mermaid vibes just in time for summer!

If you're looking for something exciting and unique to do, try making a candle! Bring a friend or come solo to our small class setting as you learn how to make a highly fragrant, 8oz soy wax candle with a crackling wooden wick.

But wait, there's more, as you wait (30 - 60 minutes) for the magic to happen. You will be able to win one of our many prizes with a cool game.

Your ticket will include your mermaid candle jar with wooden wick, drinks & snacks, & a cool prize!

Believe me, it's not nearly as hard as you may think and you will be so proud! So come join us and surround yourself in good vibes and great smelling candles!


PICK A CLASS:
Class A - 11am - 1pm
Class B - 3pm - 5pm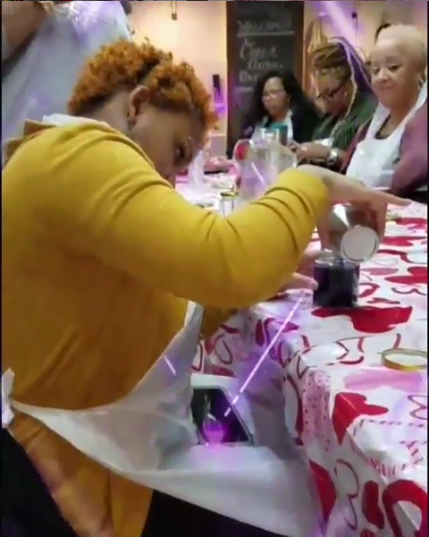 ---


**Private classes are also available for groups, bridal parties, etc. We will come to you. Email for more information and ask about group rates**

**Queen Aura Aromas does not take responsibility for the mishandling of wax that may result in injuries on any level.**



Don't forget to check our Instagram for more photos https://www.instagram.com/queen_aura_aromas/