DIVORCE Is A New Beginning

Sunday, October 20, 2013 from 11:00 AM to 1:00 PM (EDT)
Event Details
Far too often, no matter how deep it hurts or how bad it feels, people suffer the conditions of an unhappy, unhealthy marriage. "Getting help" sometimes doesn't help. And giving up seems an unbearable humiliation. Largely because "everybody" speaks of divorce as a FAILURE-- right up their with homelessness and bankruptcy.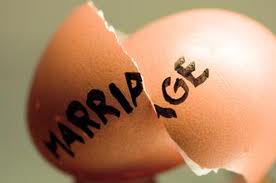 Living in a racists' society doesn't help. As often, the emotional toll caused by the relationship is upstaged by the devastation caused by the court system. If you grew-up Black in America, you heard on more than one occasion about airing your dirty laundry in public.
Chief LeTava has not only done relationship counseling for nearly 20 years, she has faced this very scenario after nearly 20 years of marriage. Of course it was difficult, but she can share with you some tools that will help make it less painful and allow for a more harmonious exit.
In this one-time ONLINE class, she will give you 10 things to do to help heal and repair yourself and your family  (including what to tell the CHILDREN), 10 tools (including what to do BEFORE you go to court), a list of support resources and information on how to schedule a private counseling session with her.
Class  includes printable outlines, couples worksheet and resource list. Registration limited to ensure quality interaction with all participants.
*Registration closes 24 hours PRIOR to class.  You will receive a confirmation email once you have completed your transaction. This is a CLOSED class. Access codes and login information will be emailed to you 48 AND 24 hours prior to class time.