Sales Have Ended
Ticket sales have ended
Thank you for Your Order. We look forward to seeing you April 12th!
Sales Have Ended
Ticket sales have ended
Thank you for Your Order. We look forward to seeing you April 12th!
Description
Divorce Can Be the Beginning, Not the End...
How to Get Through it Without Losing Your Money or Your Mind!
---


It's Over...
Where Do I Start?

What Comes Next?

How Do I Begin Again?
---
DivorceTown® USA in Proud Partnership with Visions Anew presents this incredible Private Seminar you simply can't afford to miss! Come enjoy an intimate lunch with 3 TOP DIVORCE EXPERTS and get the help and hope you need.
---
Thinking About Divorce and Don't Know WHERE to Start?

In the Middle of a Divorce that is NOT Going Your Way?

Are You Fighting for the RIGHT Things?
LISA C. DECKER, CDFA, RCS-D brings a vast array of experience and talent to her clients while operating as one of only 5,000 professionals in the USA and Canada that have received the prestigious designation of Certified Divorce Financial Analyst (CDFA). In addition, she is one of an elite few in the country to hold the designation of Real Estate Collaboration Specialist in Divorce (RCS-D). Lisa believes what's important in divorce is focusing on your family, your finances and your future so you can move on without divorce regrets.

---
How Does Divorce Affect Your State of Mind?

What is Normal, and How Do I Get There?

How Do I Talk To My Kids About Divorce?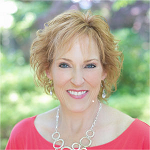 ANNIE M. GARRY, LCSW is an individual, couple and family psychotherapist with 30 years of clinical experience. She is also a clinical trauma professional, mediator, co-parent counselor, parenting coordinator and divorce recovery specialist. Annie is the new owner of Visions Anew Divorce Support, which offers education, guidance and connection to those going through the divorce process. She partners with her clients to develop insight, discover the inner strength to make change, encourage movement toward resolution and embrace opportunities to create a fulfilling present and future.
---
When Will I Know When I'm Ready for Love Again?

Who Is It Safe To Trust and How Will I Know?

How Do I Avoid Repeating Past Relationship Mistakes?
DR. DEBORAH RUSSO, Licensed Clinical Psychologist is dedicated to helping individuals and couples navigate the challenges and milestones that surface in serious dating, pre-engagement, engagement, and newly married relationships. She is a Certified Facilitator of several evidenced based Relationship Strengthening Inventories helping to fortify couple-ship bonds. Dr. Russo assists couples in creating resilient marriages by providing tangible tools early in their relationship so they can master vital communicate skills, healthfully manage conflict, conquer daily challenges and navigate uncertain and painful seasons together. In addition to her Private Practice, Dr. Russo leads Pre-Marriage Preparation Workshops and facilitates fun-filled Experiential Team Building Workshops for Clinicians, Families and Couples.