Refund policy
Contact the organizer to request a refund.
Eventbrite's fee is nonrefundable.
In this teach-in, we go DEEP into the nitty gritty of facilitation design AND we apply what we learn to draft session of your own choosing.
About this event
This online workshop is for anyone seeking to design and facilitate more dynamic, creative, and savory social spaces (i.e. workshops, "meetings", discussions, etc, etc).
In this 2 hour session held over zoom, we go deep into the craft of a facilitated space. Working through the story arc of a session, we'll review specific considerations, exercises, and techniques you can draw from and adapt as you design a facilitated session that fits your style, your people, and the purpose of your gathering. AND, you'll have the chance to apply what you learn in real time to a draft session of your choosing during our practice studio.
No matter how formal or informal the space you're preparing, and no matter how experienced or not you feel as a facilitator, you'll find some new perspective and creative spark in this workshop.
**Our Intro to Facilitation workshop is a prerequisite for this class.**
HERE'S THE DETAILS
This session combines a teach-in on facilitation design with a practice studio.
In the teach-in portion of this class, we'll go into detail on critical considerations you can apply when designing almost any space (including those that are purposefully underdesigned or co-designed with participants). Topics here include how to choose a format for your session, how to estimate time for sessions and exercises, how to select different processing or social levels for your exercises, and how to adapt these and other practices both to your own style and when things inevitably don't go as planned.
After the teach-in, we'll spend some time in practice together, applying what we've learned to a draft session of your choosing.
In the end, you'll leave with...
an enriched understanding of facilitation as a craft
concrete techniques you can apply when designing almost any session for facilitation
an understanding of how to adapt these lessons for your own facilitation style and for the communities, teams, and collectives you're part of
a draft design of a real world session of your choosing, rich with insights from yourself, your fellow students, and the instructor, that you can put into play right away
​​Questions? Email info@buildwith.org
SLIDING SCALE
Please note this event uses a sliding scale for ticket pricing. All tickets provide the same level of access to the workshop.
"When I pay more, I know that I am helping others to access the event. When I pay in the middle, I know I am helping the organizers cover costs. And when I pay at the bottom, I know I am letting my community hold me and support me. All of these are wonderful and acceptable ways of participating."
"Please be mindful that if you purchase a price at the lowest end of the scale when you can truthfully afford the higher ticket prices, you are limiting access to those who truly need the gift of financial flexibility. Being honest with yourself and your financial situation when engaging with sliding scale practices grows strong and sustainable communities." (Source: Sliding Scale Why, How, and Sorting Out Who)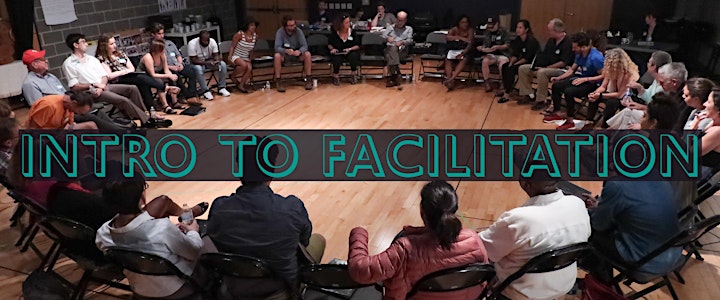 A NOTE ON PREREQUISITES: While Diving Deeper is for both newbie facilitators and experienced folks alike, we'll be referencing foundational material and insights from Build With's Facilitator's Toolbox throughout this session. Building from that foundation clarifies and greatly enriches the material in this class -- it's what lets us get so detailed in such a short period of time. This is why our Intro to Facilitation workshop is listed as a prereq for this workshop. If you haven't already taken our Intro class, you can register for one here: https://www.eventbrite.com/o/build-with-45077659163#events