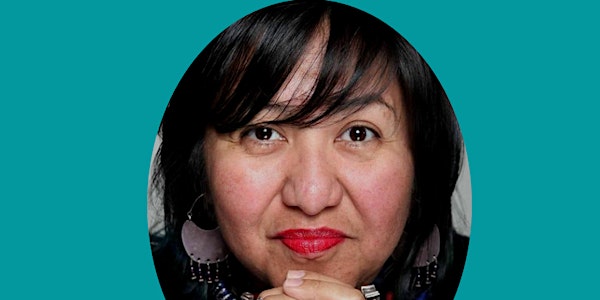 Divinely Guided, Intuitively Channeled Messages (December)
Divinely Guided: An archangel / ascended master channeling event
About this event
Divinely Guided is a monthly offering that happens on the new moon or close to it, and a subscription service of weekly dispatches of channeled messages.
For our last live call this year, we gather on December 22 at 6 pm PST, so folks on the East Coast may still join if they want. The moon will be in the sign of Saggitarius. Bringing in the fire to help us prepare for the birthing of the light. As a collective, we receive channeled messages from Archangels and/or Ascended Masters. After sharing the group message, I open the floor to questions to ask the guides. As the date approaches, I may be able to share which angel(s) or ascended master will share at our event. The event's entirety is not recorded; however, only the message for the collective is shared with all who register.
I invite you to be open to receiving the channel message(s) and the energy of your divine support team. I'm asking for you to pay what feels intuitively most aligned for you to experience this event. However, if you prefer to submit payment via Venmo @goodmexicangirl please include your email address and the date, December 22, so I can add you to the list. Sign up even if you cannot join the live call, as the collective message is shared with all who register. There are no refunds or exchanges if you are not able to attend.
If you are interested in the subscription service, join at the $22 via this link or the $33 level via Buy Me Coffee. The difference in price point is that the $33 level includes free tickets to monthly live calls and to the Portal Activation monthly remote events.
For joining the call, you'll receive:
- A personalized energetic attunement from the divine channeled beings & your team of divine guides, simply as a result of attending this event.
- A general group message that may include activation, a clearing, or anything else that Archangels / Ascended Masters and your divine guides feel would be of service to you at the time.
- The opportunity to ask questions about any area of your life where you are experiencing blocks and receive clear answers.
- Feel greater alignment with angelic energy in a way that invites an enhanced presence of angelic assistance into your day-to-day life.
Please note that all email communication is done through Eventbrite. So please check your spam folder too. A zoom link will be sent to you all via Eventbrite email messages.
How to best prepare yourself and your space:
Make sure you're in a comfortable space where you won't be disturbed for the length of the session (60-90 mins). It's a good idea to tidy things up – as it will raise the vibration of the space.
Find a place where you can lie down comfortably. For example, you could set up a yoga mat and/or blanket on the floor or stretch out on your bed or couch.
If you have incense, sacred smokes, crystals, and/or candles, feel free to set them up! Make your space cozy.
Having a glass of water nearby is also a great idea.
Take a few minutes to be quiet before joining the call; this is ideal.
I recommend using headphones as the quality may sound better.
Set up the audio on zoom to Turn on Original Sound (see advanced settings via the mic tab on the bottom left-hand screen).
This event is not recorded.
If joining in person:
Bring any crystals or amulets to charge on the collective altar.
Please note that sacred smoke will be burned in the space.
General Etiquette:
We are creating sacred space through a virtual platform.
Plan to begin the video call at least 5 minutes before starting time to give yourself time in case you run into tech issues. Also, to drop in and be ready to be receptive and open to the journey.
Please try your best to be in a room with no/limited distractions. Notify roommates/family members/others that you will be in a video call so that they know not to come into the room and be mindful of outside sound.
During the Channeling, Sound bath, Guided Meditation, or Reiki
Mute the microphone as we will be recording the live sound bath and guided meditation for you all to listen to again at your leisure.
I invite you to have your webcam/video camera on at the beginning of the invocation and at the end to close the circle. If this is not amenable, then have your camera off with your preferred name visible.
There will be an option to view all participants in "Gallery View"; please select this option as it allows us to see each other as though we are together in person :)
There will be an opportunity to share reflections and observations and ask questions. You can share in the chatbox or be invited to share live once the moderator has invited you to unmute the mic.
Unmute yourself when you are acknowledged to speak by the facilitator.
Any questions, feel free to email: lovecoach@healingqueen.org.