Description
Flower Essences have been used since ancient times to heal emotional imbalances and physical injuries. They are herbal infusions made from the flowering part of the plant, which uniquely addresses emotional & mental aspects of wellness. These natural remedies can be used safely on adults, children, and pets.
Many naturopaths and other professionals use and recommend flowers to treat emotional conditions for which traditional medicine may lack a cure, including grief, anxiety, sadness, mental fogginess, and uncertainty. Flower essences are best known to help your body deal with and process emotions like grief, fear, and anger, and combat the physical symptoms that happen as a result of repressed emotions.

Flower essences are most commonly taken orally from a dropper bottle directly under the tongue, or in a bit of water. Flower essences are also quite effective when absorbed through the skin in baths or directly on the skin. At Divine Health Naturally, we custom blend essences for individual needs.
During this community workshop, Dr. Tracie Yautz will help you to discover:
1. How Flower Essences are used.
2. The many ways that Flower Essences can support your health and well-being.
3. How Naturopaths determine what essence or other option is best for a person or pet.
Join us for this fun and educational community workshop and see Dr. Tracie demonstrate how she muscle tests a person/pet to determine which essences are needed, and custom blends them right in front of you.
Monday, November 13th at 6:30 pm
Divine Health Naturally
556 Main Street
Harmony, PA
Can't wait until November? Call Divine Health Naturally to schedule your private appointment at 724.355.9049
Click here to see all naturopathic services:
www.divinehealthnaturally.com/restructuredservices.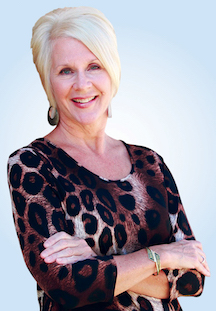 Tracie Yautz, ND is founder and owner of Divine Health Naturally Wholistic Wellness Center. She is a compassionate and intuitive traditional naturopathic doctor, certified health coach, and emotional restoration facilitator. Her professional training and certifications include Trinity College of Natural Health, Digestive Health Specialist through the Loomis Institute of Enzyme Nutrition, Nutritional Microscopy, and Certified Natural Health Professional. She also has training in herbology, nutrition, reflexology, iridology, flower essences, aromatherapy and biological terrain therapy. Learn more at DivineHealthNaturally.com. To schedule your comprehensive health assessments please call 724.355.9049.