Multiple Dates
Divine Liturgy Registration | اشتراك في القداس
Register your spot to attend the Divine Liturgy. Please register only once to give an opportunity for others to attend the Divine Liturgy.
About this event
We thank our Lord Jesus Christ for His abundant love and mercy towards us.
Currently, we are now beginning to offer controlled, limited attendance Divine Liturgies. These Divine Liturgies will be offered several times a week. The registration is per family not individual.
Precautions
Bring your own water to use for Holy Communion (There will be no communion cups)
Bring your own masks (Masks will not be provided)
Only sit with your family and not other congregants
Do not greet one another but rather bow to each other when the Deacon says "Greet one another"
Bring sanitizer
_________________________________________________________________________________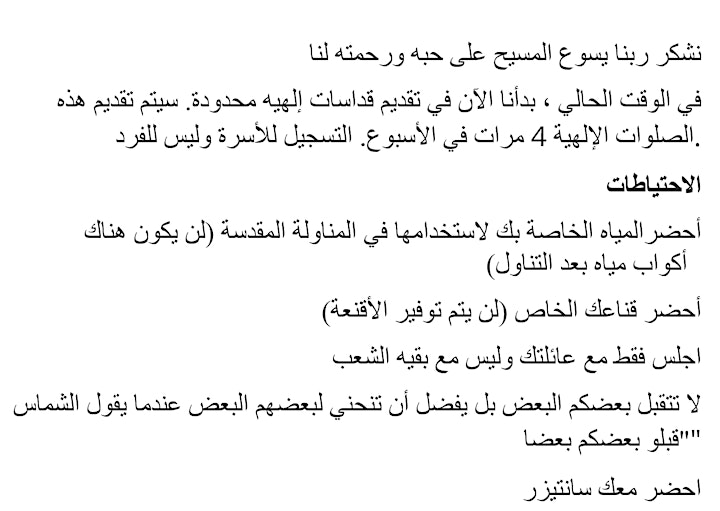 Organizer of Divine Liturgy Registration | اشتراك في القداس