Description
Is your hair excessively dry?
Do you have dry, itchy skin or red dry patches on your face?
Are your nails splitting, chipping and not growing?
Dealing with psoriasis?
Dark circles under your eyes?
Do your fingernails have ridges?
Are the lunula (little moons) missing from your fingernails?
These symptoms can be signs of nutritional or mineral deficiency, thyroid or hormone poor digestion, or lack of quality sleep. The good news is that your body's cells are in a constant state of renewal, so these symptoms can be remedied.
Attend this free community workshop with Naturopath Tracie Yautz and learn ways that you can relieve skin, hair and fingernail issues naturally.
Monday, October 16th, 2017 at 6:30 pm
Divine Health Naturally
556 Main Street
Harmony, PA
Free parking in the lot behind the building and on the street. Register for free using the buttons above.
Can't make it to the community workshop? Setup an appointment with Dr. Tracie Yautz. Learn more about her naturopathic services here:
divinehealthnaturally.com/restructuredservices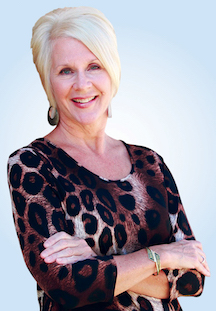 Tracie Yautz, ND is founder and owner of Divine Health Naturally Wholistic Wellness Center. She is a compassionate and intuitive traditional naturopathic doctor, certified health coach, and emotional restoration facilitator. Her professional training and certifications include Trinity College of Natural Health, Digestive Health Specialist through the Loomis Institute of Enzyme Nutrition, Nutritional Microscopy, and Certified Natural Health Professional. She also has training in herbology, nutrition, reflexology, iridology, flower essences, aromatherapy and biological terrain therapy. Learn more at DivineHealthNaturally.com. To schedule your comprehensive health assessments please call 724.355.9049.