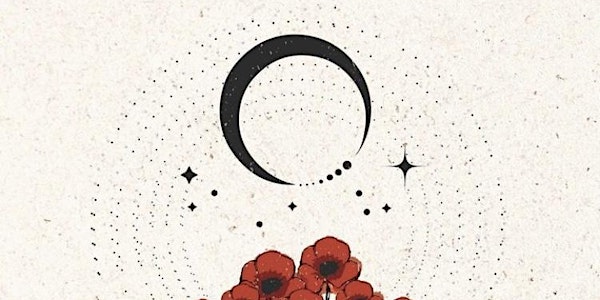 Multiple dates
Divine Feminine Workshop ( Workshop Sagrado Feminino)
Workshops do sagrado feminino: uma série de workshops com uma exploração completa da teoria, saber e sentir da energia feminina
Date and time
Mon, 15 May 2023 12:30 - Wed, 12 Jul 2023 21:00 WEST
Location
R. de Gondarém 779 loja u 779 Rua de Gondarém #loja u 4150-378 Porto Portugal
Refund Policy
Contact the organiser to request a refund.
About this event
Bem vindas lindas deusas 🔮🌸
(Ou qualquer ser que se queira conectar ao seu feminino)
Um espaço para vir receber a sabedoria e a energia do sagrado feminino 🙏🏽✨
Neste workshop exploramos os pilares do sagrado feminino. O que são e como os pode incorporar e sentir no seu dia a dia 🌸🤲🏽
Todos temos energia feminina e masculina dentro de nós, mas para quem tem um útero físico ou se identifica mais com o feminino, é de uma importância enorme perceber e se conectar aos arquétipos da energia feminina, para que a sua vida possa fluir em mais paz, abundância e amor.
Neste workshop aprendemos a teoria/sabedoria de cada pilar do feminino, e após guio vos por uma serie de ferramentas para que possa sentir e entender esta teoria não só mentalmente, mas a nível físico e energético.
Exploramos diversos exercícios físicos, afirmações, visualizações e sons, para que esta sabedoria possa ser percebida a um nível intrinsico.
Também exploramos em profundidade os nossos ciclos menstruais, e como nós como mulheres somos um espelho do ciclo da lua, e as diversas práticas de imensa conexao a nossa yoni.
🌸✨
Este workshop esta divido em 4 classes para podermos abranger toda a sabedoria e todo o energético do feminino.
(Se pretende fazer onwoekshop inteiro recomendo que faça as 4 aulas neste seguimento para que a entrega e o sentir da informação seita mais completo) (no entanto não é necessário que faça todas as aulas, e em ordem, pode fazer só uma individual como sentir, e podera vir fazer as outras na altura que desejar)
Class 1: Purificação do útero
Class 2: Os Pilares do sagrado feminino
Class 3: O sagrado feminino pelos chakras
Class 4: Os ciclos da lua & yoni care
Horário de Junho & Julho:
Week of 29th May: Class 1
Week of 5th June: Class 2
Week of 10th July: Class 3
Week of 31st July: Class 4
Preço aula individual individual: €28
Preço pack de 4 aulas: €85
Classes available in english & portuguese 🤲🏽
Qualquer pergunta ou marcações diretas contacte nos:
916603477 ou +447706620900
Em gratidão
Maria ✨
Sessions in Portuguese or English !
——————
English:
Blessings beautiful goddesses 🤲🏽🌸
(and any wanting to connect & understand the energy of the feminine)
A space to come and receive wisdom on the energetics of the divine feminine and how to navigate it in your life 🔮✨💕
In this workshop we explore the pillars of the divine feminine, what they are and how we can embody them in how we feel and move through this world.
We all have masculine & feminine energy within us but for those that identity as feminine and/or have a womb it's of the most importance to connect to the archetypes within the feminine, so that our life flows in more ease, abundance & love.
We will learn the theory/knowledge behind each pillar, and then I will guide you and teach you tools for your mindset & embodiment that you can take with you throughout your day to day.
Physical exercises, affirmations, visualitions, meditations, poses & sounds.
We will also discuss yoni care/health & practices of connection to our sacred space.
I will incorporate all aspects of healing available within embodying the divine feminine.
Open to all levels of prior knowledge or practice within the elements of the feminine.
The theory, knowledge and embodiment is divided into 4 separate workshops ✨
(You do not have to attend all, and can come back another month to come to one different workshop you missed if you wish)
Class 1: Purification of the womb
Class 2: Pillars of the divine feminine
Class 3: Divine feminine through the chakras
Class 4: Moon cycles & yoni care
June + Jul schedule:
Week of 5th June: Class 1
Week of 12th June: Class 1
Week of 19th June: Class 2
Week of 26th June: Class 3
Week of 3rd July: Class 4
I have been a student for 3 years & healer of the divine feminine and now a certified moon mother level 1 through the Miranda gray teachings 🤍
Innerstanding & embodying this energy has been of huge benefit to my life as a woman.
Feminine energy heals & amplifies in circles! Come join if you feel called 💜