Divine Digs: Detroit's Historical Churches

Multiple Dates
Event Details
They were the institutions that Detroit built itself around, hand-built by the city's founders. They predated the automotive era. They were gorgeous, marvels of engineering- and unlike most relics of Detroit's history, many of them stand around us to this day. We'll visit several of Detroit's most architecturally and significant historic churches.  From Ste. Anne's, which was originally built just days after French explorer's first set foot on land here, to the elegant Fort Street Presbyterian, which was partially modeled after 15th century English Cathedrals.  These churches do more than tell the history of Detroit- they represent it.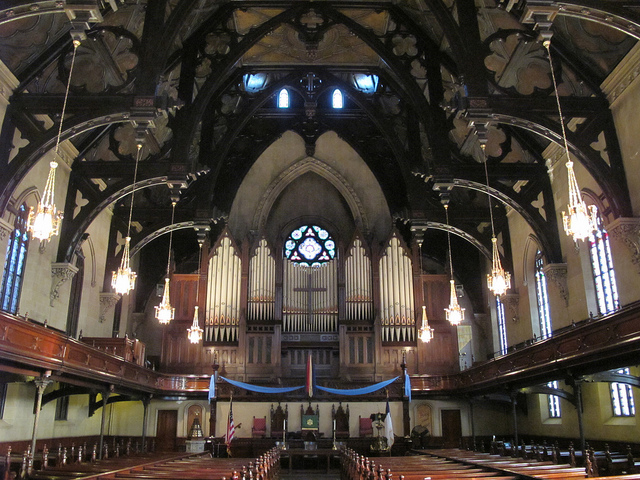 Inside the Fort St. Prebyterian Church, Detroit
You can expect a whirlwind tour of some of Detroit's original greatest monuments. You'll hear their hallowed history from an expert who has made a career of studying the buildings, the colorful stories behind their design, and score a chance to even visit inside some of the city's most striking architectural treasures, some that have stood for hundreds of years.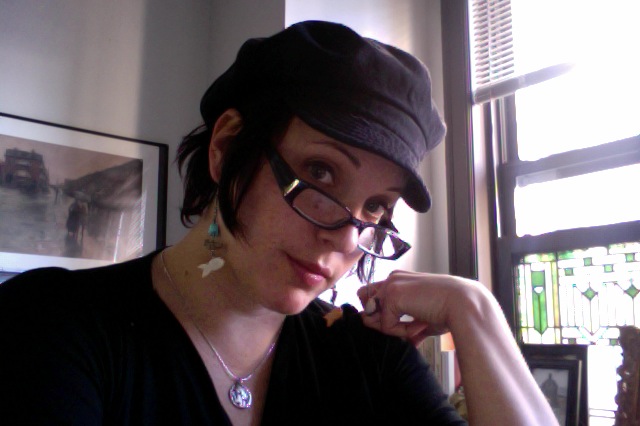 Kari M. Smith, M.S. is a Certified Architectural Historian and the owner of Preservation Smith Detroit Tour Co., specializing in architectural and historical tours of the city. She holds a BA in History from Loyola University, New Orleans, and an MS in Historic Preservation from Eastern Michigan, University. She is a photographer and writer for historicdetroit.org/ and, a writer/presenter of creative nonfiction for the Society for the Study of, Midwest Literature, www.ssml.org/ 
The details: This is a 2.5 hour tour. 
You may be picked up in Royal Oak @ Gusoline Alley at 10:10AM or 2:10PM, Ferndale @ The Imperial at 10:20AM or 2:20PM or Detroit @ Eastern Market Shed 2 at 10:50AM or 2:20PM – you'll be prompted at checkout for your choice of pickup location.
You'll be dropped off where you were picked up at the start of the tour. You must select a seating time and stick to that time; you will not be permitted to ride an earlier or later seating as seats are limited. No passes will be sold at the bus – only online tickets will be accepted.
Organizer
The Detroit Bus Company
We're a new take on an old problem of getting around. We do things differently with our own special public services, events and bus rentals. Details can be found at TheDetroitBus.com.
Call (313) 444-BUS1 anytime or find us on Twitter and Facebook. Join up, get on and let's put our city back on wheels. It's time we got going.
Divine Digs: Detroit's Historical Churches