About this Event
After a focused and high-energy 12-weeks, the DivInc cohort will be showing off their hard work.
Agenda:
Meet the cohort
Presentations & pitches
Light bites & apps during conversations with the founders
FEATURING:
ClimaGuard has created a high-quality temporary protective enclosures for cars to prevent flood damage in the case of natural disasters.
Detecting Talent leverages machine learning algorithms to understand those individuals most likely to resign and the estimated impact of that resignation.
FlapMX provides software tools and services that improve the speed and efficiency of data-centric applications by integrating specialized processors that optimize AI computations using customizable hardware.
Found Experience uses machine learning to work with travelers to learn about their likes and dislikes to recommend a curated set of restaurants, bars, shops, and activities in a designated neighborhood.
Soko creates a digital currency for urban apparel and footware based on user data exchange, where users get paid for the data they choose to share.
Kanna is a marketplace for the gig economy in Cannabis. Their platform connects legal cannabis businesses with pre-vetted, trained temp hires for part time and seasonal gigs.
KikuPal changes the way we give and receive help during impactful life events including illness and death of a loved one by connecting users with the support and resources they need, when they need it.
Peace of Home streamlines the home finding, moving, and decorating process for consumers.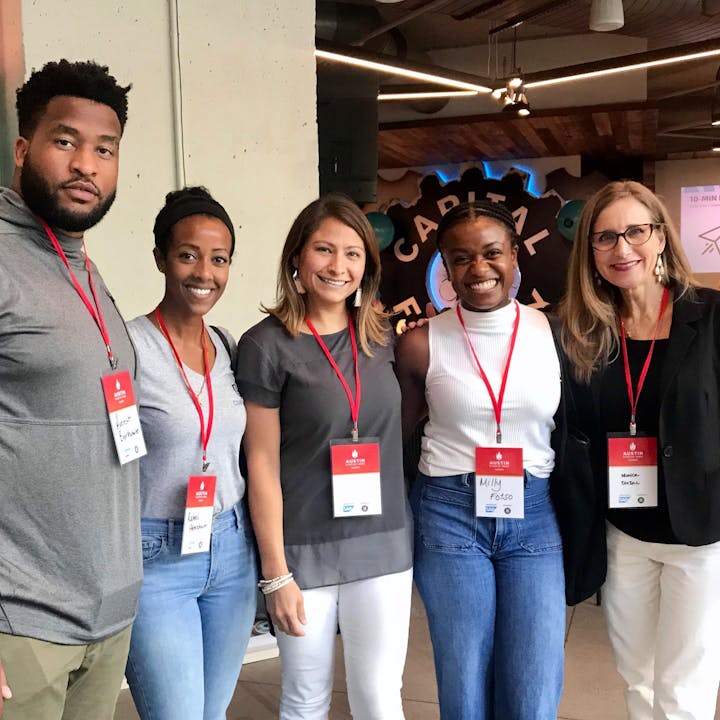 This latest cohort further demonstrates a high-performing pipeline of underrepresented founders. Pipeline is not the issue! With 4 female founders (out of 8) presenting at demo day, women continue to show their strength in leadership and innovation. In addition, this cohort represents an inclusive community of African American, LatinX, Asian, and Caucasian founders.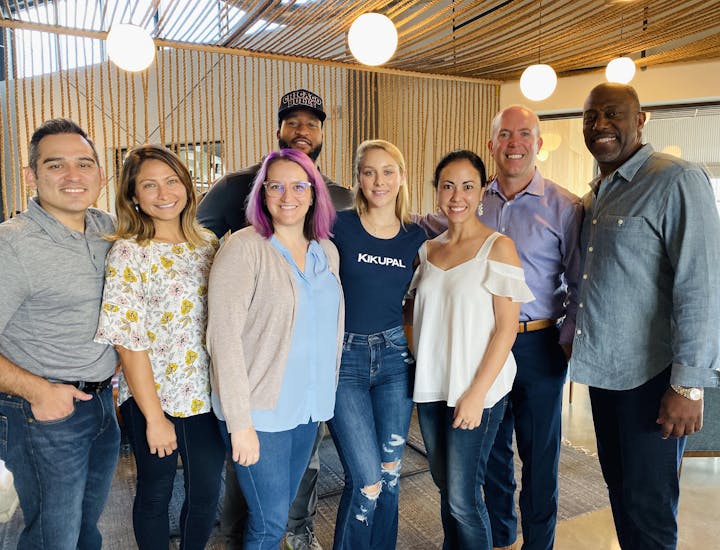 CONGRATULATIONS to all the amazing founders! We're looking forward to strengthening the ecosystem with our new DivInc family members!!!
We couldn't do what we do without our sponsors, donors, alumni and mentors. Thank you to our incredible community of supporters.
Engage with us at @divincatx on Twitter, Instagram, Facebook, and LinkedIn and visit divinc.org to see how you can get involved.
Thank you JPMorgan Chase, our cohort 5 sponsor. And, thank you to our gracious Demo Day host the UT MSTC Program.
Thank you to all of our DivInc sponsors: